Taiwan Businesses Invested $10 Billion in Texas Governor Grisham Solicits Investment for New Mexico
Image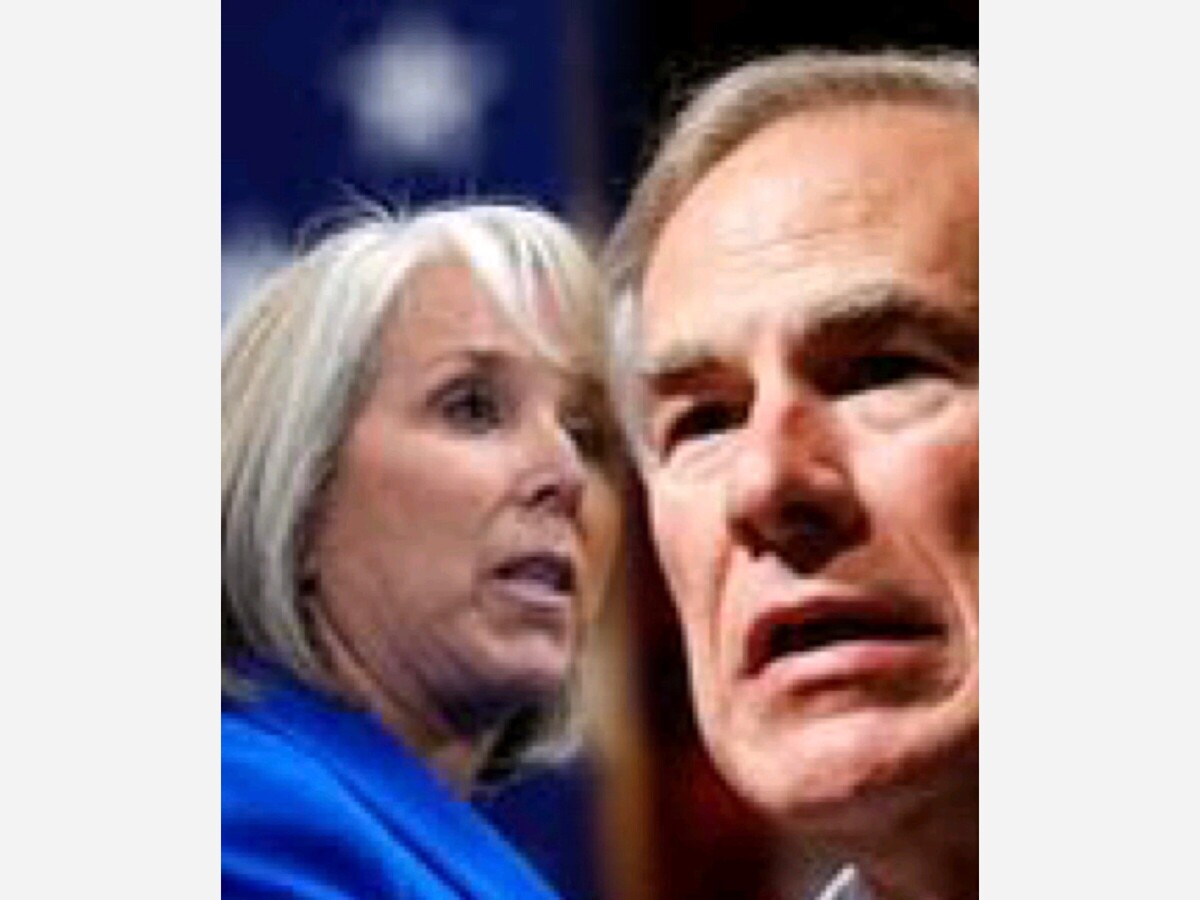 On the heels of controversy concerning the health directive concerning gun violence that the courts shot down this week; New Mexico Gov. Michelle Lujan Grisham will lead a business and trade mission to Taiwan on Sunday to participate in U.S. Business Day and meet with Taiwan President Tsai Ing-wen, Minister of Economic Affairs Wang Mei-hua and manufacturing companies interested in locating to the state.
Far right extremism in the New Mexico House such as Rep. John Block post propaganda as if there is a nefarious conspiracy on this trade mission which has been planned or months.  In a post today on his official Rep John Block page he says:

"JUST IN: Amid impending impeachment and seven lawsuits due to her illegal order "suspending" the Constitution, MLG is traveling half way around the world to Taiwan… where have I seen this one before?"
Fact: a governors role is business development within their state.

A darling of the Republican right Texas Governor Abbott was recently on a similar Trade mission and not a peep of criticism. 
July 15th, 2023, promote business investments, job creation, and innovation the Texas Governor Abbott joined First Lady Cecilia Abbott and Texas Secretary of State Jane Nelson for the final stop of the economic development mission to Germany, the United Kingdom, and France.
"Collaborating with our economic partners around the globe will ensure the Texas economy continues to flourish," said Governor Abbott. "
Trade and investment relations between Texas and Taiwan have remained close and have thrived in recent years. In 2020, Texas, the leader in state exports, shipped commodities valued at US$7.69 billion to Taiwan, making Taiwan the 10th top overseas market for Texas. Export commodities to Taiwan mainly comprised computers and electronics, industrial machinery equipment, chemicals and foodstuffs. Import commodities from Taiwan reached US$3.66 billion, mainly comprised of computers and electronics, metal products, transportation equipment, and industrial machinery.
Firms from Taiwan have invested more than US$10 billion U.S. dollars in Texas businesses including petrochemicals, electronics, communications, automotive spare parts, metal products, real estate, import-export, food and beverages, banking and hostelry.
Among Taiwan's major investors in Texas are the Foxconn Corp., China Petroleum Corporation, Applied Optoelectronics, Inc., Formosa Plastics, Via-Cyrix Co., Yangming Marine Transport Corp., Evergreen Marine Corp. (Taiwan) Co., Tungyang Industries, Asia Chemicals, Metro Bank, Texas First National Bank, Sino Swearingen Aircraft Co., Tanox and Acer. Furthermore, Eva Air, based in Taiwan, launched its direct passenger service between Taipei and Houston in June 2015. This has helped in increasing commercial, investment and tourism opportunities, and further cementing the bond of friendship between both sides.

Gov. Lujan Grisham will speak on September 19, 2023 at U.S. Business Day in Taipei, the premier business and economic development event in Taiwan sponsored by the Taiwan External Trade Development Council. The delegation will also make presentations on New Mexico's business climate, workforce, and logistical advantages of its international border zone at a U.S. Business Day investment forum with companies interested in expanding operations to the United States. The governor plans to meet with several Taiwanese public officials and business owners one-on-one.
Gov. Lujan Grisham has identified global trade as a target industry in New Mexico to boost economic diversification and create more job opportunities along the state's international border with Mexico. In 2022, the State of New Mexico and the Taiwan Ministry of Economic Affairs signed an MOU to promote closer trade relations between the parties.
"New Mexico has the ideal economic climate to attract global businesses, including in Asia," said Gov. Lujan Grisham. "I see great potential to strengthen the partnerships we have already established in Taiwan, bringing continued stability and economic opportunity to all our citizens."
"We cherish the long-lasting friendship between Taiwan and New Mexico," Amino Chi, Director General of the Taipei Economic and Cultural Office in LA, said on behalf of the Taiwanese government. "This is the second visit to Taiwan for Gov. Michelle Lujan Grisham and some other delegates, and we hope that the two parties will further strengthen bilateral collaborations in economic development, trade, and energy."
Since 2019, the state Economic Development Department has opened a foreign trade office in Taipei and several Asian companies have chosen to expand to New Mexico for its logistical proximity to North American customers and excellent transportation infrastructure, providing for a more robust and resilient supply chain. In August, Singapore-based Maxeon Technologies announced it would locate the only solar panel manufacturing plant in the United States in Albuquerque. Taiwan-based Admiral Cable and label-printing company Cymmetrik have expanded to Santa Teresa in the last several years.
Gov. Lujan Grisham pledged $30 million in state money to improve infrastructure along the New Mexico side of the international border, and she is advocating for additional funding from the federal government for improvements at the Santa Teresa Port of Entry, where commercial crossings continue to increase. The state has also committed to paying for a new border highway extension to cut commute times for those working in Santa Teresa.
The Governor will travel with an official delegation which includes Chief of Staff Daniel Schlegel, Director of Communications Maddy Hayden, Senior Advisor for Global Trade & Infrastructure Joseph De La Rosa, former Economic Development Department Secretary Alicia J. Keyes, New Mexico Partnership President Melinda Allen, and President and CEO of the Mesilla Valley Economic Development Alliance Davin Lopez. Ethan Chen, the New Mexico Economic Development Department's foreign trade representative in Taipei, will assist the delegation.
More News from Alamogordo