Commissioner Sharon McDonald Awarded Rotary White Sands Professional Person of the Year 2023
Image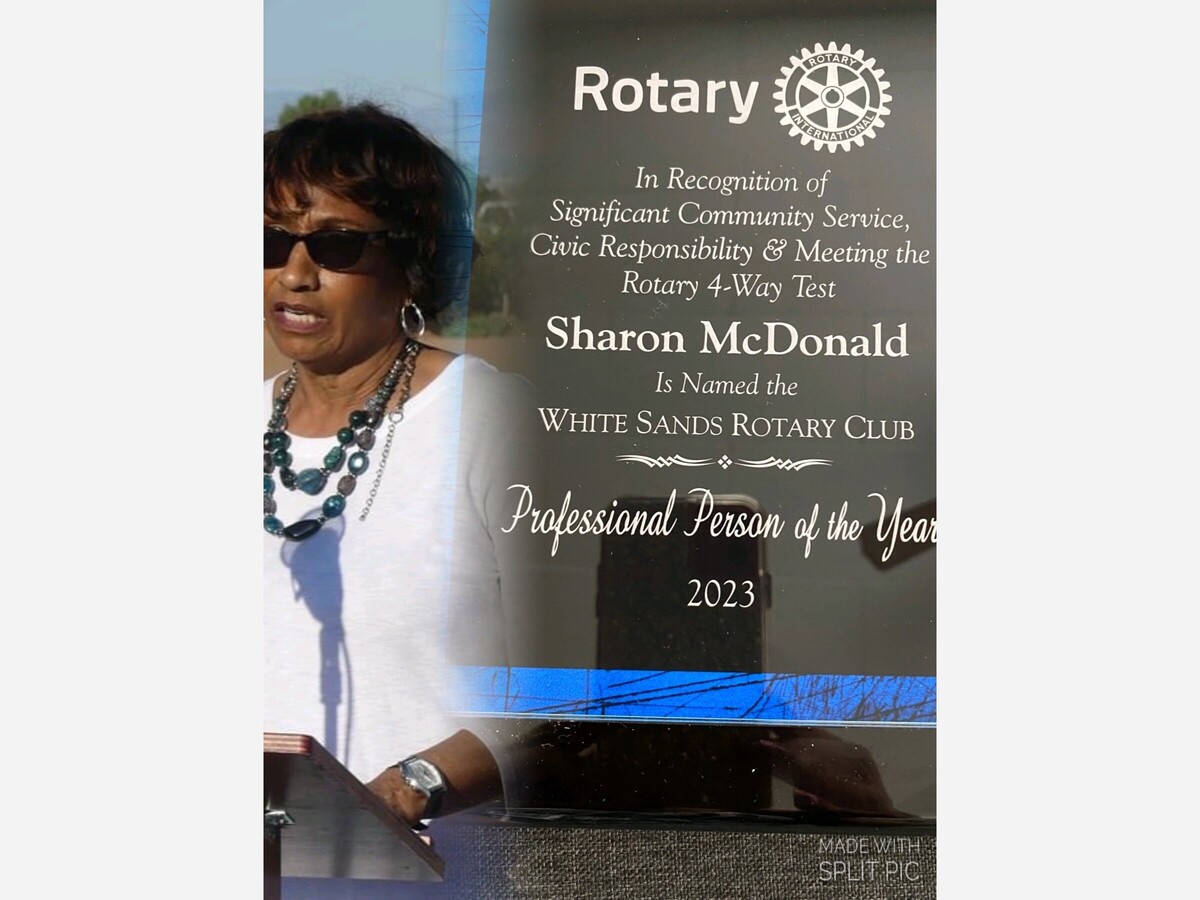 The Rotary Club of the White Sands, in Alamogordo, New Mexico has had a busy few weeks, welcoming new members such David Beatty to the club.  Per a Rotary of the White Sands release; "Not only is he new to his role as the manger of Lowe's Signature Market he is new to Alamogordo, but he has jumped in with two feet and is thrilled to be part of our incredible community. We are so happy to have join us, together we will continue to have a positive and lasting impact here and around the world!"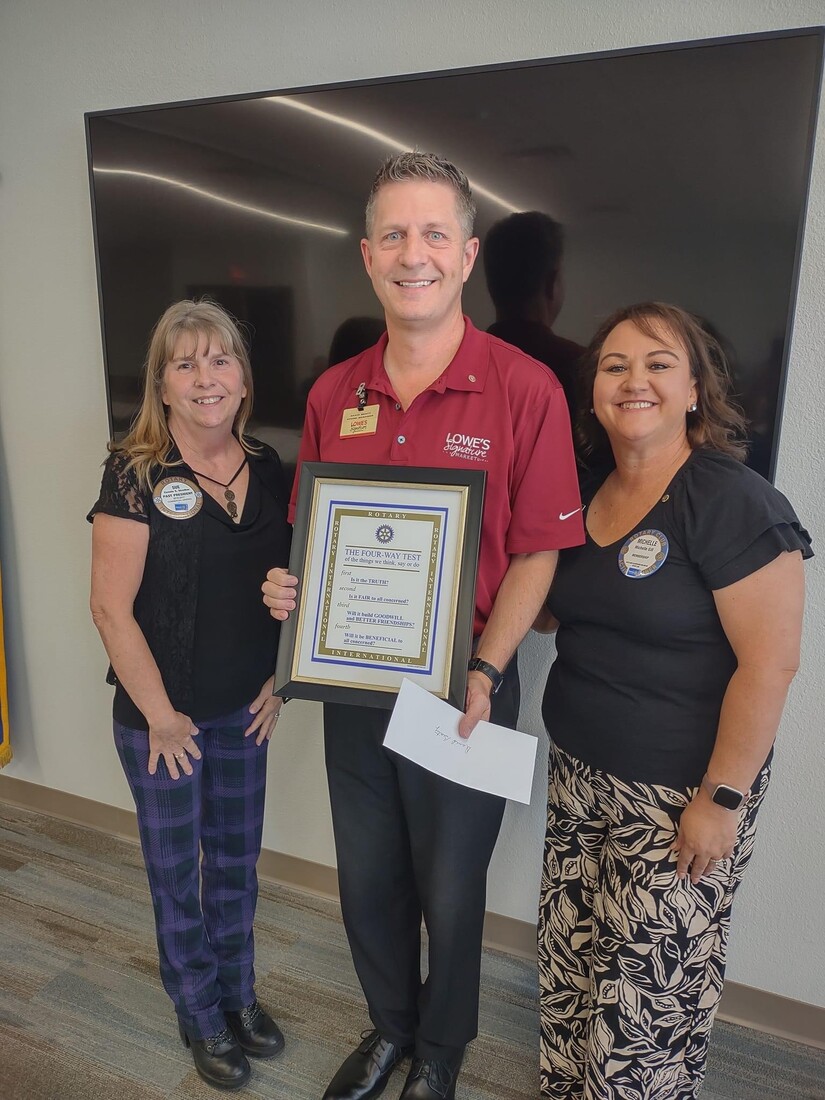 At a recent meeting they hosted some of the wonderful members of the Alamogordo Music Theatre which spoke to our club. They talked about the history of AMT which was founded in 1958. The lecture included a few AMT facts such as their first ever show was Guys & Dolls and they have given away over $50k in scholarships over the years through their foundation.  Their newest production, DISNEY'S LITTLE MERMAID: AN AMT SUMMER EVENT! kicks off this Friday at the Flickinger Center. Support local theater and go see the show!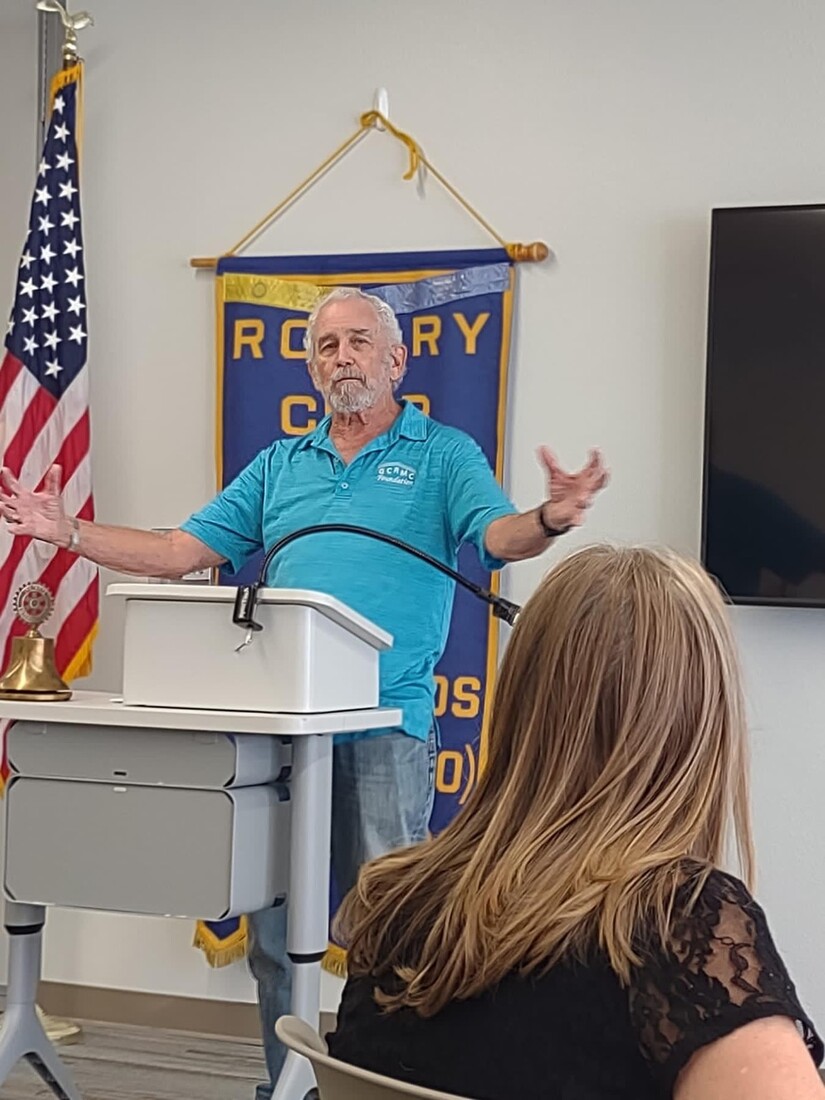 And finally last but certainly not least: the Rotary of the White Sands named the 2023 Professional Person of the Year recipient; Alamogordo District 5 City Commissioner, Sharon McDonald.
Mrs. McDonald is a member of the Alamogordo Rotary Club 5520, the White Sands Rotary Club nominated her and she won the award. They are Sister clubs within Alamogordo. 
In a nomination by James E Forney, it was explained, that the individual receiving the award personifies the use of the 4 way test of Rotary. 
4 Way Test
- Is it the Truth?
- Is it fair to all concerned?
- Will it build Good will and better friendships?
- Is it Beneficial to all concerned
The winner, Sharon McDonald is an individual known for treating people honestly and fairly in a way that is beneficial to them, and enables them to have a feeling of goodwill toward the person and the business or profession he/she represents.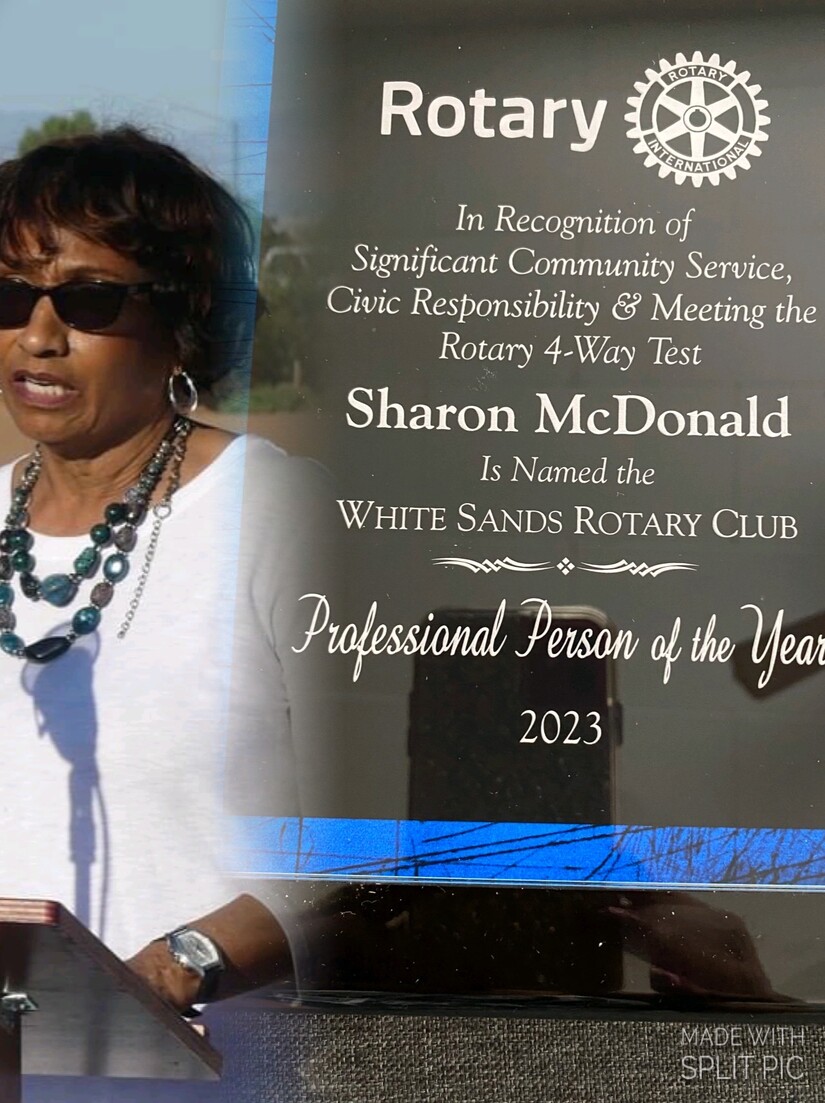 The statement of her selection stated: "Sharon McDonald has been a hands on elected official from the beginning. She genuinely loves District 5 and is concerned for its people, and the very issues that affect the community at large. In her first year she created the "Neighborhood Cleanup Initiative." Volunteers came together and focused on cleaning up the properties of seniors and disabled residents….Community members were encouraged to "dump their junk" in supplied bins and…a shredding service was provided…this cleanup has become a community rallying point and an annual gathering event of District 5 community pride…"
"One of her goals was to keep District 5 members informed of accomplishments of government and what is going on as improvements within the district…so she developed and sends out a Christmas Card mailer each year with a holiday message and summarizes year end and beyond the year district and community goals…"
"Sharon was actively involved in the Sacramento School Demolition and Clean-up for District 5 and she remained involved for the creation of the Sacramento Outdoor Learning Center and Park. A safe place of district pride where families may come together for picnics and other outdoor entertainment…"
"Sharon is also very actively involved in the Dudley School & Community Center rehabilitation and restoration project to include volunteering her personal time to hands on clean up while also promoting the project to accomplish the goal of a soon to be restored beautiful community center…"
"In addition to her active and hands on commissioner duties she is actively involved in community organizations such as this one Rotary of the White Sands, but also Alamogordo Main Street, the Alamogordo Center of Commerce, Corinth Church just to name a few….She is very deserving of this prestigious award for her community work to make Alamogordo a better place for all citizens." 

AlamogordoTownNews.com and KALHRadio.org congratulates Sharon McDonald for being awarded the Rotary of White Sands 2023 Professional Person of the Year. 
We also salute the organization for its commitment and contribution to welcoming newcomers and supporting established organizations such as the Alamogordo 
More News from Alamogordo