Ribbon Cutting of Scenic Drive Extension Grand Opening
Image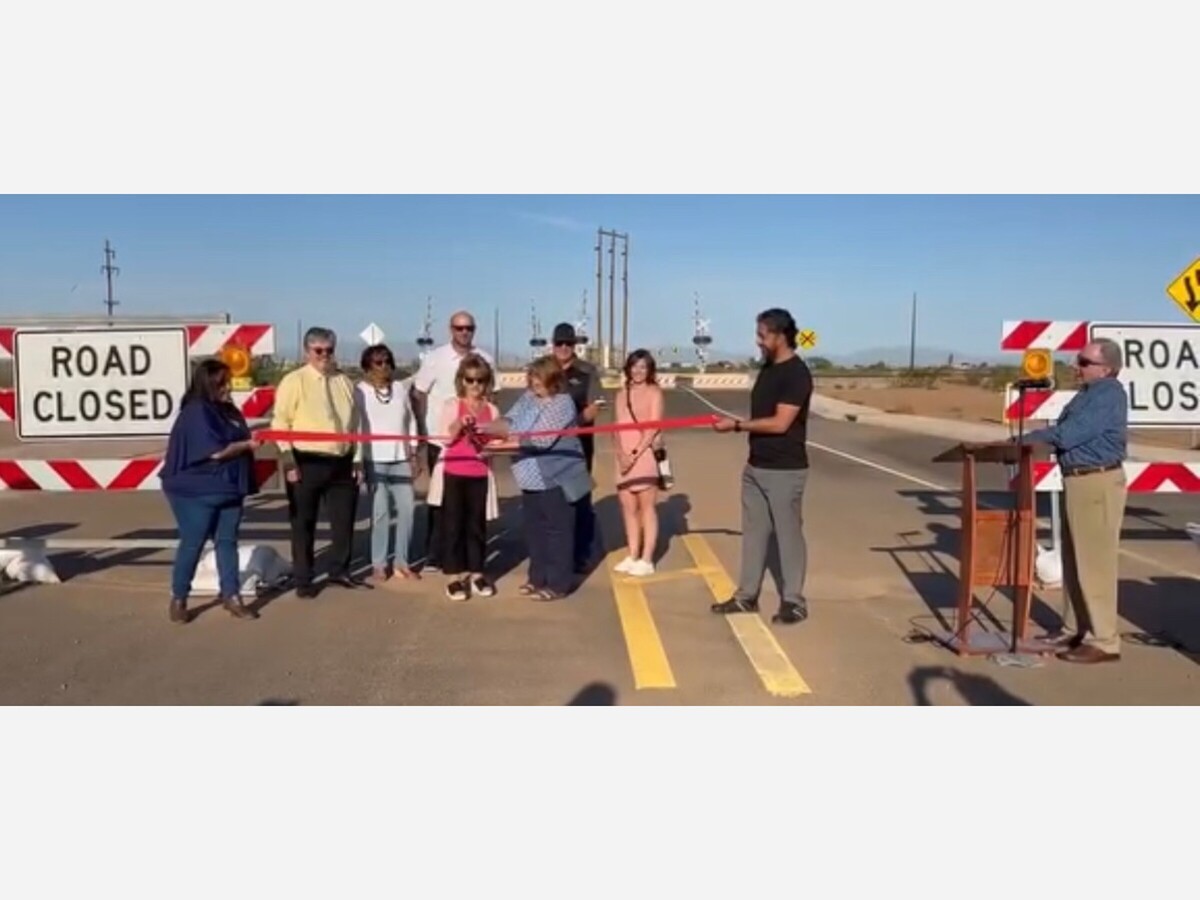 Alamogordo's Scenic Drive Extension connecting Scenic Drive to Mesa Verde Ranch Road was the scene of celebration and a grand ribbon cutting this morning, August 2, 2023, at 7:30 am.

With clear sky's and a mood of celebration; community leaders including spotlighted Randal Rabon, dignitaries, local elected officials (Mayor, Susan Payne and City Commissioner, Sharon McDonald and Commissioner Nick Paul), representatives from PNM and others, were on hand, with community partners, to cut the ribbon, celebrate and finally open the Scenic Drive extension.
The extension has been in the works from planning to creation, yet not completed, for over 5 years.
The original bid for work on the road was initiated in 2021 according to The Construction Journal. It listed the overall project as being under $3 Million in scope and the work would consist of new asphalt roadway construction including sidewalk, curb and gutter, mass grading, material import, subgrade preparation, base and surface course placement, all within the city limits of Alamogordo, New Mexico. The roadway work was to include a new railroad crossing and drainage improvements within railroad right of way. New potable water line and sanitary sewer lines will be constructed below the roadway surface. Each utility will be encased beneath the railroad. Miscellaneous work includes seeding, driveway construction, median construction, signage, striping, traffic control, and traffic signal modification, per the bid disclosure.
Completed, Finally!
Mayor Susan Payne excited and giving the dedication speech joked, "no one said government works fast."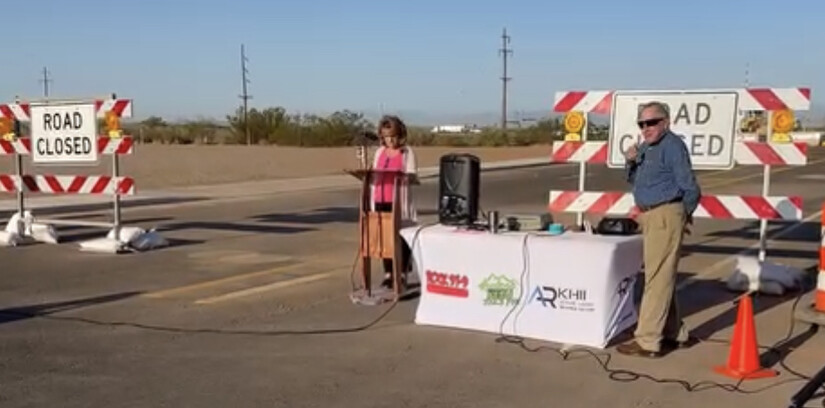 She went on to explain and give a shout out, to former Center of Commerce Chairman and Bank 34, President, Randal Rabon, for inspiring community members into investing the time for ownership, and action, and to "find that one thing in our community." She explained his thoughts came from a book titled "That One Thing" and she challenged community members that have not read it to read it and become inspired to action.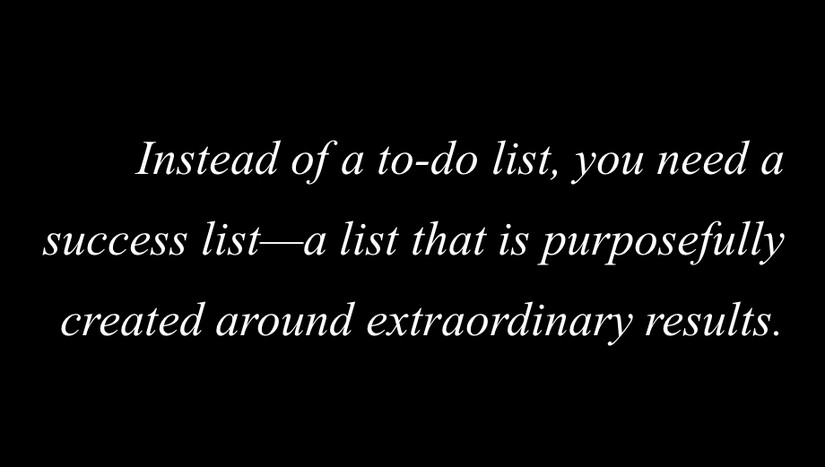 Mayor Payne went on to challenge community members to find that "one thing and make that your project to make a difference." 
Mayor Payne highlighted as an example a community member named, Sue Damacus, "who took this challenge up as her one thing and she literally called Union Pacific every day for over a year."
As a result of determination and community pressure by individuals such as Sue, and the collective work of many; Union Pacific began talking with the city to collaborate and complete the necessary work and sign-offs. 
The result: is the work was completed. There is now a safe passage way across the railway and finally the opening of this new extension within Alamogordo.
MainGate United was on hand and supportive, they live streamed the ribbon cutting to Facebook followers for those unable to attend. The video created by MainGate of the mayors comments can be seen at https://youtu.be/U4ldeUYdsRI
Congratulations to all who participated in making this extension a reality.
More News from Alamogordo