Memorial Day Weekend Alamogordo and Around The State
Image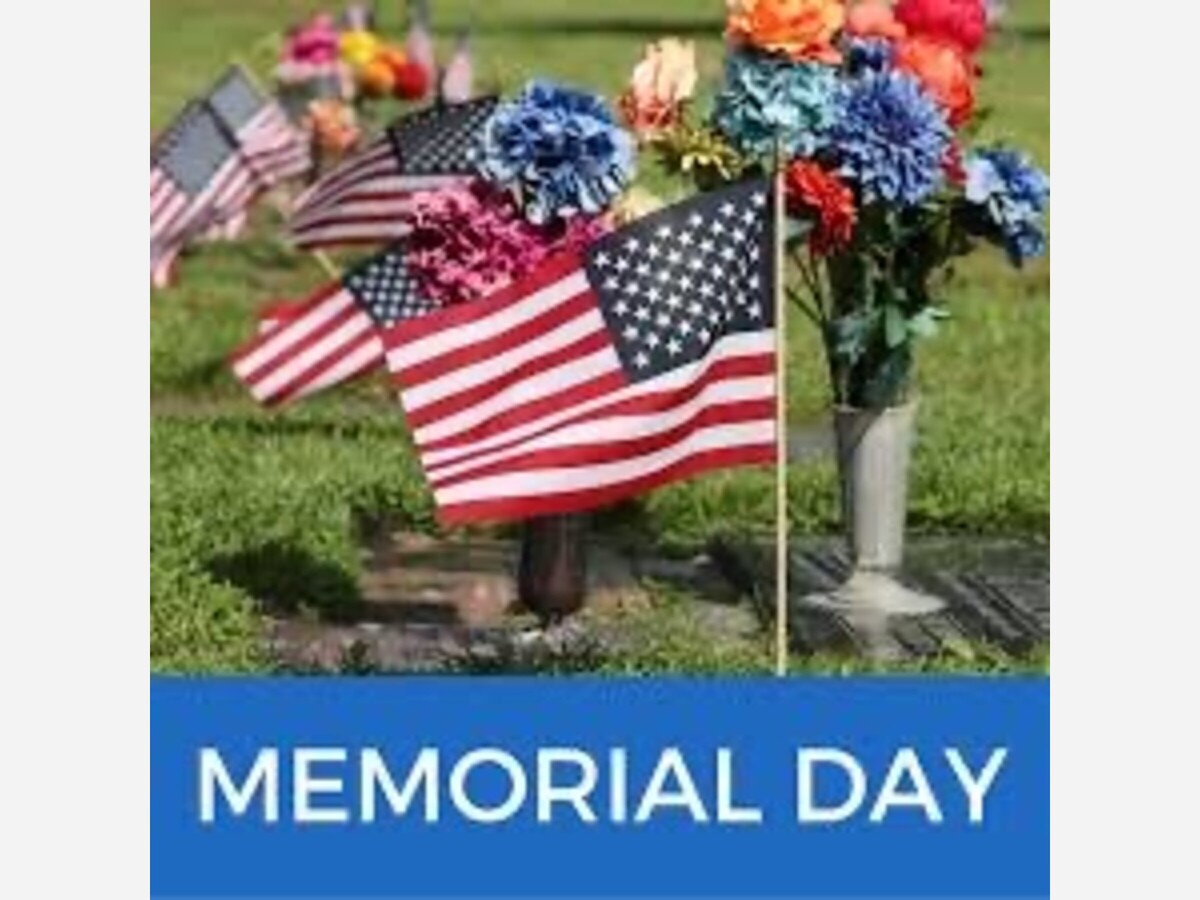 Memorial Day is an American holiday, observed on the last Monday of May, honoring the men and women who died while serving in the U.S. military. Memorial Day 2023 will occur on Monday, May 29.
Originally known as Decoration Day, it originated in the years following the Civil War and became an official federal holiday in 1971. Many Americans observe Memorial Day by visiting cemeteries or memorials, holding family gatherings and participating in parades. Unofficially, it marks the beginning of the summer season.
The Civil War, which ended in the spring of 1865, claimed more lives than any conflict in U.S. history and required the establishment of the country's first national cemeteries.
By the late 1860s, Americans in various towns and cities had begun holding springtime tributes to these countless fallen soldiers, decorating their graves with flowers and reciting prayers.
It is unclear where exactly this tradition originated; numerous different communities may have independently initiated the memorial gatherings. And some records show that one of the earliest Memorial Day commemorations was organized by a group of formerly enslaved people in Charleston, South Carolina less than a month after the Confederacy surrendered in 1865. Nevertheless, in 1966 the federal government declared Waterloo, New York, the official birthplace of Memorial Day.
Waterloo—which first celebrated the day on May 5, 1866—was chosen because it hosted an annual, community-wide event, during which businesses closed and residents decorated the graves of soldiers with flowers and flags.
Americans also observe Memorial Day by visiting cemeteries and memorials. Some people wear a red poppy in remembrance of those fallen in war—a tradition that began with a World War I poem. On a less somber note, many people take weekend trips or throw parties and barbecues on the holiday, perhaps because Memorial Day weekend—the long weekend comprising the Saturday and Sunday before Memorial Day and Memorial Day itself—unofficially marks the beginning of summer.
Around Alamogordo Memorial Day weekend is celebrated by…
Holloman Air Force Base ceremony
Holloman Air Force Base at 490 First street, hosted a small ceremony at 4 p.m., on Thursday, May 25 at Heritage Park. Gates to the base open to the public at 3 p.m
The ceremony included a small formation, a candle lighting, a wreath laying and a speech from U.S. Air Force Col. Justin B. Spears, 49th Wing commander.
New Mexico Museum of Space History
The New Mexico Museum of Space History at 3198 State Road 2001, will also celebrate Memorial Day this weekend. The Museum of Space History is a part of the Blue Star Museum program which will begin Saturday, May 27. 
The Blue Star Museums consist of a partnership between Blue Star families and the National Endowment for the Arts and cover fees for military personnel.
Tickets are free this Memorial Day weekend for the start of the program.
Memorial Day Madness at Desert Lake Golf Course
The Desert Lake Golf Course will host its Memorial Day Madness golf tournament at noon Monday, May 29 at 2351 Hamilton Rd., in Alamogordo.
The tournament consists of a minimum of 36 four-person teams. This tournament also includes hole contests, prizes and tee gifts.
Team members must all have a USGA handicap in order to participate. Deadline for teams to register is Friday, May 26.
For any questions call the pro shop at 575-437-0290.
Other events around the state include
More News from Alamogordo