US Border Patrol El Paso Sector Alamogordo Las Cruces Update
Image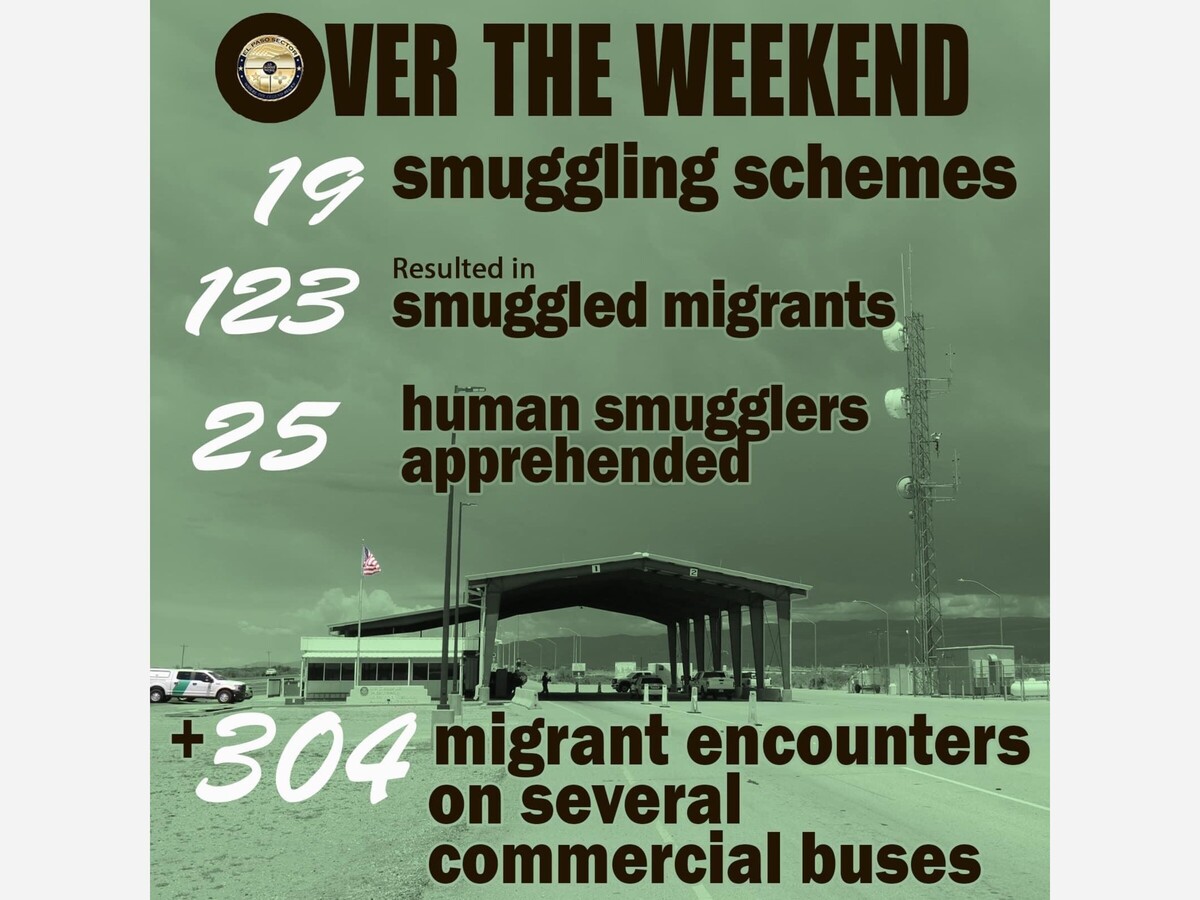 At Las Cruces convicted sex offenders were apprehended by agents from the Las Cruces and Santa Teresa Stations. Both subjects, from Guatemala, were charged and convicted with these crimes out of the state of California.  The two Subjects were federally charged and processed for the Illegal Re-Entry under 8 USC 1326. 
Last weekend 12 smuggling schemes were stopped resulting in 57 smuggled or trafficked humans and 15 smugglers apprehended. 
At the Alamogordo checkpoint agents have encountered 60 migrants on 3 separate buses attempting to further themselves into the US illegally.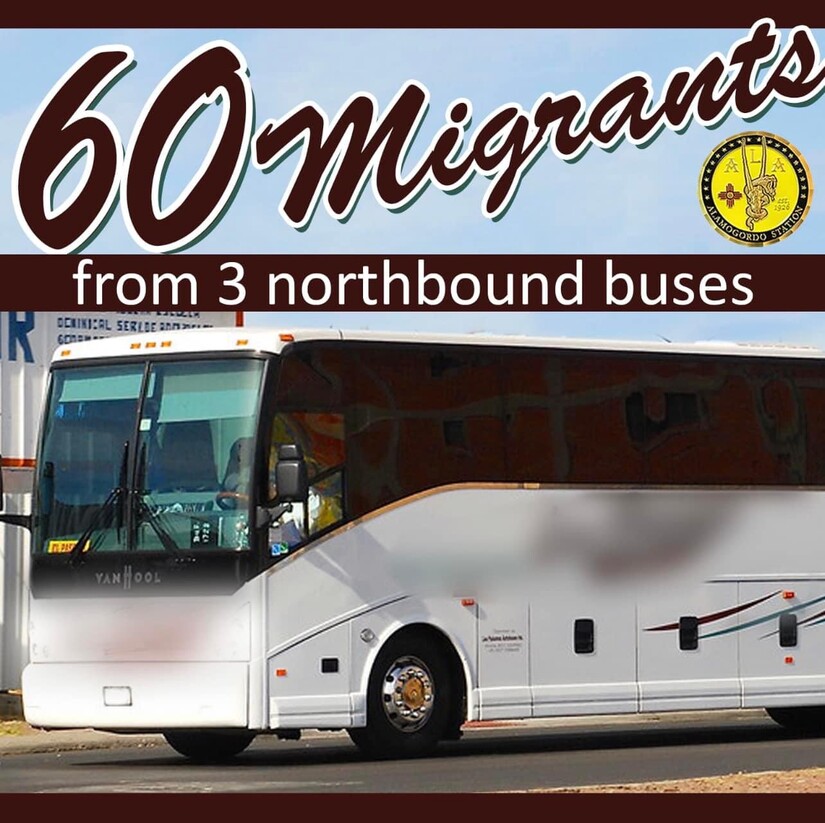 El Pasa Sector checkpoint and field agents were busy over the Christmas weekend with multiple foiled smuggling schemes and numerous migrants intercepted inside commercial buses. OVER 420 migrants were encountered attempting to evade arrest and make further entry into U.S. illegally.
Thank you El Paso Sector, Alamogordo, and beyond agents for your continued dedication to the border security mission!
U.S. Customs and Border Protection is the nation's largest federal law enforcement agency charged with securing the nation's borders and facilitating international travel and trade. Our top priority is to keep terrorists and their weapons from entering the United States.
At the nation's more than 300 ports of entry, CBP officers have a complex mission with broad law enforcement authorities tied to screening all foreign visitors, returning American citizens and imported cargo that enters the U.S. Along the nation's borders, the United States Border Patrol and Air and Marine Operations are the uniformed law enforcement arms of CBP responsible for securing U.S. borders between ports of entry.
Visit CBP's to learn more Southwest Border Migration page for demographic information regarding apprehensions and inadmisibles on the southwest border and the Assaults and Use of Force page for data on assaults on agents and officers, and uses of force by CBP personnel.
More News from Alamogordo