Children's Music Theater of Alamogordo Offerings Acting Workshop of Kids
Image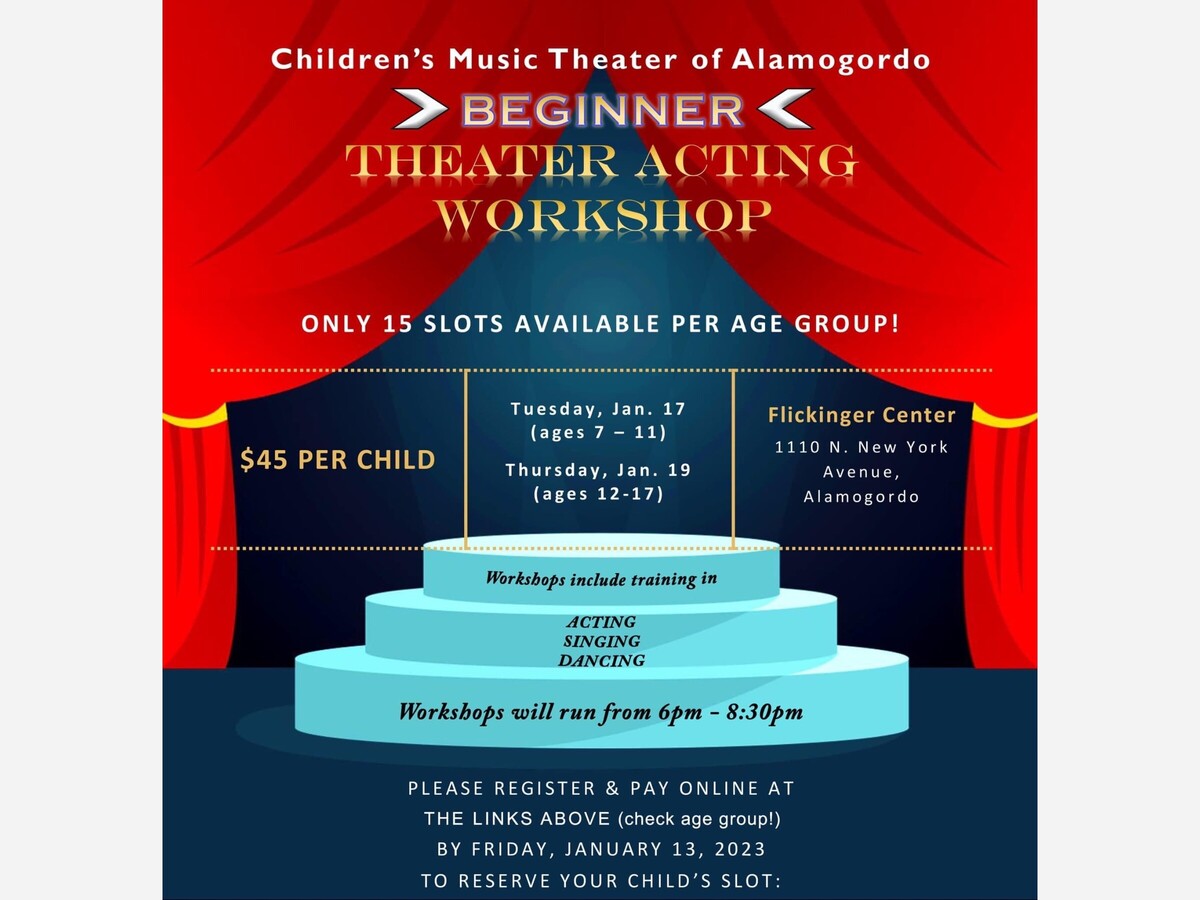 Children's Music Theater of Alamogordo will be offering a workshop for BEGINNER ACTORS. Workshop will include introduction to acting, singing, stage dance.
Date:
*ONLY 15 SLOTS AVAILABLE PER AGE GROUP*
Ages 7 - 11: Tuesday, January 17, 2023
Ages 12 - 17: Thursday, January 19, 2023
Time: 6:00pm - 8:30pm
Cost: $45
Location: Flickinger Center for Performing Arts
1110 N. New York Avenue, Alamogordo
Please click on the appropriate link for your child's age group. Register & pay online!
Ages 7 - 11 https://form.jotform.com/223315282502143
Ages 12 - 17
https://form.jotform.com/223315175548154
More News from Alamogordo