Alamogordo Center of Commerce & Roadrunner Emporium Host Coffee & Connections at 928 New York Avenue Friday 8 am
Image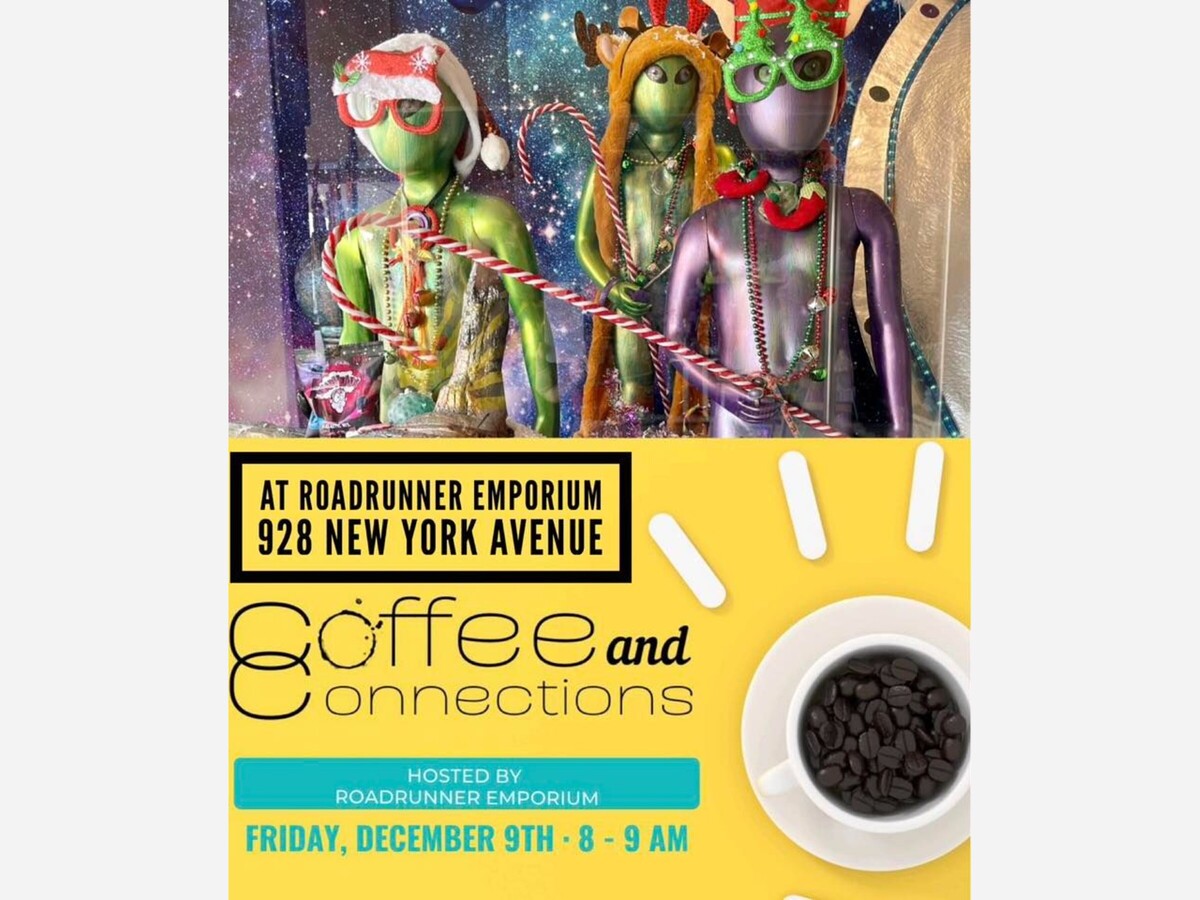 The Alamogordo Center of Commerce and the Roadrunner Emporium Fine Arts, Antiques and More located at 928 New York Avenue, Alamogordo, New Mexico will be hosting the December Coffee and Connections at Roadrunner Emporium, at 8 am on Friday December 9th, 2022.
The event is free to the public and to members of the Alamogordo Center of Commerce to come by and mingle, connect and have coffee and breakfast bites provided for free by the host Roadrunner Emporium. There will be live music offered by Lenore Whitney and Denise Merchant singing to bring in the holiday cheer.
This is a great opportunity to see the wonderful Christmas Window Displays of Roadrunner Emporium and New York Avenue. The theme of the window displays on New York Avenue are Christmas in Candyland. Roadrunner Emporium has two interpretations of that theme. The first is an out of this world display of aliens on New York Avenue enjoying a Christmas in Candyland. The other window display showcases a Childrens Candyland Paradise of running trains, barbies and the M & M's men leading a Christmas Fantasy land.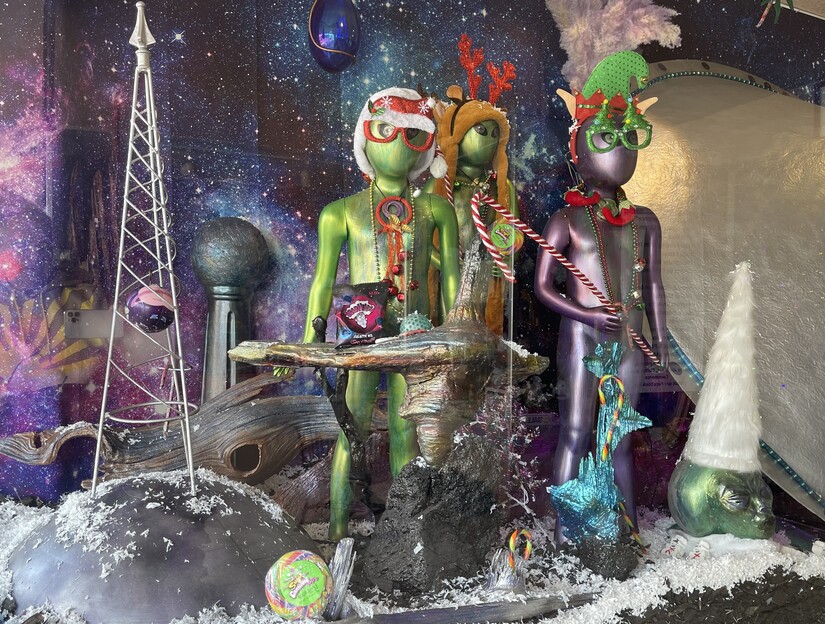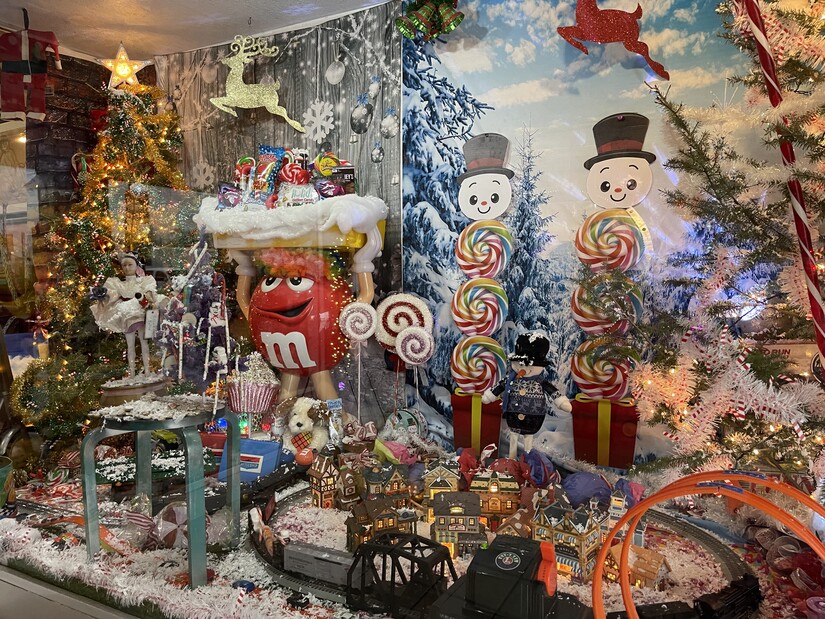 While enjoying complimentary coffee and breakfast bites and enjoying the live music this is also a great opportunity to wonder around Roadrunner Emporium and pick up that special locally made Christmas decoration, or a fine women's scarf or wrap designed by Linda Swanson, check out the primitive decor and Christmas decorations from Our Little Country Store or pick up facial scrubs and soaps from Naturally Balanced Farms or Old Hag Soaps, explore the artwork of Delia Holloway, Jeff Griggs, David Nichols or Ed Breeding and find the unique piece of jewelry designed by Joanne Blumenthal or one of the pieces from the vintage collection of Roadrunner Emporium.
While visiting Roadrunner Emporium take a stroll down New York Avenue and see the variety of window displays at the many stores such as Victoria Alamogordo, the Local Bodega, Elite Memories Boutique, Mia's Collectibles, MoniCake Sweets Shop, Good News Thrift Store and more!
Come on out Friday to the Alamogordo Center of Commerce and Roadrunner Emporium hosted Coffee and Connections at 928 New York Avenue, Alamogordo at 8 am and reconnect with the past as history and commerce come alive. Join us for a fun and memorable Coffee and Connections open to the public and free coffee and more till 9 am.