AlamogordoTownNews.com Quarteto Nuevo Coming to the Flickinger
Image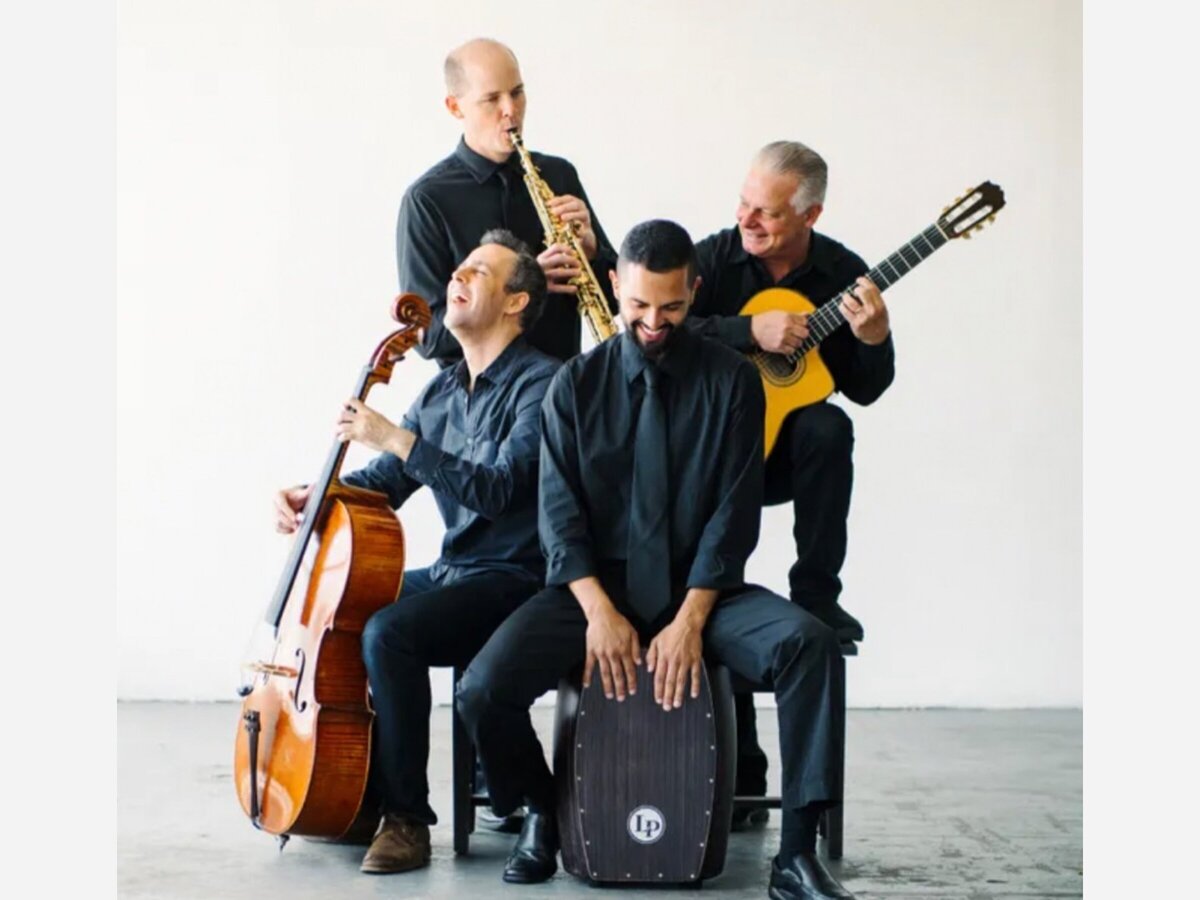 Quarteto Nuevo: This fabulous show is coming to Alamogordo on Friday September 23rd at 7pm.
You can purchase tickets at the Flickinger Center during normal business hours by calling or stopping by:
Flickinger Center for Performing Arts
1110 New York Avenue, Alamogordo, NM 88310
(575) 427-2202
Or go online and pick your seat
https://www.etix.com/ticket/v/17205/flickinger-center-for-performing-arts
While you are looking, check out the rest of our fabulous Premier Series shows and consider a season ticket.
The band:
Quarteto Nuevo merges western classical, eastern European folk, Latin and jazz with an organic feel that packs a wallop!
The ensemble's razor-sharp precision is enhanced by jazzy interludes, lightly rumbling percussion motifs and mesmerizing rhythms. They effectively meld the music of ancient worlds and faraway places with a contemporary groove that enchants audiences of all ages!
Winners of the Beverly Hills National Auditions, Quarteto's master musicians create emotionally charged soundscapes with instruments and sensibilities that represent very different world cultures. Their unique instrumentation – soprano saxophone/alto flute (Damon Zick), cello (Jacob Szekely), guitar (Kenton Youngstrom) and hand percussion (Felipe Fraga) – richly colors their wide-ranging repertoire, from Heitor Villa-Lobos' "Bachianas Brasileiras" and Chick Corea's "Children's Song No. 6" to Traditional Macedonian "Gadjarsko" and original works "Hector, Desmond and Titus", "Rain Song" and "Dizer O Que".
Damon Zick – soprano saxophone, woodwinds
Kenton Youngstrom – acoustic guitar
Jacob Szekely – cello
Felipe Fraga – percussion
To learn more visit about the groups style or to see a performance visit: