AlamogordoTownNews.com New York Avenue Hosted First Wednesday Night Farmers/Crafts Market 7-6-22
Image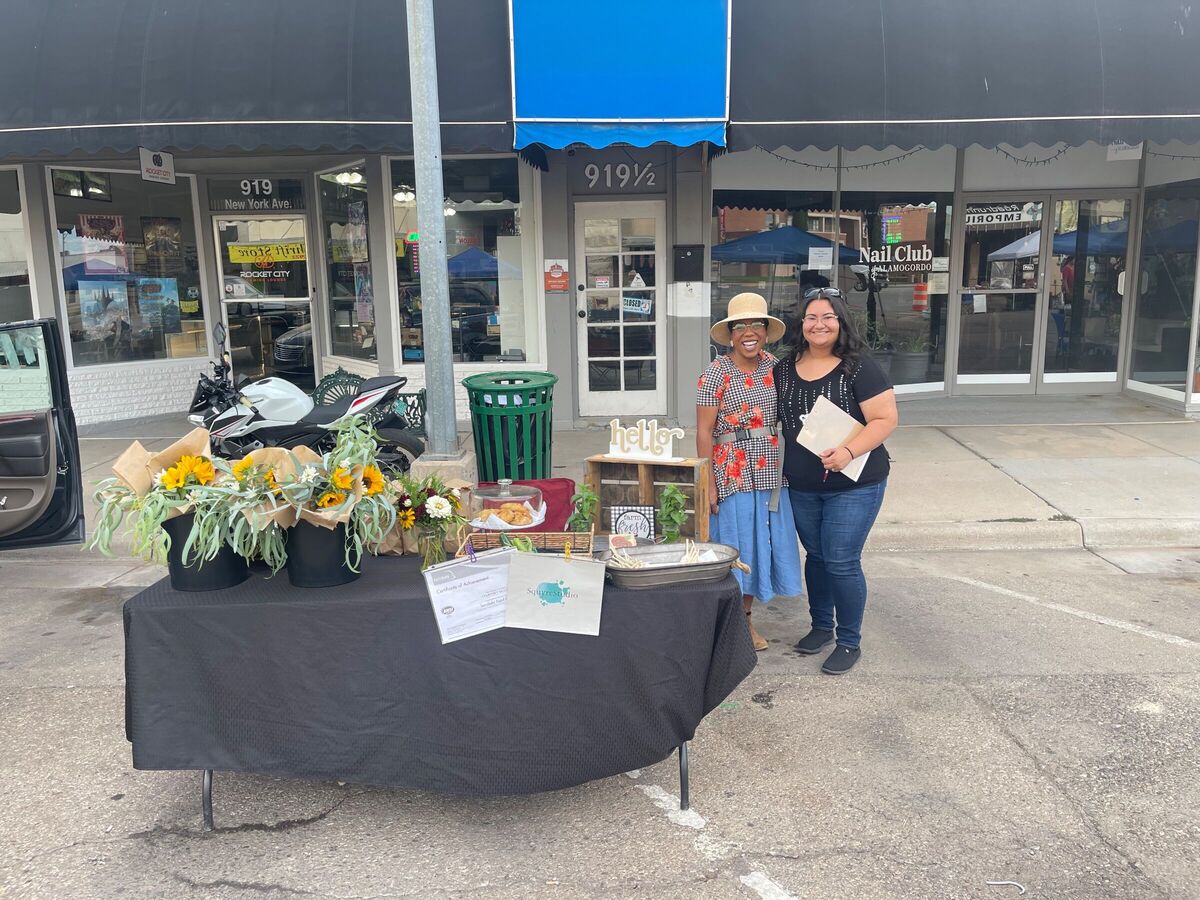 Alamogordo's New York Avenue hosted its first nighttime farmers market and crafts event, after an absence of many years in the Main Street district.
Recruiting for the launch of this event over the last few months was led by the Alamogordo Main Street organization and business interests like Roadrunner Emporium, Blush Beauty Salon, The Local Bodega & Victoria Alamogordo,  in wanting to bring more events back to the city core to bring life back to Main Street Alamogordo. 
Alamogordo Main Street leadership was present for this first event after an absence of many years. Alamogordo MainStreet President, Claudia Loya Sheppard was out on the street supported by her fellow board members, Blush Beauty Bar owner Maggie McAdams Nowell and Melissa Wilde to welcome this event to the street and kick it off.
Representing the active merchants on the street that have been pushing for more street closures and festival type events were Martha Jones of Victoria Alamogordo, and Chris Edwards, CEO of Roadrunner Emporium 2nd Life Media Inc who both greeted each street vendor and food purveyor and welcomed them to this first of many planned evening events.
Crafts, lemonade, artisan items, fresh chickens, baked goods and more were available for this first Wednesday event to include a voter registration table. The Alamogordo Farmers Market team was happy with the response reporting sales comparable to Saturday morning events and with a promise of more farm fresh items on future Wednesday nights
of July and August as produce, veggies and other farmed items come to maturity to sell.
Alamogordo MainStreet board president, Claudia Loya and her team were smiles as people began ascending onto the street of New York Avenue after 6 pm Wednesday evening.
Roadrunner Emporium reported a solid sales increase from prior Wednesday nights of being opened and mentioned they will have live music and other specials at the ongoing Wednesday evening events in July and August.
Roadrunner Emporium is one of the few businesses that is consistently open every night till 8 pm on New York Avenue, and as the downtown dominate business, in hours of operation and investment in a path forward, hopes the city of Alamogordo's leadership, city manager and elected officials will ensure more events such as this occur, without impediment and can begin earlier, with earlier, 4 o'clock street closures to ensure the 5 o'clock after office hour crowd benefits from these types of events on New York Avenue to drive revenues and tax dollars to city coffers.
The partnership of businesses and properties owned and or managed by 2nd Life Media partners Rene Sepulveda and Chris Edwards, in partnership with Lydia and Emmanuel Rentería is expanding on New York Avenue, and as that consolidation happens; the expectation is to see more activities, and street closures, to bring more people downtown that are engaged and spending dollars and time in the district to support shopping local. Events such as the Wednesday farmers market open another teaser reason for people to visit the street, see the stores and enhance revenue opportunities and exposure for ALL businesses in the district. 
This event was the first Wednesday night event with more to come in July and August after a change in city code that now allows more such events.
Other upcoming New York Avenue events in addition to Wednesday nights is this Saturday's planned Crazy Days Sidewalk Sales and Foodie Paradise event.
Under the imagination Maggie Nowell, leader of the team of Blush Beauty Bar and Vintage 79 Boutique, there will be local artisans on New York Avenue and 10th Street from New York Avenue to the First National Bank overflow parking lot behind Roadrunner Emporium.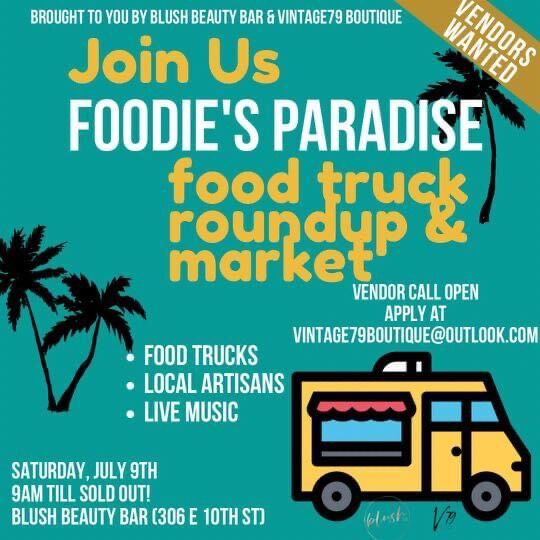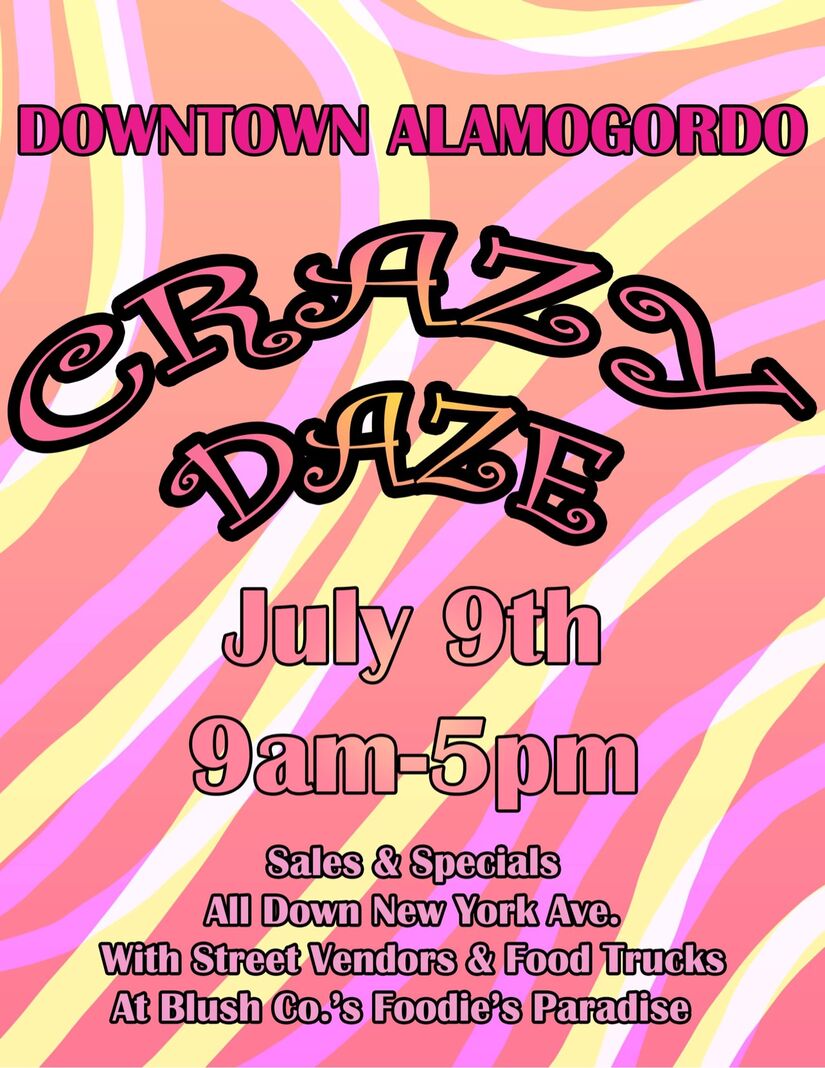 Live Music at Foodies Paradise by James Ethington 11 am to 2 pm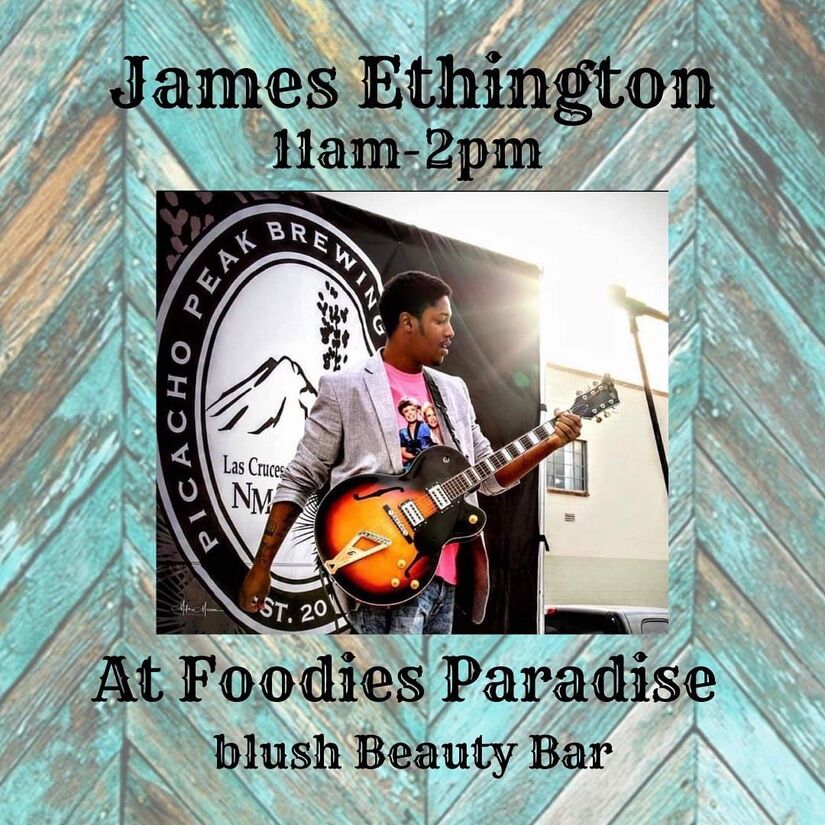 On the New York Avenue side at Roadrunner Emporium from 12 noon to 3 pm will be the live vocal talents of Lenore Whitney…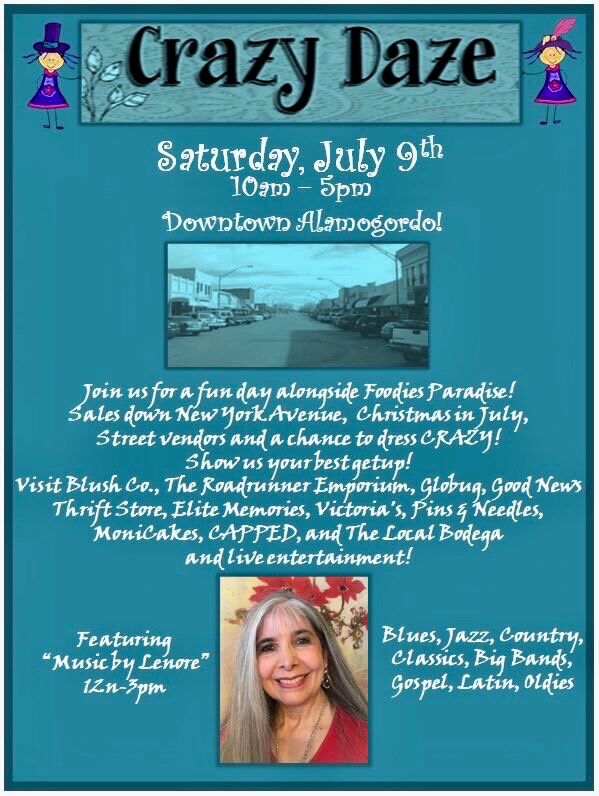 All merchants will be hosting crazy events, sales and costumes along with live music and more Saturday July 9th 9 am to 5 pm.
Other upcoming New York Avenue events include August 20th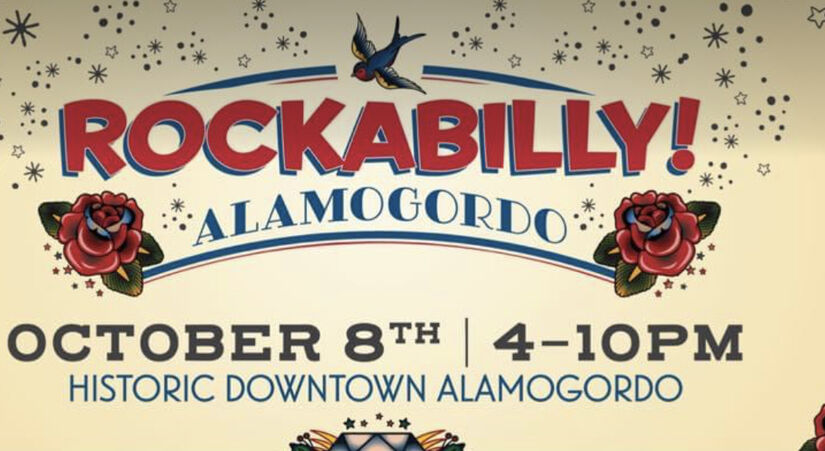 And more.
Check the AlamogordoTownNews.com community calendar, the Alamogordo Center of Commerce Community calendar or the Roadrunner Emporium events page to stay abreast of upcoming New York Avenue, Alamogordo Cultural Arts and History District Events:
https://2ndlifemedia.com/roadrunner-gallery-events
Alamogordo's MainStreet, New York Avenue, and the merchants of New York Avenue are a collaborative business community working together as the heartbeat of culture, arts, history and commerce to bring life back to the city center.