Free Live Music Alamogordo Center of Commerce & Roadrunner Emporium Presents Vibe@5
Image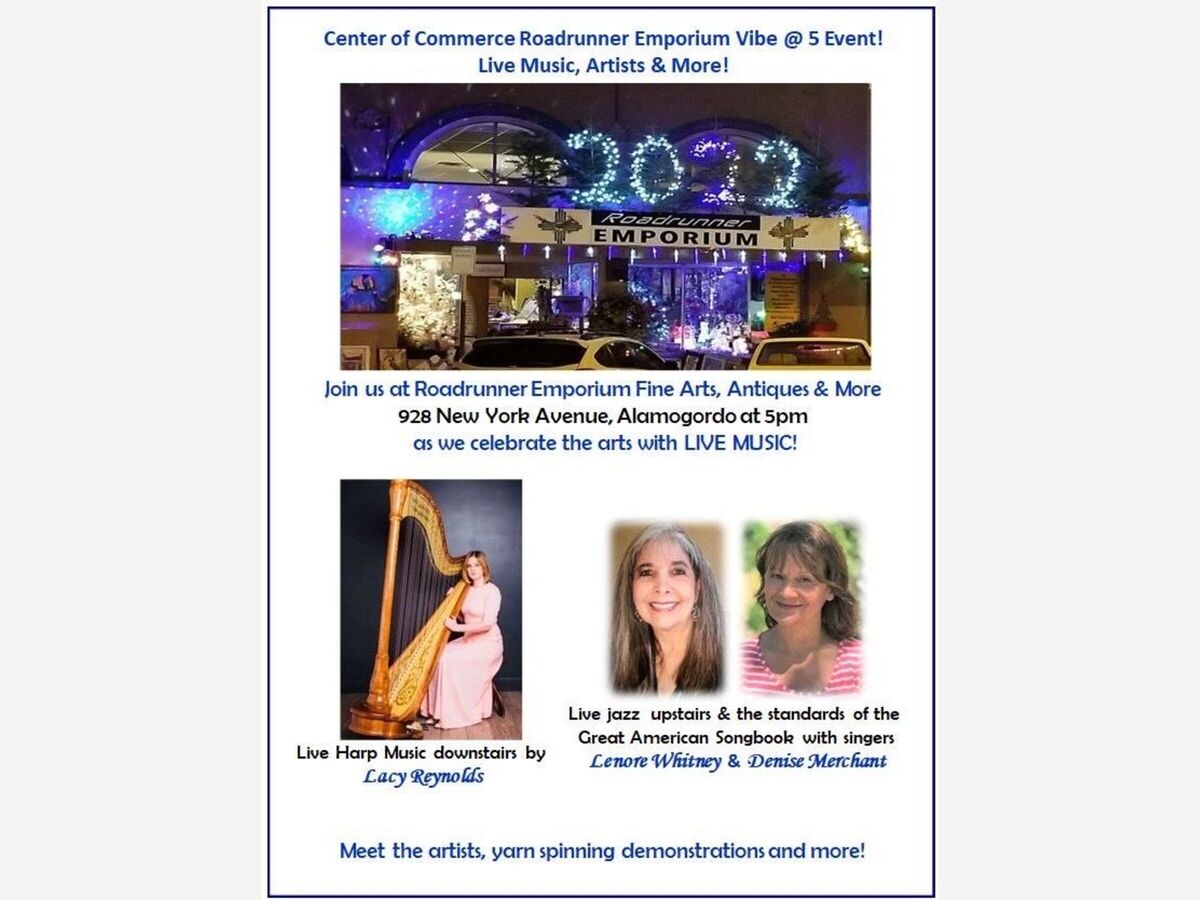 Join the Alamogordo Center of Commerce & Roadrunner Emporium Fine Arts, Antiques and More for an open house celebration of 2022 and the arts. Roadrunner Emporium will be showcasing the live musical talents on the Harp of Lacy Reynolds on our lower level. Upper floor entertainment will be live Jazz and American Standards sung by Lenore Whitney and Denise Merchant together for this very special performance.
Also this will be your chance to meet several of the artists from the Roadrunner Emporium portfolio of partners including artist Delia Holloway, Marty Torres, the spinning talents of Linda Swenson and more. Come and join the fun 5 pm to 7 pm. This is a free event to the general public and Alamogordo Center of Commerce members produced as a join venture between the Alamogordo Center of Commerce and Roadrunner Emporium.
Roadrunner Emporium is open daily 10 am to 8 pm and closed on Sundays.
Roadrunner Emporium & Alamogordo Center of Commerce Presents Jive@5 Live Music, Art and More!
928 New York Avenue
Alamogordo, NM 88310
United States