Meet the Candidates for Magistrate with live music by Sage Gentlewing
Image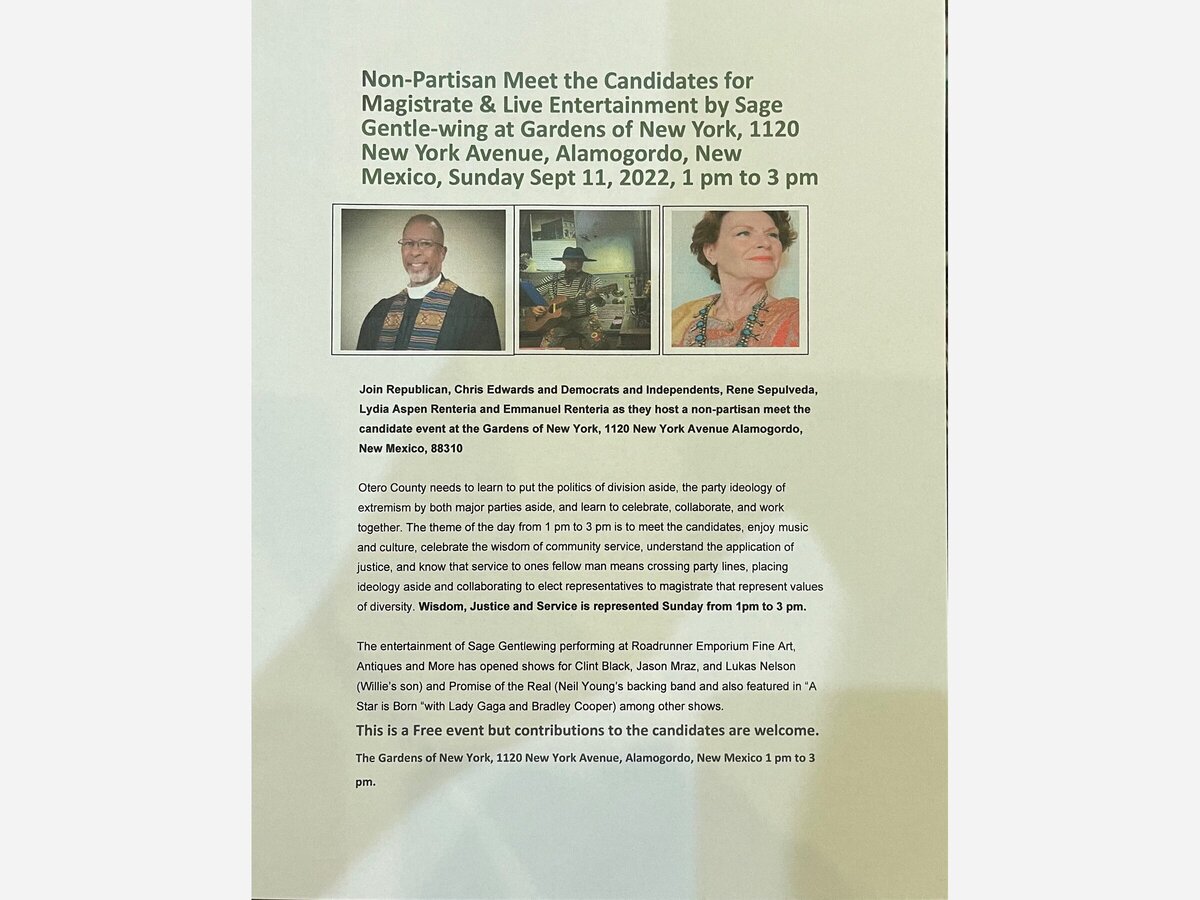 Join the hosts, New York Art and Music and Roadrunner Emporium, at the Gardens of New York September 11, 2022 1 pm to 3 pm for a very special non-partisan meet the candidates for Magistrate Warren Robinson, Division One and Claudia Powell, Division Two. 
 We assemble to celebrate the values of civil nonpartisan dialog, music with a performance by Sage Gentlewing and meet the candidates for Magistate that represent non-partisan civic dialogue. 
The event is open to all parties however a donation of $25 for the candidates is encouraged. 
The event is hosted by the Gardens of New York, 1120 New York Avenue, 1 pm to 330 pm with a rememberance, live music, meet the candidates and drinks and snacks.
The Gardens of New York
1120 New York Avenue
Alamogordo, NM 88310
United States