Lincoln National Forest Closed; White Sands National Parks, York Ave, the Space Museum & Tularosa Basin Museum Welcome
Image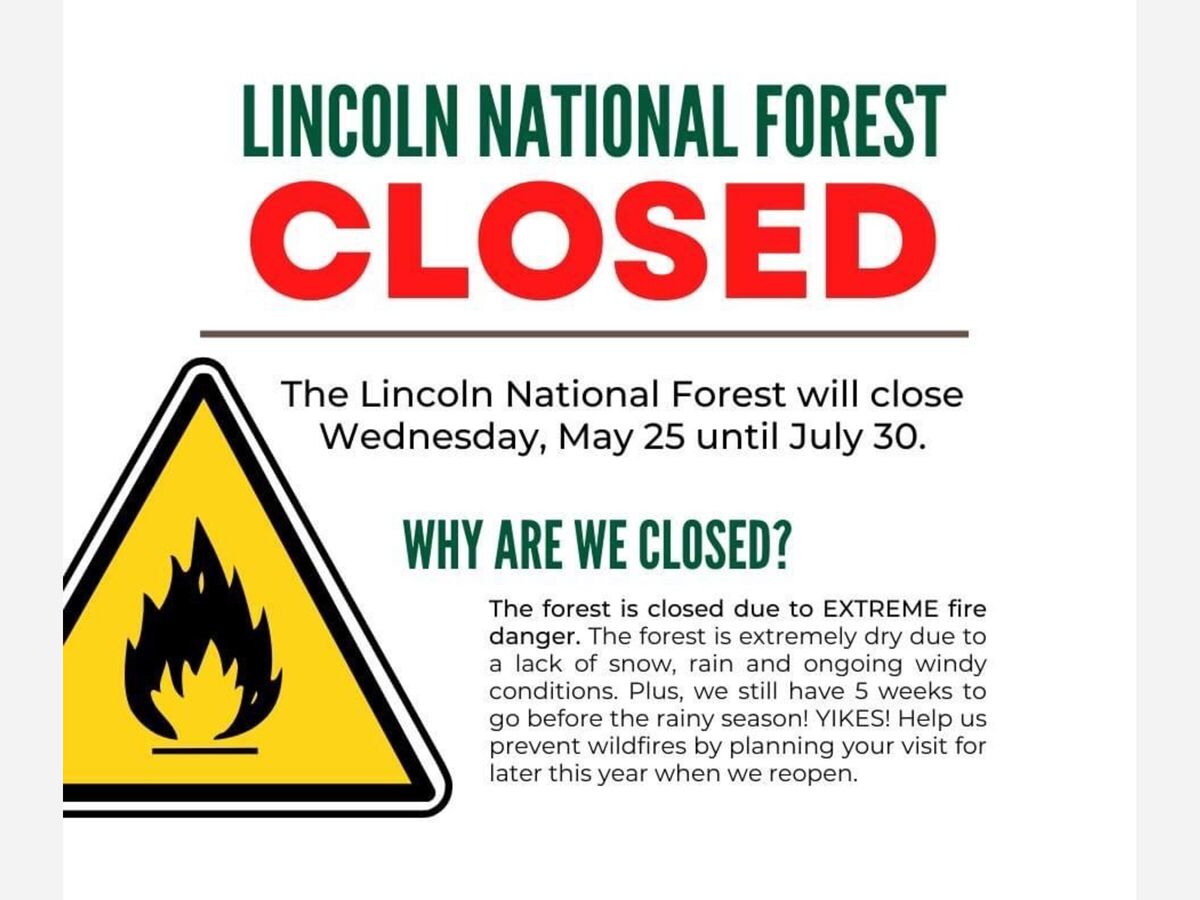 The Lincoln National Forest will implement a forest-wide closure order at 8 am Wednesday, May 25, 2022, prohibiting public access across the entire 1.1 million-acre forest due to active wildfires in the state and extreme fire danger.
The closure order will remain in effect until July 30, 2022, unless it is rescinded earlier.
All National Forest System lands, recreation sites, picnic grounds, campgrounds, roads, trails, and trailheads within the boundary of the Lincoln National Forest will be closed to the general public.
Forest managers consider several factors before implementing forest closures. We look at fire danger, which is now at EXTREME and fire activity, which is high right now in New Mexico. Weather conditions are likely to stay hot and dry until monsoon season, which typically start in July.
The closure order imposing forest-wide Stage 2 fire restrictions remains in effect.
It was a tough decision but right now we feel it is the safest option for the forest and local communities.
(Note: County and state roads that cross Forest Service lands are not under the Forest Service's jurisdiction and will remain open to vehicular traffic, however the land on either side of the road if it National Forest system land is closed.)
Also note White Sands National Park, the Space Hall of Fame, and the historic Downtown Alamogordo's Alamogordo Main Street History & Cultural Arts District of New York Avenue museum's, galleries and shops are open and welcoming to visitors. Come see the history come alive in Alamogordo proper 
More News from Alamogordo