AlamogordoTownNews.com Alamogordo's Cultural Arts District Offers Live Music at Multiple Locations, Artisan Showcase and Stores Open till 8 pm
Image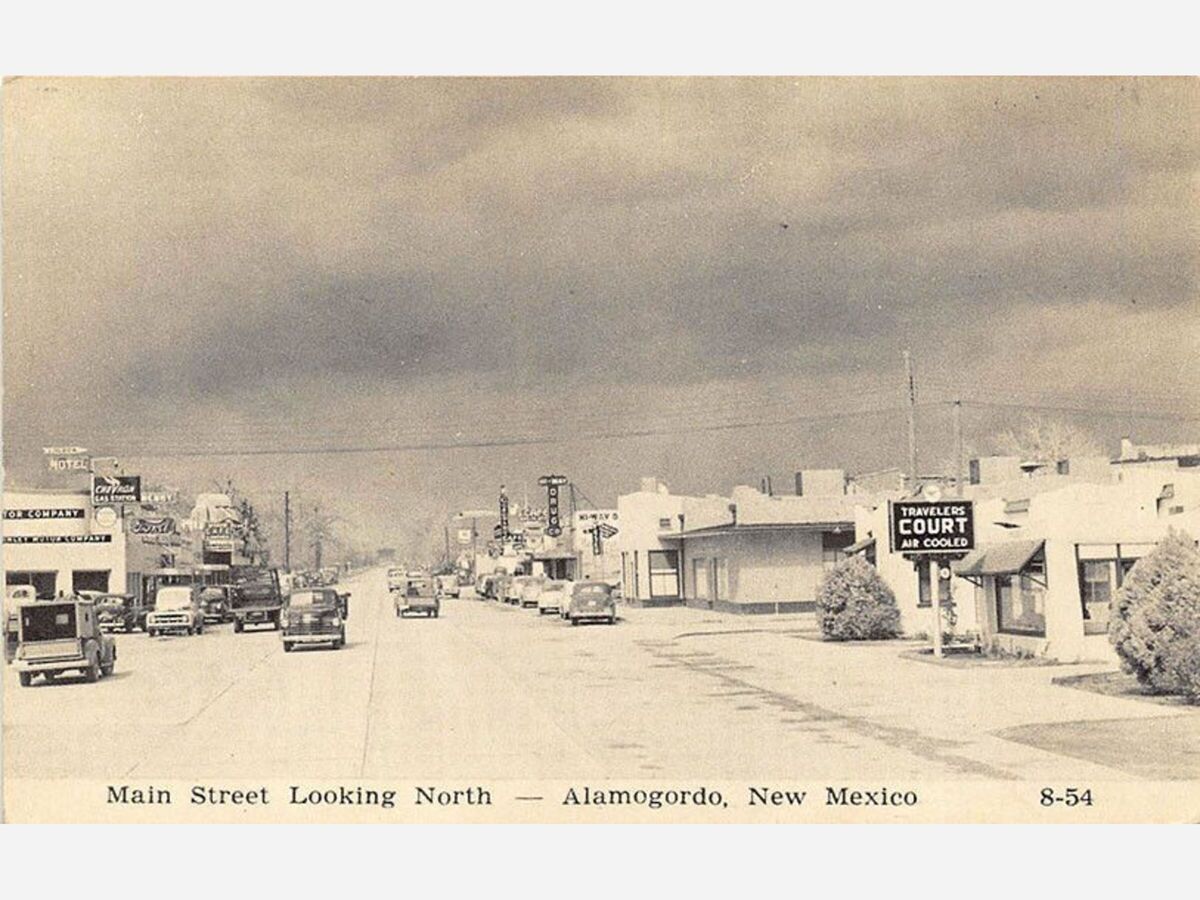 The Cultural Arts District of Alamogordo's Historic New York Avenue is alive and kicking with the arts, culture, performance art and commerce this weekend beginning with Friday's Nights Downtown Nights Alive After 5 Celebration by the New York Avenue Merchants Group.
Stretching from the Historic Women's Building at 1118 Indiana Avenue and then concentrated in the Alamogordo MainStreet District of New York Avenue is a buzz of activities to entertain and tease the senses this Friday night.
Events to satisfy a variety of the senses with entertainment and shopping includes:
Otero Artspace at the Historic Women's Building at 1118 Indiana Avenue
Artists Susan and Scott Goewey with Georgia Stacy to show at Otero Artspace, from 5 – 7 pm, Otero Arts will host a reception for Susan Goewey, weaver and painter along with her husband Scott Goewey, potter. Also showing with the couple is Georgia Stacy sculptor and ceramist. The Artspace is located at the corner of 12th St. and Indiana Ave. in Alamogordo. The exhibit will be open from 1 to 4pm Thursday through Sunday until the show closes on May 31st.
Susan Goewey has been a spinner, weaver, dyer, and painter for over 40 years. Her work reflects her closeness to nature.
Scott Goewey creates sculptural pottery that draws the viewer to want to touch and hold the pieces.
Georgia Stacy is a sculptural woodworker and ceramist. Her carvings tell of the human experience. Her ceramics lend themselves to stimulate our imagination. Drop by and see the awesome works of art.
From there wonder down New York Avenue and starting at 5 pm the various stores are hosting special offers, artisan demonstrations, sidewalk sale items and more. Roadrunner Emporium at 928 New York Avenue is hosting complementary beverages and the musical talents of Lenore Whitney singing live by the historic vaults built in 1900. Outside several vendors will be selling collectibles and a live radio remote by KALH radio will be on hand to bring the boogie on in the street.
Across the street at 913 New York Avenue and 915 New York Avenue Victoria Alamogordo and Pins and Needles will be hosting a DJ spinning records and of course many special priced and featured new items, some awesome Mother's Day gifting ideas are available to purchase at Victoria and Pins and Needles has the best quality fabrics and quilting supplies in Southern New Mexico.
The Local Bodega is hosting a very special macrame class and more for those wanting to tap into the skills of a very unique and enjoyable artform, also many unique items on sale with specials throughout the store.
Blush behind Roadrunner Emporium on 10th and New York and Elite Memories Boutique on New York are offering the very finest in designer clothing and consultations on how to look your finest.
Mia's Collectibles has very special offerings and new arrivals. Most of the retail stores on New York Avenue are opened and offering specials from 5 pm to 8 pm so come on down.
And then that is not all at Flickinger Center they are hosting at 7 pm the Los Chicos del 512: The Selena Experience
It is a mind-blowing experience and the closest you can get to live a Selena concert. Simply, the best Selena tribute band out there! All of its band members have lived and played to the remarkable music that Selena brought to us for at least 15 years. After living through her music, they wanted to have an opportunity to bring this incredible show to all of her fans. For the past two years, they have performed this amazing experience to Selena fans across the country. These musicians came together and orchestrated an extraordinary show that will have you back in 1995 within seconds of their first song. Los Chicos del 512 will bring to you the finest Selena tribute that you can possibly imagine. Now, get ready to sing, dance and relive Selena!
So, who says there is nothing to do in Alamogordo? The Alamogordo Main Street New York Avenue Cultural Arts District is alive and well and ready for you to shop, explore artisan creations and be entertained. Put on your boots for dancing and shopping and come on down to Alamogordo's New York Avenue the crossroads of history, art, culture, music, performance art, and commerce!