Easter Bunny Drawing Contest White Sands Mall K thru 5th Grades
Image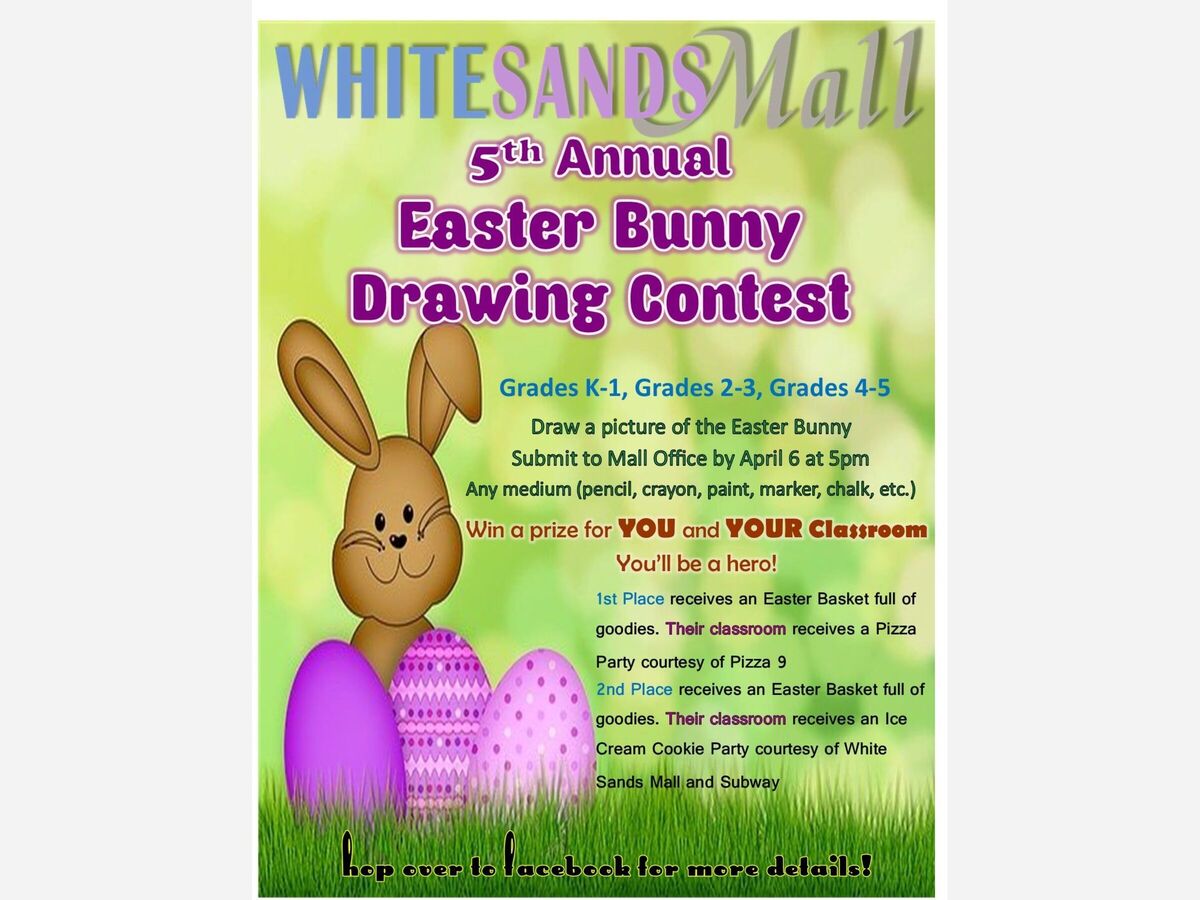 Join the fun of the 5th Annual Easter Bunny Drawing Contest! 
Kids in grades Kindergarten through 5th grade can draw an easter bunny and drop it off to the Mall office by April 6th at 5pm.
The mall will display the pictures and have them judged by an independent panel of judges and announce the winners on April 13th.
The winners will get an easter basket full of goodies and their classroom will win either a pizza party or an ice cream and cookie party! 
See flyer or event for more details. Good luck!