What is new at the Flickinger Center for Performing Arts? 3 Preformances
Image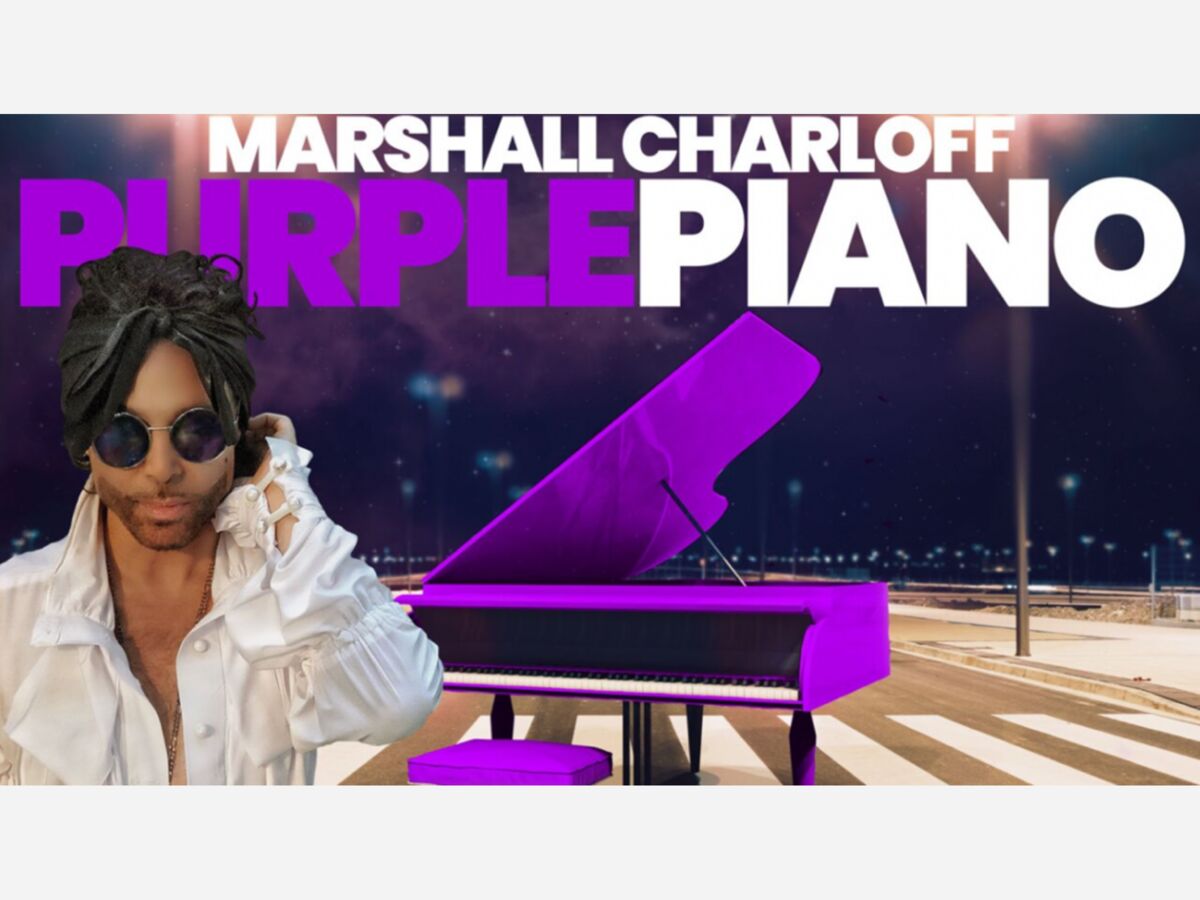 What is new at the Flickinger Center for Performing Arts?
The Flickinger Center for the Performaning Arts has 3 exciting shows left in the 2021/2022 Premier Season!
Tickets are available on our website: https://www.etix.com/ticket/v/17205/flickinger-center-for-performing-arts or by stopping by the theater at 1110 New York Ave.
Call or write: 575.437.2202 info@flickingercenter.com
Note that previously scheduled Six Appeal and State Street Ballet: The Jungle Book have been rescheduled to next season.
Purple Piano – The One-Man Tribute to Prince
On April 8, 2022 at 7pm
"THE PURPLE PIANO" features Prince's hits, masterfully delivered with vocals and solo piano. Live from his Las Vegas Residency, Marshall Charloff brings you this interactive, intimate, and highly entertaining show. For over a decade, Marshall has established his dominance as the world's leading Prince Tribute Artist.
Coming from fronting the greatest Prince tribute show in the world, working with the Atlanta Rhythm Section and writing and producing the Commodores, Marshall Charloff created his solo tribute to Prince–the only production of its kind in the world. "The Purple Piano" is so enthusiastically-received that it landed a full-time residency in Las Vegas–delighting Prince fans from across the globe.
Marshall has performed worldwide – fronting the finest symphonies in most major cities in North America, featuring the music of Prince; and continues to tour fronting the celebrated Purple xPeRIeNCE. Early in his career, Marshall honed his piano performance and audience participation chops while touring nationally in the FunKeys, an acclaimed dueling pianos show.
​
Jarabe Mexicano
On April 28, 2022 at 7pm
Jarabe Mexicano invites audiences on a joyride through a versatile songbook of Mexican Folk as well as Rock & Roll, Tex-Mex, Latin Rock, and Reggae-Cumbia. Performing on stringed folk instruments accompanied by lively percussion, Jarabe's dramatic, harmonized vocals in Spanish and English have gained them the admiration from audiences across the country. Cultural anthropologist, distinguished author, and admirer Dr. Alejandro Lugo raves that Jarabe's musicians "are truly excellent and bring new blood to the musical traditions they perform... their version of La Malagueña is simply the best I've heard in decades, if not ever."
For Jarabe, every performance is an opportunity to create a deeper and more inclusive sense of family and community. As advocates for the arts and education and with a special commitment to underserved communities, Jarabe Mexicano has forged fruitful collaborations with an array of both public and private organizations, academic institutions, and government entities--all in their effort to help bridge the frontiers between musical genres, diverse cultures, and generations.
Loc Chicos del 512: The Selena Experience
May 6, 2022 at 7pm
It is a mind-blowing experience and the closest you can get to live a Selena concert. Simply, the best Selena tribute band out there! All of its band members have lived and played to the remarkable music that Selena brought to us for at least 15 years. After living through her music, they wanted to have an opportunity to bring this incredible show to all of her fans. For the past two years, they have performed this amazing experience to Selena fans across the country. These musicians came together and orchestrated an extraordinary show that will have you back in 1995 within seconds of their first song. Los Chicos del 512 will bring to you the finest Selena tribute that you can possibly imagine. Now, get ready to sing, dance and relive Selena!
The Flickinger Center is a true treasure to the cultural arts community of Alamogordo. Few cities or this size around the US have the quality of of venue as the Flickinger. The Flickinger center is the hub of Alamogordo's cultural arts zone; New York Avenue which showcases galleries such as Lydia Aspen and Emmanuel Rentería's New York Avenue Art & Music, at 1110 New York Avenue, Roadrunner Emporium Fine Arts, Antiques and More 928 New York Avenue, Globug, Victoria on Pins & Needles, the Local Bodega, Elite Memories Boutique, Blush & Vintage 914 Clothiers, Mia's Collectibles, and more.
Check out the shows at Flickinger Center and before the shows shop the boutiques of New York Avenue.