AlamogordoTownNews.com 49rs Win What's Alamogordo think?
Image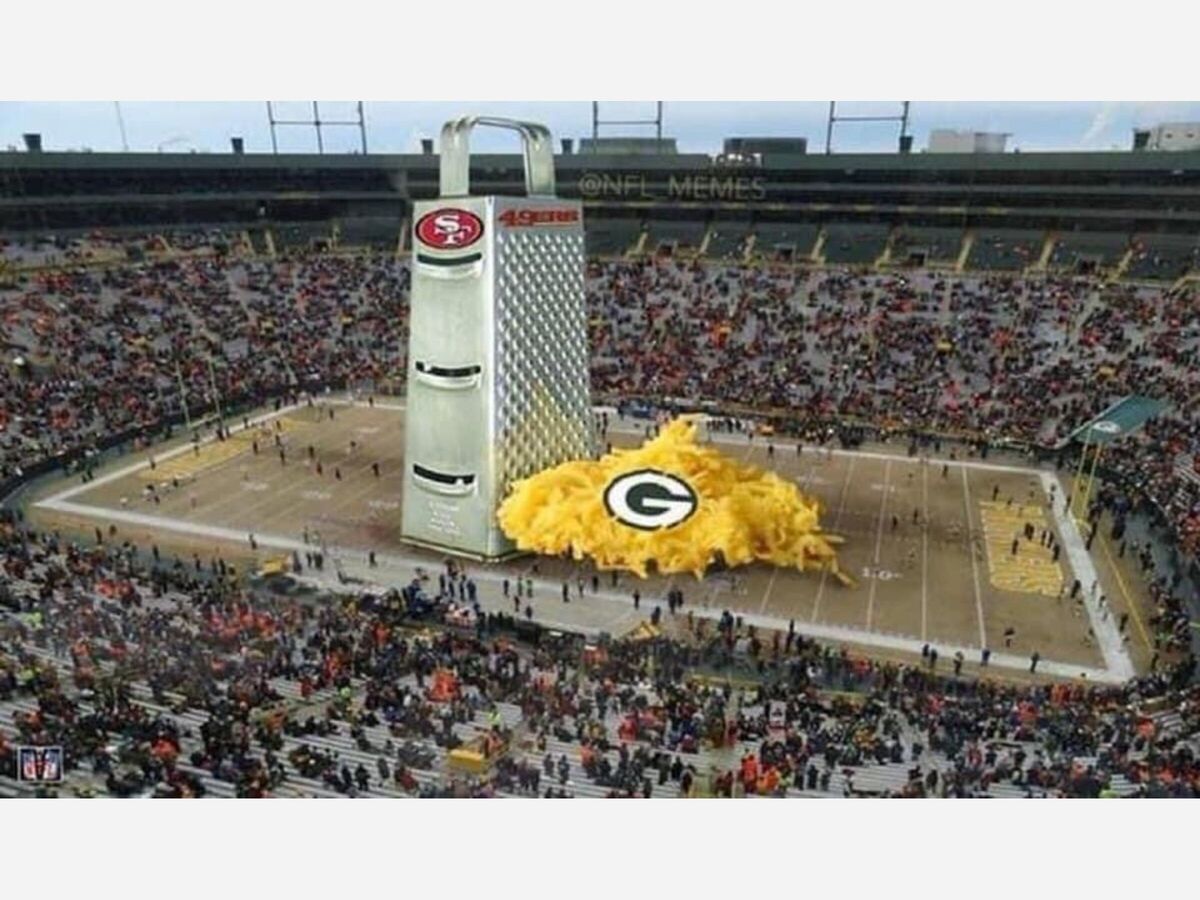 Alamogordo Football watchers were stunned that the Cowboys lost last week and the Packers lost today. 
 The San Francisco 49ers pulled off a shocking upset in the divisional round, coming from behind to defeat the Green Bay Packers, 13-10, at Lambeau Field.
The 49ers were led by a fantastic performance from DeMeco Ryans' defense, which held Aaron Rodgers and Co. in check throughout the game. Do-it-all offensive weapon Deebo Samuel had a monster game (13 touches for 83 yards, plus a 45-yard kick return), and made the key play at the end, converting a third-and-7 run for a first down to set up Robbie Gould's game-winning field goal.
The Niners had previously tied the game with a huge play on special teams, with Jordan Willis blocking a Packers punt. Talanoa Hufanga picked up the loose ball and it took it into end the zone, tying the game at 10 apiece. The Packers went three-and-out on their ensuing possession, which set up San Francisco's game-winning drive.
Why the 49ers won
The 49ers failed to get an offensive touchdown in the 13-10 victory, yet special teams were the difference in the upset of the NFC's top seed. Just before the half, the 49ers defense gave up a 75-yard pass from Aaron Rodgers to Aaron Jones thanks to a blown coverage by Jimmie Ward.
Ward made up for it just two plays later with a block on a Mason Crosby field goal to keep the score at 7-0 heading into the half. That wasn't the only blocked kick for the 49ers on the night, as Corey Bojorquez's punt was blocked by Jordan Willis with San Francisco trailing 10-3 in the fourth quarter that was returned for a touchdown and tied the game at 10-10.
The 49ers gained seven points on special teams and took away three. There was the difference in the game.
Play of the game
The 49ers relied on Deebo Samuel to carry there offense throughout the season and turned to him on the biggest play of the game. Facing a third-and-7 on the Packers 38, the 49ers called a designed run for Samuel on the right side that went for nine yards and the first down.
Instead of wondering if Robbie Gould would have to kick a 50-plus yard field goal, Samuel got the first down and made the winning kick that much easier for a player that was 19 for 19 in playoff field goal attempts. Two plays later, Gould kicked the winning 45-yard field goal to send the 49ers to the NFC Championship Game.
The 49ers (12-7) will travel to the either Los Angeles or Tampa Bay for the NFC Championship Game next Sunday. The Rams and Buccaneers play Sunday. The Packers season ends at 13-5.