Owen A.M.E. Church Celebrated to a Full House -93rd Anniversary & Pastoral Appreciation Sunday
Image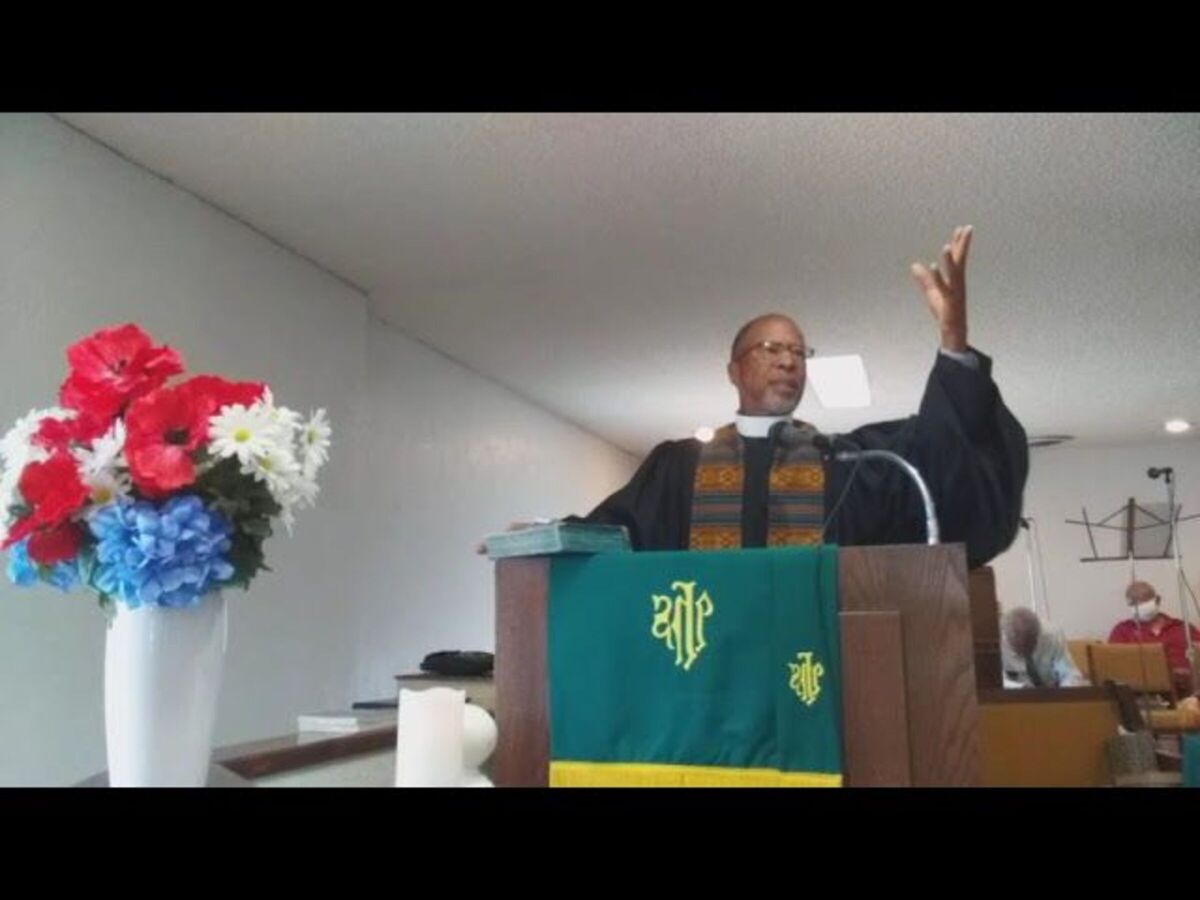 In an event of celebration 11/21/21 Owen Chapel A.M.E. Church on Delaware Street in  Alamogordo came alive with music and praise at 3 pm. 
The afternoon celebration began with a prelude "Total Praise" by the SCHS Choir. Welcome then commenced under the direction of Steward Pro Tem Albert Simon.
A processional let by Masons Prince Hall # 11 set the stage in pageantry and with music as the congregation stood for the national anthem in a version titled "Banner." Continuing on a chord of music the congregation and those connected online from across the country and around the world sung "We've come this far by faith."
The opening scripture and prayer was presented by 5th District AME Presiding Elder E Teresa Nelson who traveled in the chill from Phoenix Arizona to be part of the festivities.
Then a presentation on the history of AME Church was presented by Sister Candace Wilson of Corinth Baptist Church who expressed how her faith began and Owen AME and how the path back home was a reminder of her roots and of the blessings she lives daily now.
Sister Bobbiette Williams and an accompaniment sang the praises of "Grateful" and then she went on with a song from her mom that moved the congregation to strong applause.
A special guest sermon with a time of 15 minutes was presented by Rev Leroy Copeland of New Hope Full Gospel which was compelling and a strong reminder to "follow the book."
Next  the congregation was treated to the piano and singing talents of Sister Carmen Reliford of Peace Tabernacle Church.
A very special pastoral tribute was conducted via remote connection by Sister Carolyn Peeler and the closing remarks were conducted by the host and Pastor of Owen A.M.E. Warren L Robinson. His presentation was a thank you to the community and an invitation to tour The Gregory House across the street which was restored and is the guesthouse to Owen A.M.E. 
A bit of history on the celebration of Rev. Warren L. Robinson tenure was he became Owen Chapel's pastor in November 2003. Robinson also serves as a chaplain at Gerald Champion Regional Medical Center where he is a member of the hospital's advisory board.
Robinson is a very active member and president of Otero County NAACP, a member of Prince Hall Lodge #11 Ancient Free and Accepted Masons, Alamogordo Police Department Community Chaplain and a board member of Zia Therapy Center.
Robinson has received the President George Bush's Call to Service Award/USA Freedom Corps in 2007. He was awarded the Alamogordo Rotary Paul Harris Fellow Award in 2009 and was given the Office of African American Affairs Everyday Hero Award in 2019.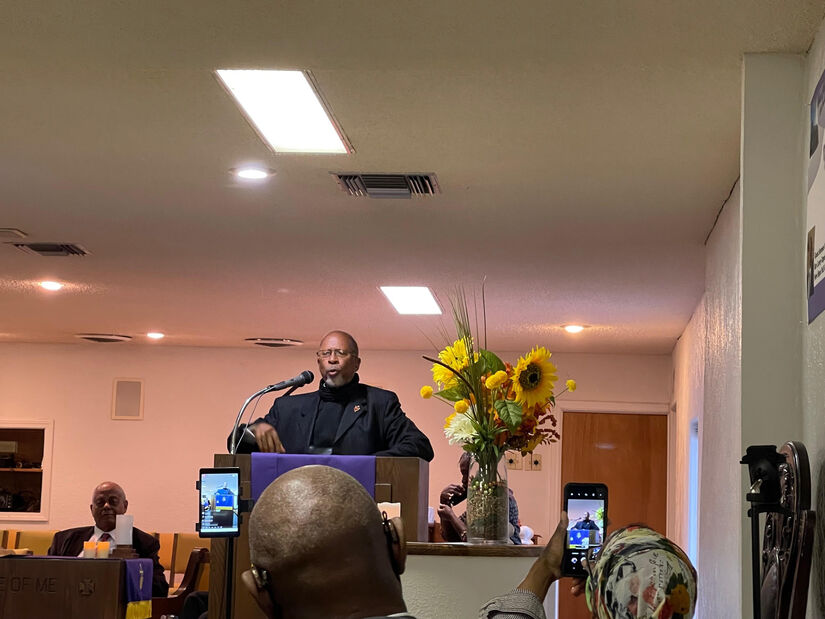 Though Robinson leads a predominately black congregation with an emphasis on the historical importance of the history of the church to the black experience, his preaching style is one of inclusion of ALL people and a celebration of diversity within our community. His experience in building bridges of understanding between diverse groups is his trademark. 
Owen A.M.E is more than likely the most diverse congregation in Alamogordo and certainly the most welcoming. Services are held every Sunday at 11 am followed by a luncheon hosted by the church that is welcome to everyone in the community.