Lovington defeated Alamogordo Tiger Varsity Team 22-21 Friday Night Photos Courtesy of Alamogordo High School
Image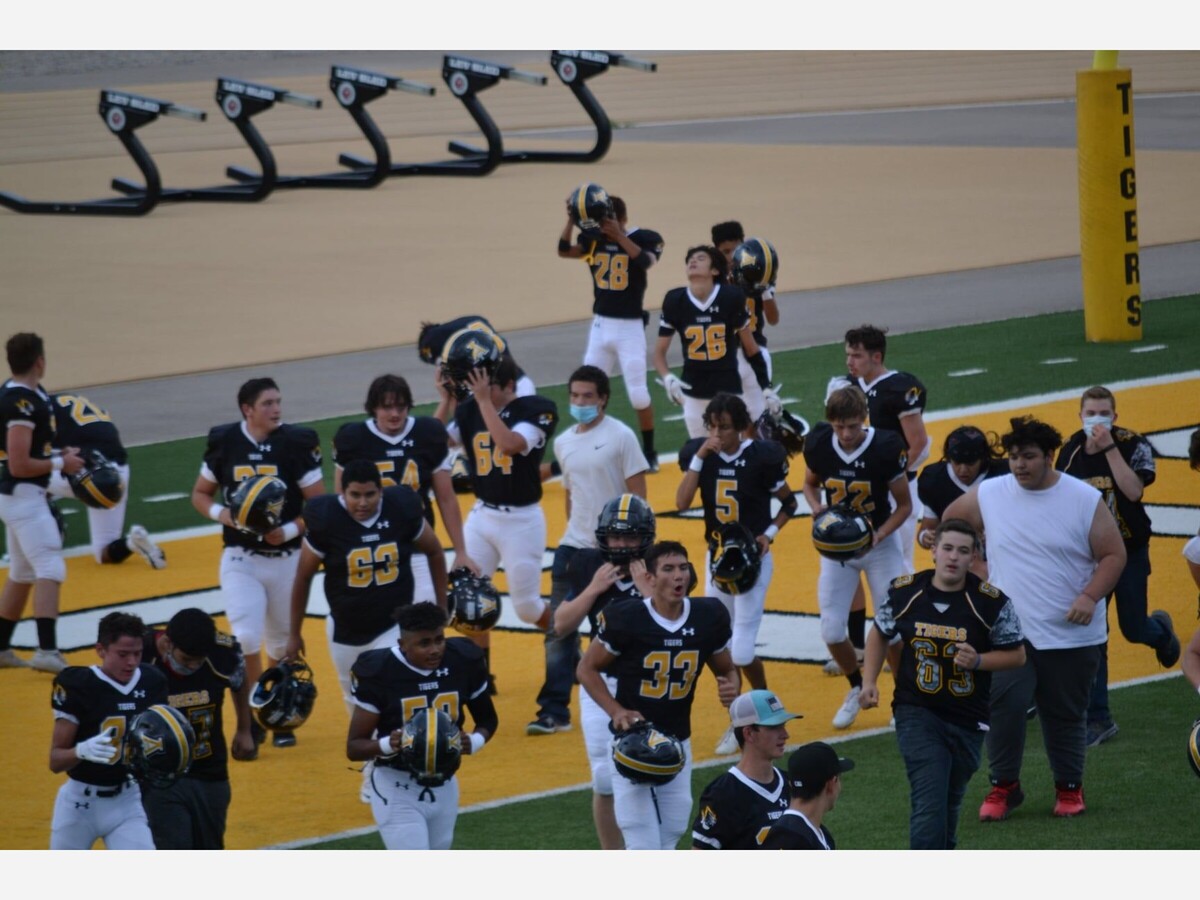 Lovington defeated the Alamogordo Tigers Varsity Football team 22-21 in home play Friday evening. the Tigers drop to 1-2 and will host Santa Teresa next Friday.
Video Highlights are found at:
https://www.maxpreps.com/high-schools/alamogordo-tigers-(alamogordo,nm)/football/home.htm
Anthony Mello - 150 total yards, 2 rushing TD's, 3 INT
Ryan Stovall - 20 yards rushing, TD, forced fumble 
Joshua Sanchez - 62 yards rushing, INT (on defense)
Napu Mendiola - 57 yards rushing
Makhi Gonzales - 32 yards receiving 
Brayden Money - 3-3 XP, 0-2 FG (blocked, missed), 37 yard punt average
Some highlighted photos courtesy of Alamogordo High Schools Sports..