Alamogordo Murder Monday Afternoon, Mayors Statement
Image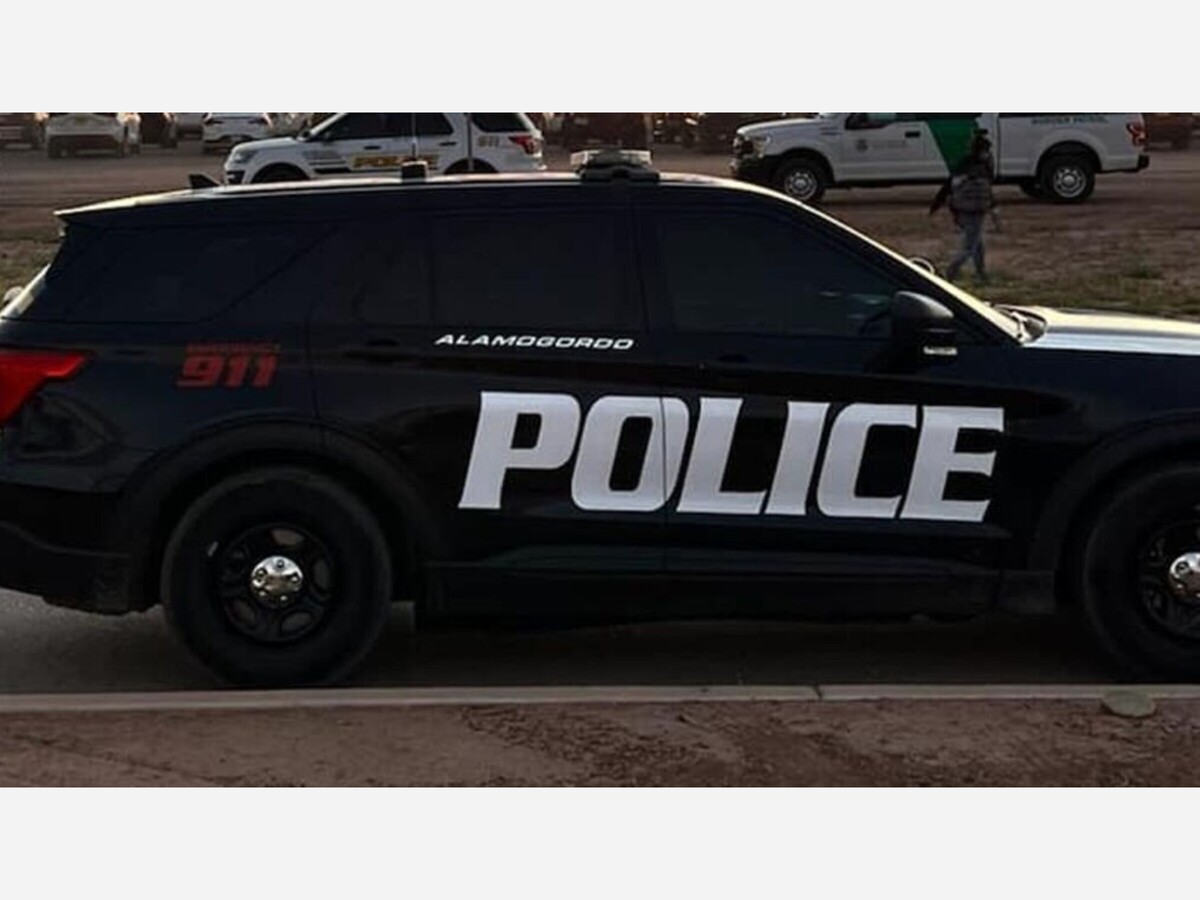 Alamogordo has recently been met by a series of needless deaths keeping law enforcement on their toes and on edge. 
On Monday, September 25, 2023, at approximately 2:32 pm, Officers with the Alamogordo Police Department responded to the 3000 block of North Florida Avenue (Hang Glider Park) near Griggs Field in reference to a disturbance and one subject had been shot.
Officers and investigators arrived shortly to find a 42-year-old male suffering from multiple gunshot wounds. Officers and investigators additionally located another male subject claiming to be the shooter. Officers rendered aid on scene prior to having AMR transport the 42-year-old male to Gerald Champion Regional Medical Center. The male subject, identified as Joseph Romo, later succumbed to his injuries.
The Major Crime Unit, comprised of investigators with the Alamogordo Police Department, Otero County Sheriff's Office, 12th Judicial District Attorney's Office, Lincoln County Sheriff's Office, and Ruidoso Police Department assumed the investigation. The investigation is active and ongoing at this time.
Mayor Susan Payne of Alamogordo, New Mexico issued the following statement: 
"As many of you know, tragedy struck our community this afternoon as one of our city employees was shot and killed at Hang Glider Park. While we don't always understand why these things happen, we do know that for every loss, there is a grieving family that is left to wonder why.
My heart breaks for this family, and I would like to extend my sincere condolences to the family and friends of Joe Romo and ask our entire community to join me in praying for them in the days and weeks to come; they need our support. Joe was a long-time employee with the City of Alamogordo, and words simply cannot express the impact his death has left on our staff and our community. Our city is strong, and we will get through this together.
In the meantime, stay safe, stay vigilant, and please know that the safety of our citizens is always our first priority."
Over the weekend the law enforcement of Otero County, New Mexico was faced with another case involving a death. 
The Alamogordo Police Department is still searching for information after a fatal hit-and-run crash on September 23rd, 2023.
According to the Alamogordo Police Department release: an officer found a 56-year-old man in the 600 block of First Street around 2:27 a.m. The man had injuries "consistent with being struck by a vehicle," and he was dead. The vehicle seemingly fled the scene.
With a rash of homicides in Alamogordo and throughout New Mexico; Alamogordo, luckily even with the recent rash; Alamogordo ranks better than many New Mexico cities in crime.
 Albuquerque in the headlines is ranked 17th among 70 of the largest cities in the nation according to a report looking at trends for rape, robbery and aggravated assault but one of the eye catching is the increase in homicides.
A report the Major Cities Chiefs Association shows Albuquerque has been seeing an increase in homicides.
According to an investigation by the Southwest Journal: their findings revealed a few notable points. New Mexico residents might not find these results too surprising, considering the state ranks as the second most dangerous in the U.S. Secondly, New Mexico's violent crime and property crime rates have surpassed the national average….Gallop New Mexico ranks 1st as worst in crime followed by Belen, Deming, Las Lunas, Rosswell, Clovis, Artesia, Las Cruces, Taos, and  Bernalillo.
While Albuquerque gains the headlines and the controversies with the Governor,  Gallup is deemed New Mexico's most dangerous place.
At AlamogordoTownNews.com and KALHRadio.org our hearts go out to the families impacted recently by the rash of violence. Our condolences to those supporters, friends and family in Alamogordo and beyond.
Source: Alamogordo Police, Mayors office of the City of Alamogordo, New Mexico, Major Cities Chiefs Association,  Southwest Journal. 

More News from Alamogordo