Alamogordo Balloon Festival Intimate and Close Up
Image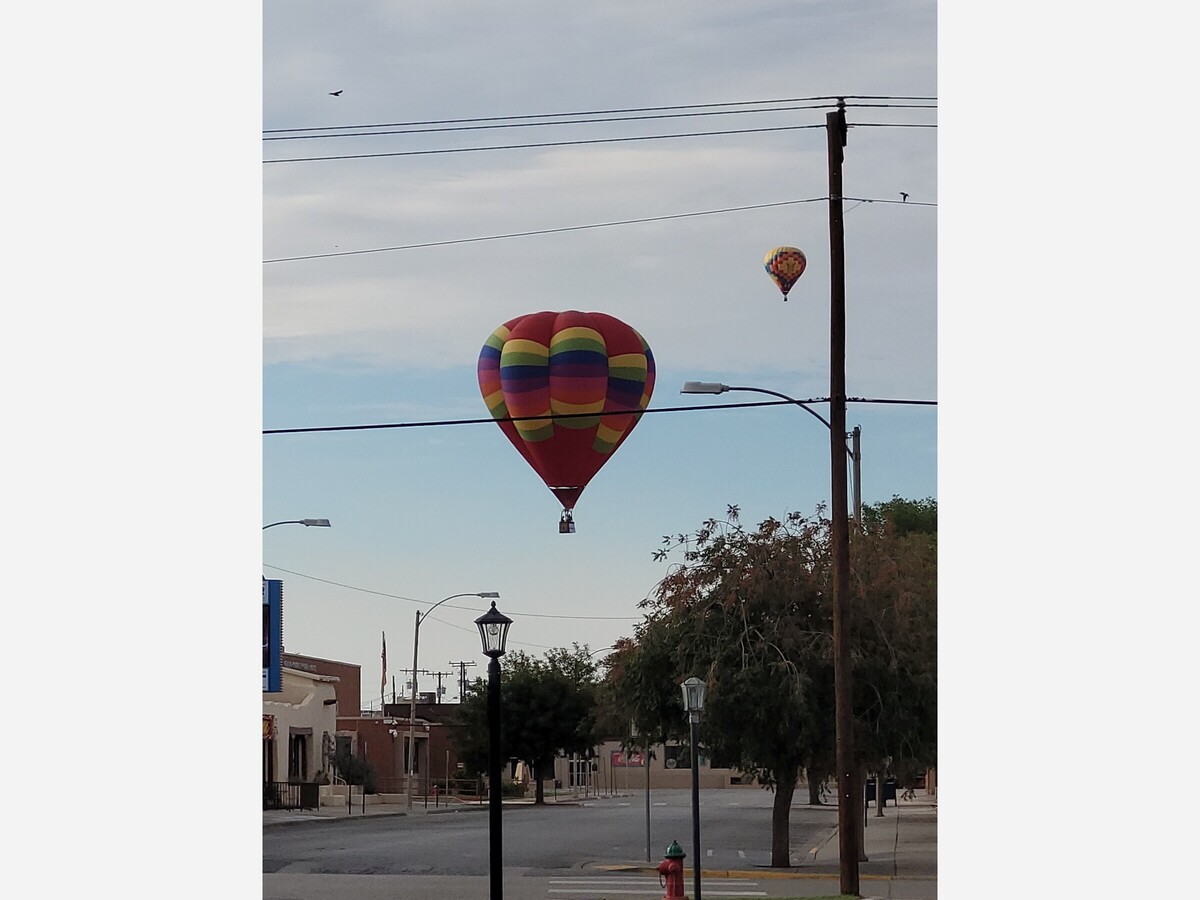 Alamogordo was a buzz this weekend with balloon events the whole weekend. Tourist came to town and filled local hotels and restaurants. Locals mingled with the visitors to enjoy the many of the activities that took place at Ed Brabson Balloon Park, at 700 Lavelle Road. The balloon park was named for a longtime 
Activities included a mechanical bull, chainsaw carving, custom-made cowboy hats, a dunk tank, folklorico dancers, inflatables, balloon animals and a performance by the band Crossin' the Line, food trucks and more.
The lift-off at White Sands National Park began 7 a.m. Saturday, Sept. 16, but people began arriving much earlier to a day full of fanfare. 
The balloon glow event was scheduled for 6 p.m. Saturday at Brabson Park but was cancelled due to weather alters. However vendors continued to operate along with music and more. p
Sunday morning, September 17, the balloons lifted off from Brabson Park and were visible all over the area. Locals got some close up and very personal memories and photos with balloonist as some landed in the neighborhoods and near local businesses in the downtown area and at along White Sands Blvd. A few landings were abrupt and unexpected. Cars stopped and locals took lots of photos of the in town landings.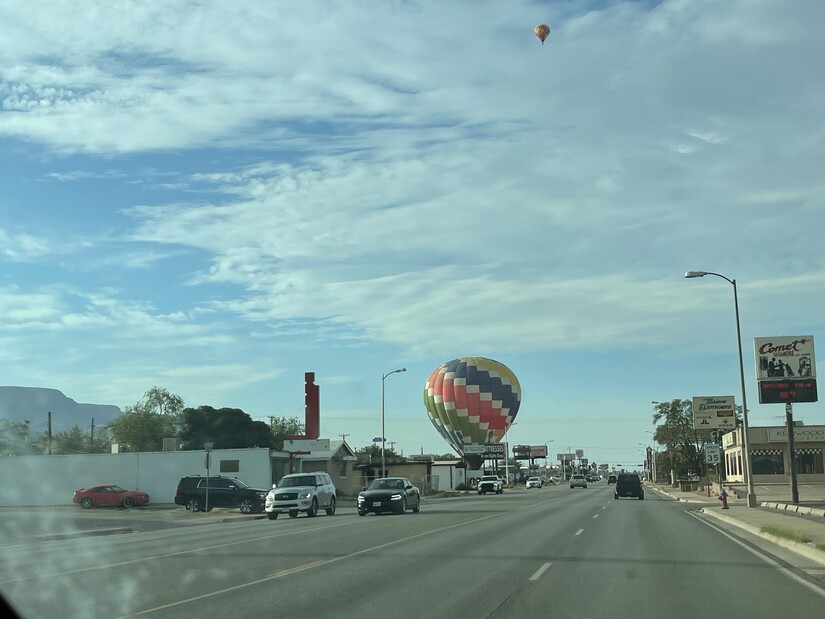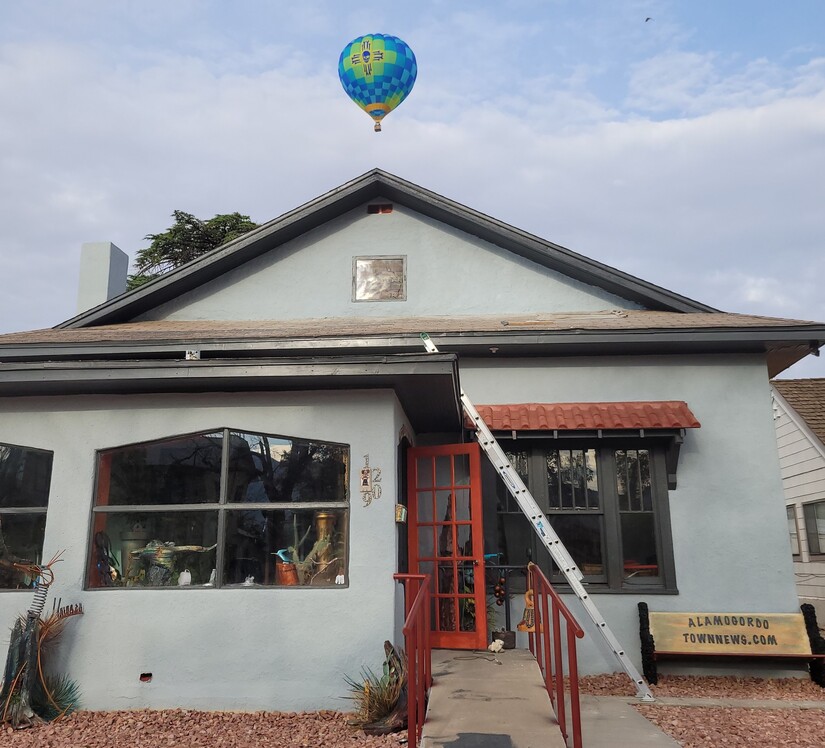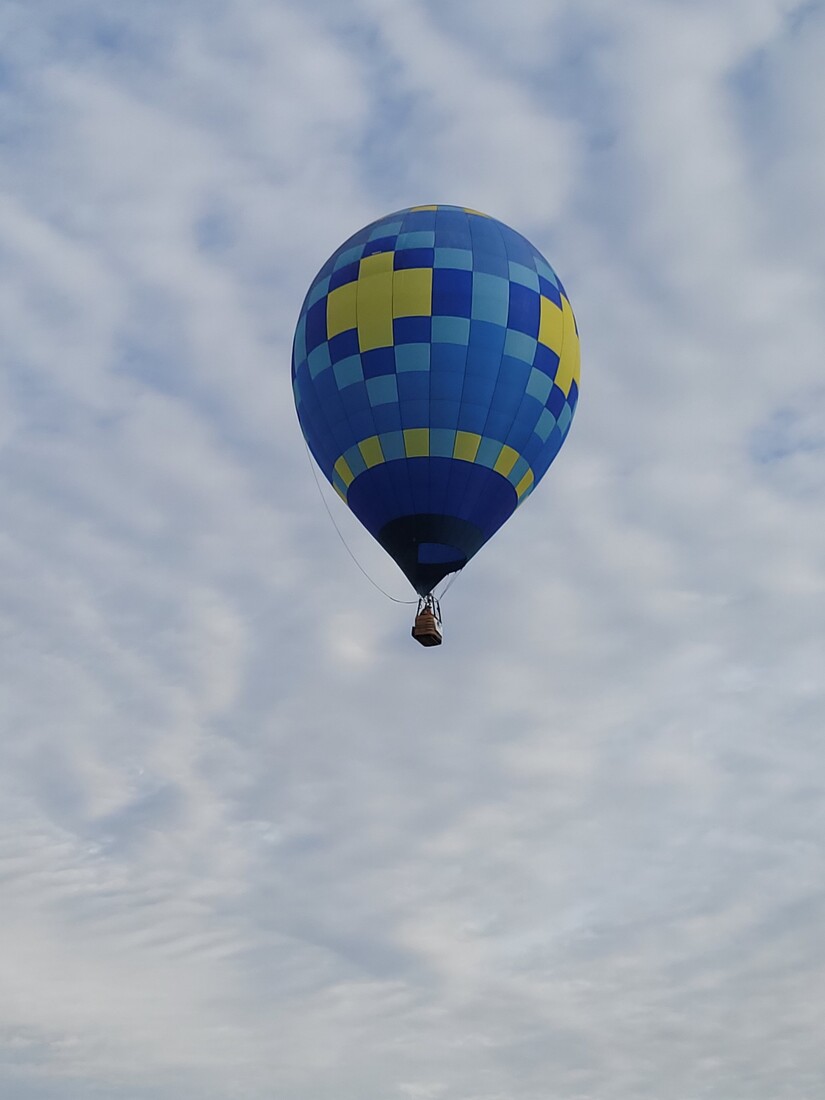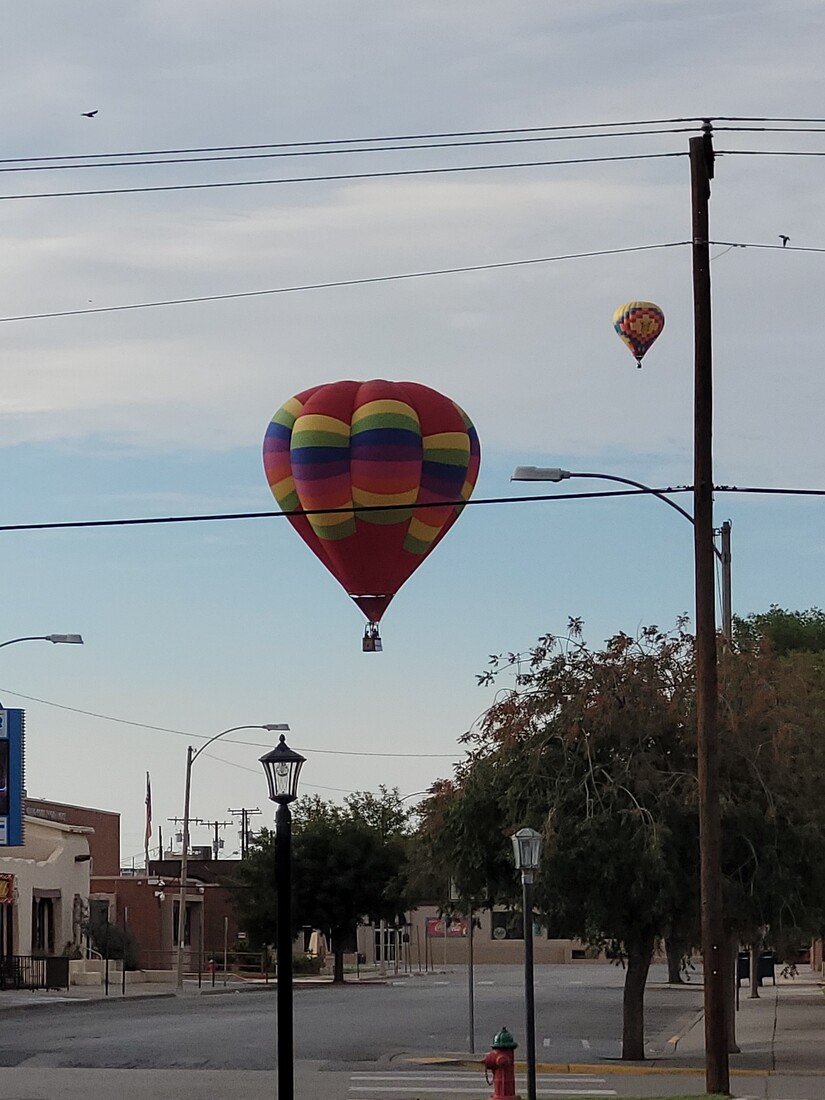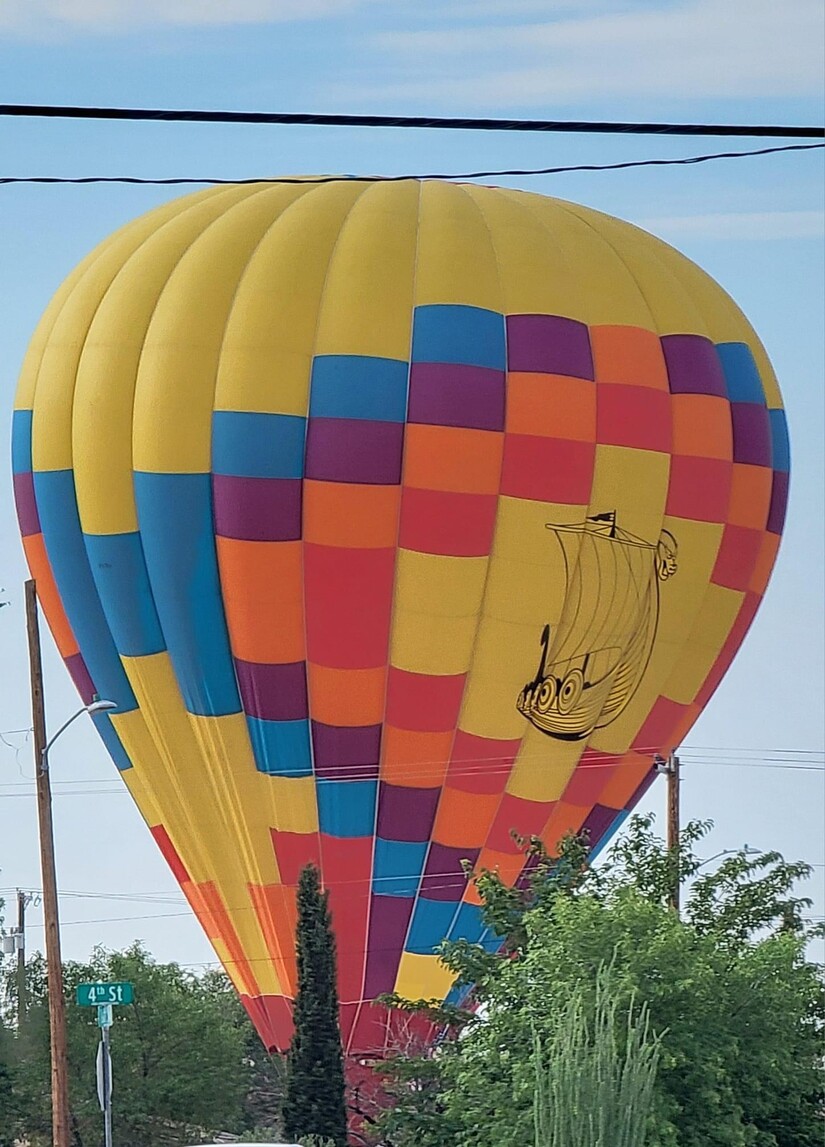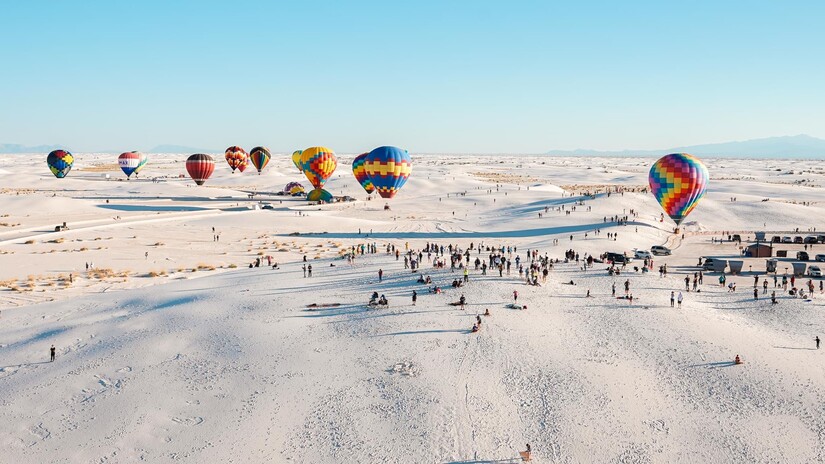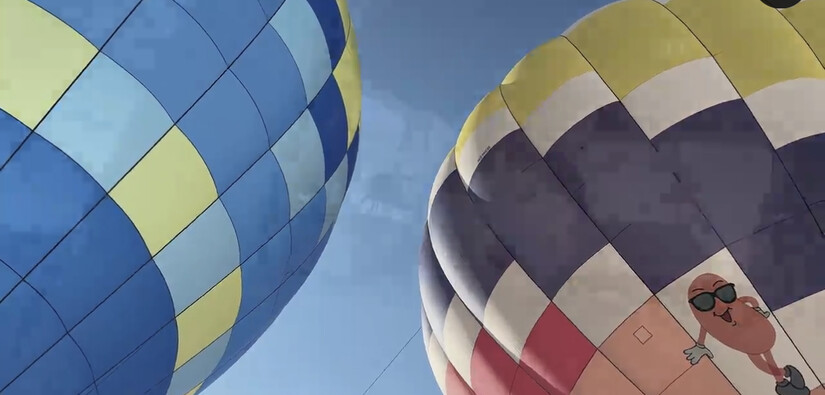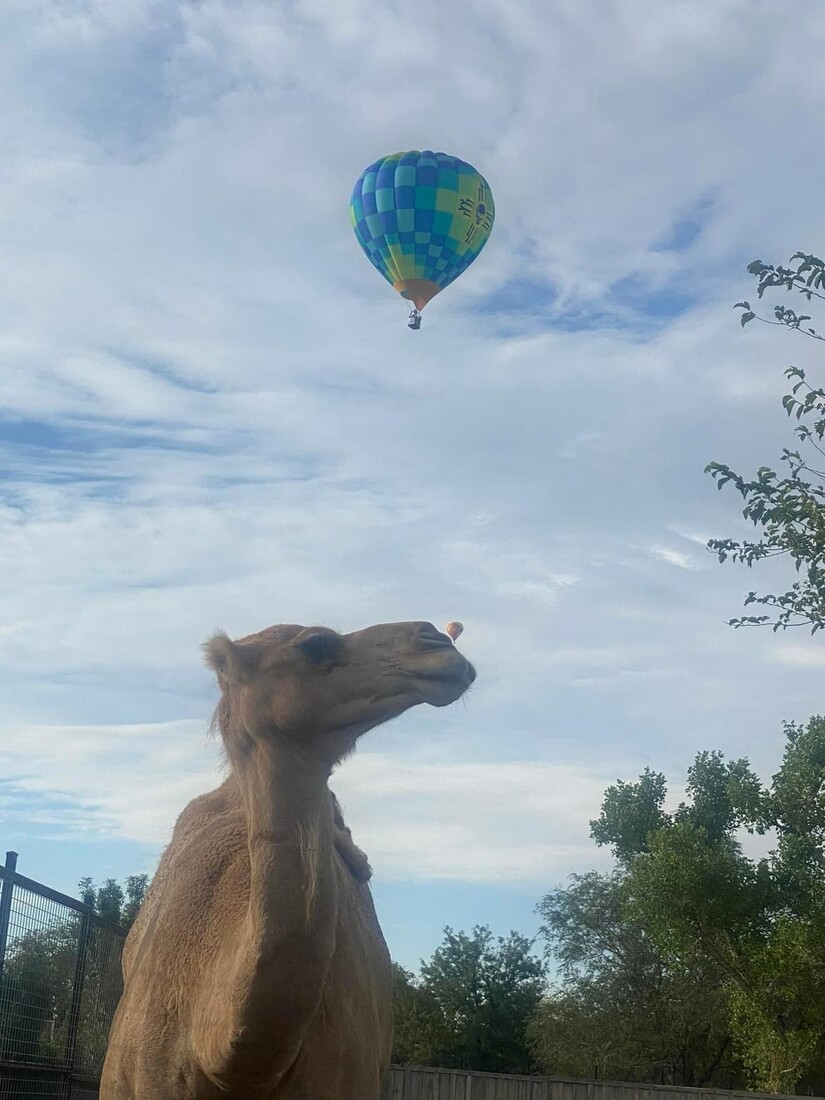 Hoidahl, a balloonist for 25 years, owns a hot air balloon named Swirl that was featured at this years event.
New Mexico, popular for hot air ballooning, is home to at least six major events. But unlike at other airshows, what sets White Sands apart is that visitors can get pretty close to the balloons to observe as they are inflated and prepared for lift off and with the back drop of the white sands there is no better contrast in color and beauty.
The festival brings visitors and balloonists from all over southern New Mexico, Arizona and even Colorado, to enjoy two days of colorful balloon painted skies.
"The feel of the hundreds of people lining the dunes is amazing. To share that experience with them, to see them all happy and just enjoy the sight of the balloons above the dunes, it's great" said Jim Hoidahl to the Alamogordo Daily News in an interview prior to this big weekend event. 
Even with a smaller number of balloons than in previous years about 20 participated, to the locals and tourists that actually went to the dunes and participated it was another fun event.
More News from Alamogordo