Alamogordo Regional Baseball & Basketball Updates
Image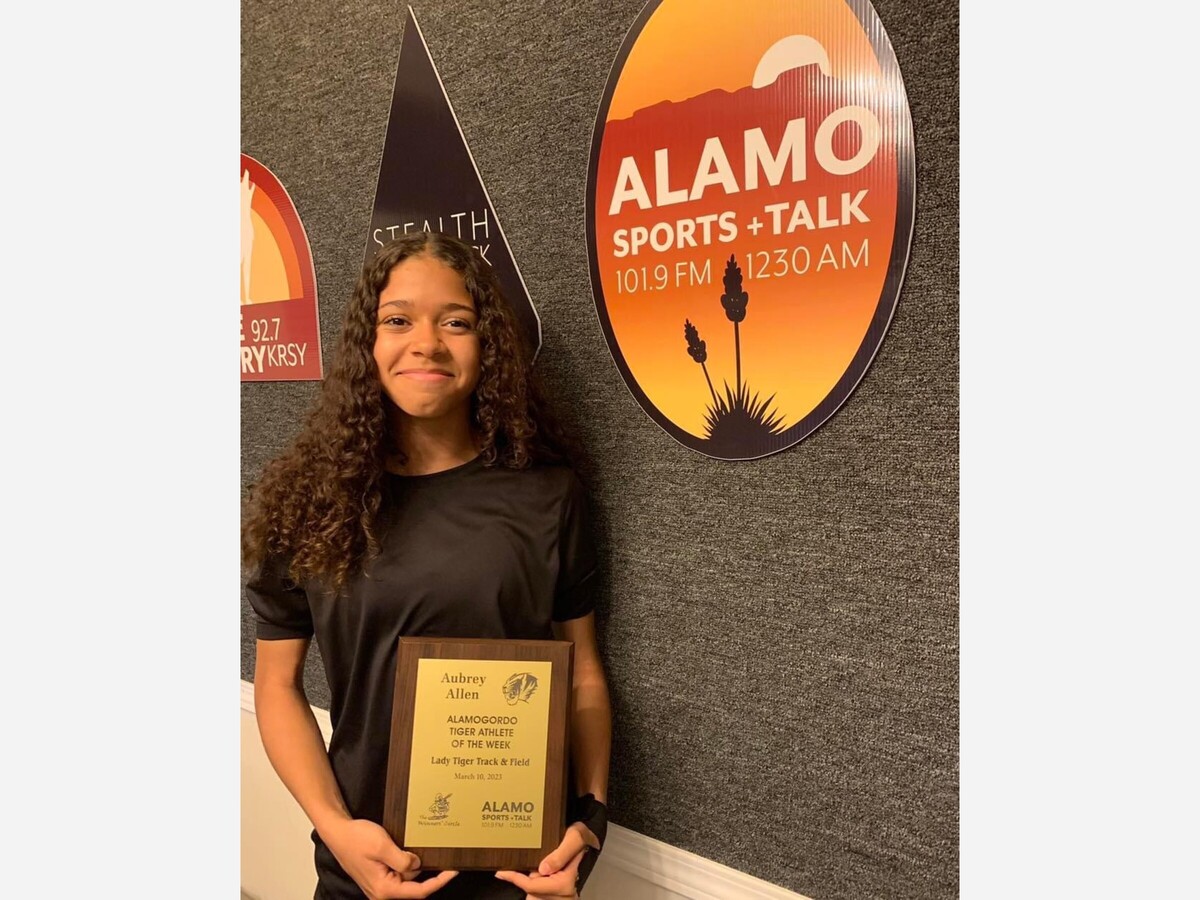 Alamogordo Regional Baseball and Basketball updates. 
In Baseball action 3 days ago  Lovington defeated the Alamogordo Boys 4-1 at the Cavemen Classic in Carlsbad.
Then Del Valle defeated Alamogordo 6-1 at the Cavemen Classic in Carlsbad. The Tigers drop to 1-7 and  next host Roswell on Tuesday.
 Santa Teresa JV swept Mescalero Apache 21-3 in Game 1 and 7-3 in Game 2.
Chiefs now 0-5-1, next play at Socorro on Thursday.
Basketball All Star Selections by the 
New Mexico High School Coaches included the following Association area All-Star Selections… 
Games will be played Friday and Saturday in Gallup
Alamogordo
Boys 5A - Davion Smith (Green Team)
Mescalero Apache
Girls 1A/2A - Ivonna Burgess (Green Team)
Link to full teams and game info - https://www.nmhsca.com/page/show/5548741-nmhsca-all-star-basketball-tea…
All-District 3-2A Regional Selections
Boys
Mescalero Apache - Maekquin Fossum
Cloudcroft - Isaiah Ortega and Tyson Thompkins
Tularosa - will post after their team banquet
Girls
Mescalero Apache - Ivonna Burgess, Kaylionna Rocha, Laurdis Sundayman
Cloudcroft - Kylie Adams, Kyla Aguilar
Tularosa - Maycee Griffin, Aaralyn Stephens
Congratulations to all!
Aubrey Allen  is named the Lady Tiger Track & Field - 3/10/23 Tiger Athlete of the Week is sponsored by The Winners' Circle and 101.9 FM 1230 AM Alamogordo Sports Radio.