Alamogordo High School Hosting Public Meeting 5:30 Tuesday
Image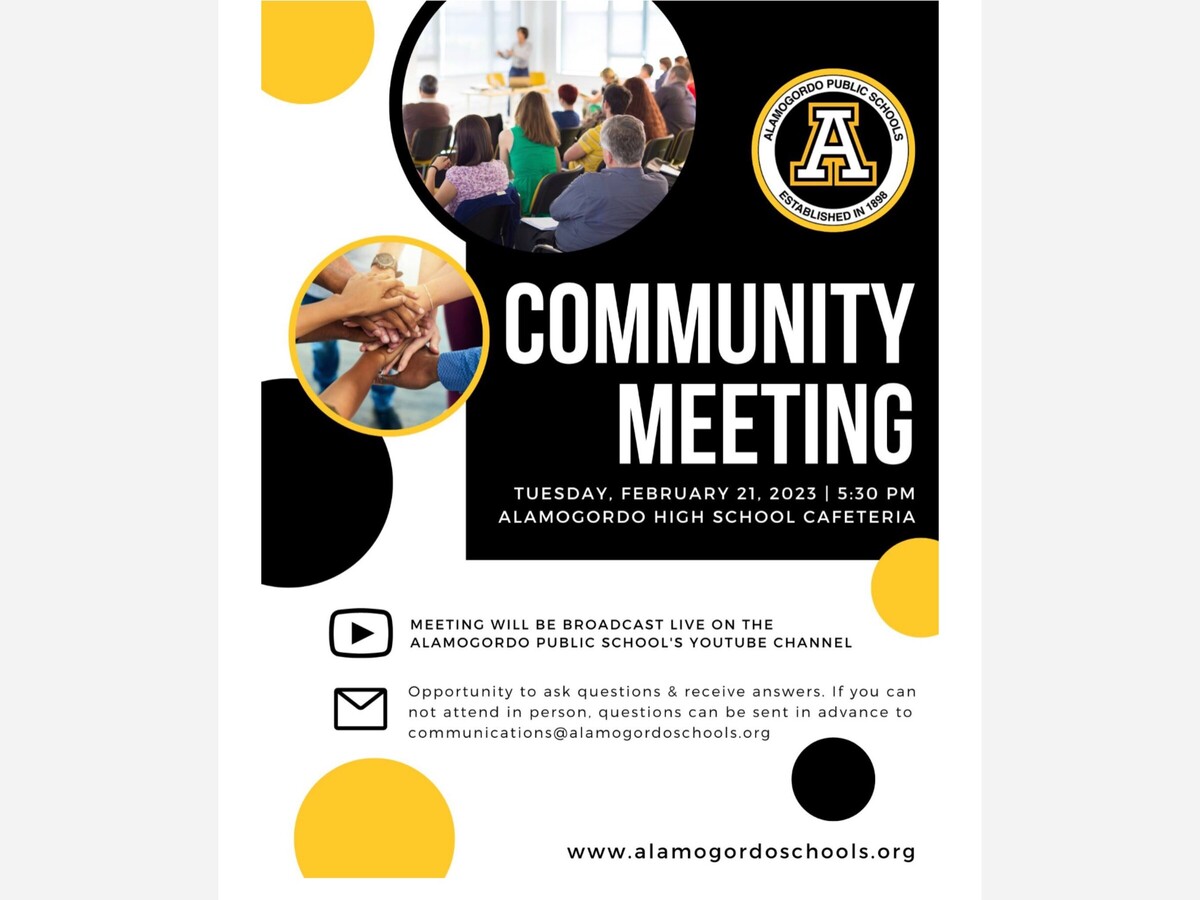 The Alamogordo Public School system is hosting a public question and answer session and forum at Alamogordo High School on Cuba Street at 5:30 pm Tuesday.
The event will also be live streamed on the Alamogordo Public Schools YouTube Channel.
The public is invited to come and participate but civil dialog is expected. No threats, harsh unsubstantiated comments or civil disobedience will be accepted. This is a public discussion and forum to discuss and answer questions on behalf of the  Alamogordo Public Schools and an example of civility is expected in support of the children.