Alamogordo Tigers Beat Gadsden, Tularosa Cinched District
Image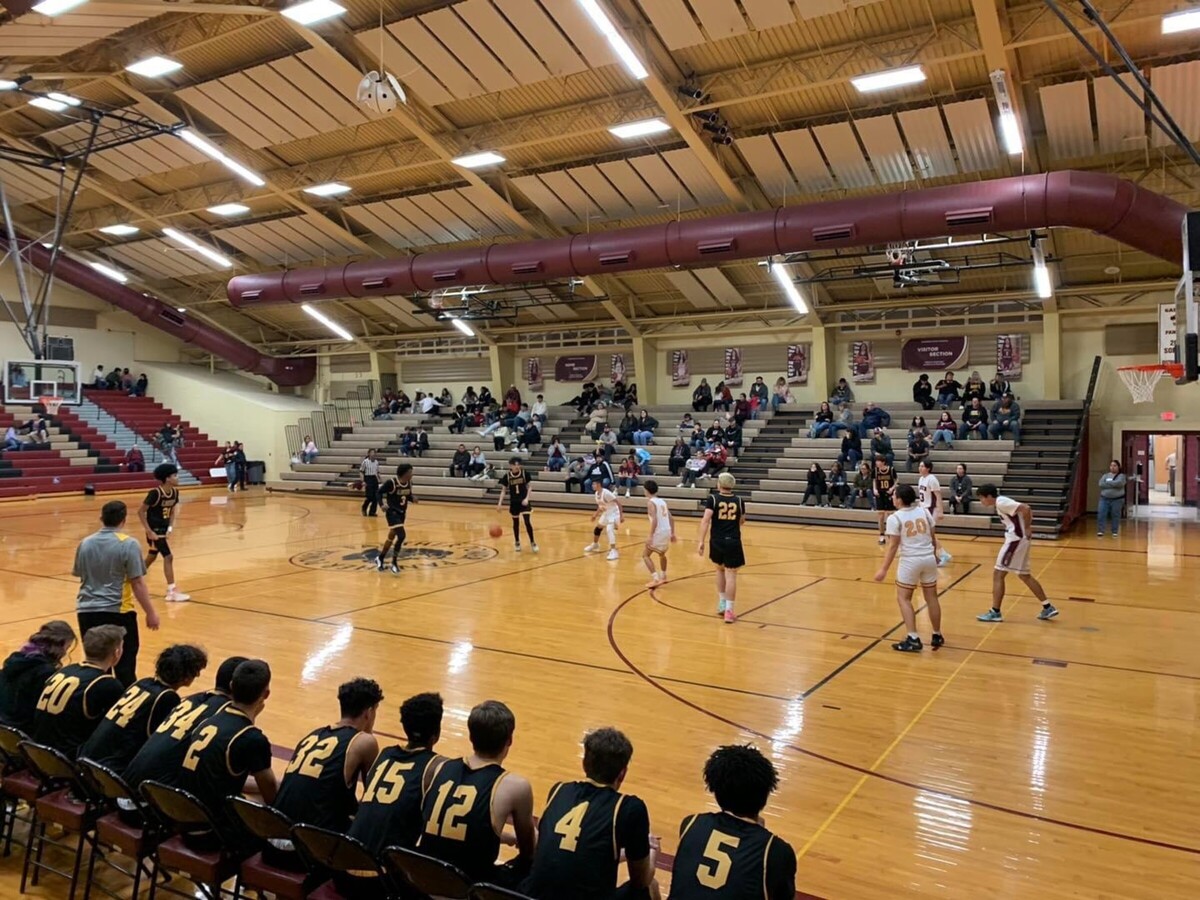 Alamogordo High School Boys Basketball final regular season game was at Gadsden Thursday night. The Alamogordo Tigers led Gadsden 27 to 8 after the first quarter.  Alamogordo led Gadsden 42 to 17 at halftime. Alamogordo led Gadsden 61 to 23 after the third quarter.  Alamogordo defeated Gadsden 73 to 31 in their regular season finale. Kai Bickham led the Tigers with 16 points, Damiran Smith had 13 and Davion Smith with 10. The Alamogordo High School Tiger Boys finished their regular season 11 wins and 12 losses. Their record in district was 5 wins and 5 losses. 
The Tularosa Boys defeated Cloudcroft 74 to 32. The Wildcats finished regular season at 16 wins and 9 losses, they are 8 wins and 0 losses in the district. Tularosa will host District the 3-2A Tournament Championship game next week  The Bears drop to 6 wins and 17 losses, 1 win and 6 losses in district. They will host Capitan on Saturday.
Saturday Tularosa defeated Lordsburg 53 to 51.  The Tularosa Wildcats clinched the  regular season District 3-2A Championship! Jalen Randall led the Wildcats with 14 points, Dillon Salazar had 11 and Estevan Barraza with 9.
The Wildcats improved  to 15 wins to 9 loss, 7 wins and 0 losses in district.
Girls Regional Basketball Action…
The Alamogordo High School Lady Tigers defeated Gadsden 53 to 37. Abby Vazquez led the Lady Tigers with 34 points.
The Lady Tigers finished their regular season 11 wins and 15 losses and ended 1 win and 9 losses in district.
Tularosa defeated Cloudcroft 52 to 20. The Lady Cats finishEd their regular season at 12 wins and 13 losses and are 3 wins and 5 losses in district. The Lady Bears finished regular season at 3 wins and 20 losses, and finished 0 wins and 8 losses in district.
Tularosa will host Cloudcroft in District 3-2A Tournament on Saturday.