Republican Candidate Solomon Peña Arrested in Conspiracy to Shoot State Legislators. Website Links to New Mexico Audit Force and Project Prometheus
Image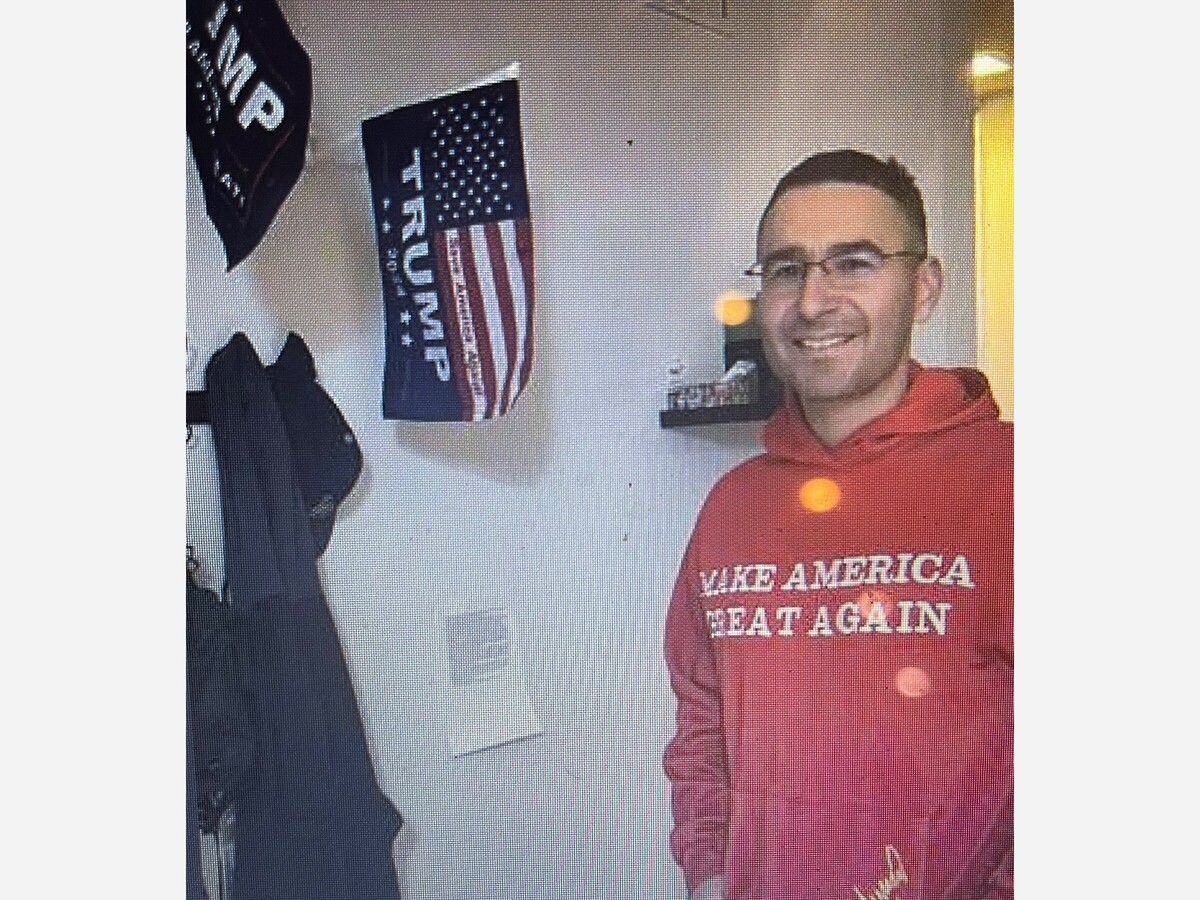 Former Republican Candidate Solomon Peña Arrested in Conspiracy to Shoot State Legislators. We in the Press Must be Diligent in Words We Use.
Police in Albuquerque on Monday announced the arrest of a failed candidate for state Legislature in a string of shootings at locations associated with high-profile Democratic leaders.
Otero County's District 51 New Mexico Representative, John Block wrote and published a story on his right-wing extremist propaganda blog on January 6th, with a tone on insinuation, not becoming of a seated State House Member: "In a strange turn of events in Albuquerque, multiple metro-area lawmakers and local officials' homes and places of business were shot up in drive-by shootings. The shootings mysteriously didn't hit a single person, which has raised questions." 
Serious questions by whom? What serious questions? Of course, Mr. Block leaves the insinuation hanging.
Facts in the case released by the Albuquerque Police Department on Monday: The Albuquerque Police Department is announcing the arrest of a failed candidate for state Legislature in a string of shootings at locations associated with high-profile Democratic leaders. 
Republican Solomon Peña is accused of conspiring with and paying four men to carry out four shootings at the homes of two Bernalillo County commissioners and two state legislators.
Two other shootings previously believed to be linked to the case so far have not been connected to the suspect, police said at a news conference early Monday evening.
On Jan. 9 police announced the arrest of another suspect in the case and said they took possession of a firearm possibly used in one of the shootings.
But on Monday, Albuquerque Police Chief Harold Medina described Peña as the initiator of the shootings.
"It is believed that he is the mastermind behind this," he said at Monday's news conference.
The politicians who were apparently targeted included outgoing Bernalillo County Commissioner Debbie O'Malley, Commissioner Adriann Barboa, and two legislators. Sen. Linda Lopez and newly appointed Sen. Antonio "Moe" Maestas were apparently targeted, although gunshots were heard near Maestas' office, not his home.
Peña was arrested by a SWAT team in the Albuquerque area Monday, the chief said. Ballistics evidence from one of the shootings connected the case to the suspect, Medina said.
One of those not connected to the arrest was a Jan. 5 report of shots fired outside the downtown law offices of newly appointed state Sen. Moe Maestas, police said.
The Albuquerque Journal describes the suspect as unsuccessful candidate for New Mexico House District 14, which represents the Albuquerque area's South Valley. The publication reported during his campaign last year that Peña has a criminal record. He served nearly seven years in prison for burglary, it said.
The shootings included a Dec. 4 incident when eight rounds were fired in the direction of Bernalillo County Commissioner Adriann Barboa's home in southeast Albuquerque, police said.
Also in early December, the home of incoming speaker of the state house, Rep. Javier Martinez, was believed to have been targeted in the same string of attacks. Police, however, did not describe the incident as among those connected to the arrest.
Other shootings originally tied to the attacks include a Dec. 10 incident at the former campaign office of Raúl Torrez, New Mexico's newly elected attorney general; a Dec. 11 incident that included more than a dozen gunshots that hit the home of former County Commissioner Debbie O'Malley; and a Jan. 3 report of eight shots fired in the direction of the home of New Mexico Sen. Linda Lopez.
Propaganda and the Press Could Be a Trigger:
Pena's campaign website is still up and shows photos of him at Trump rallies and stating that the November 2020 election was rigged and has links to reports by the debunked New Mexico Audit Force Report. 
New Mexico Audit Force is the organization tied to Erin Clements who has raised 100s of thousands of dollars and profited on his election conspiracy theory. Clements came under scrutiny after a video of canvassers interacting with an Otero County woman was forwarded to the New Mexico Secretary of State's Office, New Mexico Attorney General's Office and the Lt. Governor's Office.
The Secretary of State and New Mexico Attorney General's Offices issued a voter risk advisory because of it and the receipt of complaints.
New Mexico Representative John Block without proof insinuated in a blog post that "the shootings mysteriously didn't hit a single person, which has raised questions."
Indeed, questions are raised! With the arrest of Solomon Peña for the alleged masterminding of the shootings, the tone cast in the post by Mr. Block, the links by Pena on his website to New Mexico Audit Force and Erin Clements, and the connections to the extreme LaRouche PAC's "Project Prometheus" one can clearly see how radicalization can grab ahold and put targets on individuals who opinions differ and put them at risk. 
Propaganda is one thing; we must all remember words have power, and some people are more easily influenced by the propaganda of extremism, based on what they hear or read, and those incitements can at times trigger negative actions.  
Each of us with a following; rather Mr. Block or ourselves, must be diligent and selective in the words we use to inform and persuade,  to ensure we do NOT trigger an extremist on either side of the isle. 
Words have consequences!  But ultimately the individual, owns their actions.