Thursday High School Basketball Action Tigers Fall to Los Lunas on the Road
Image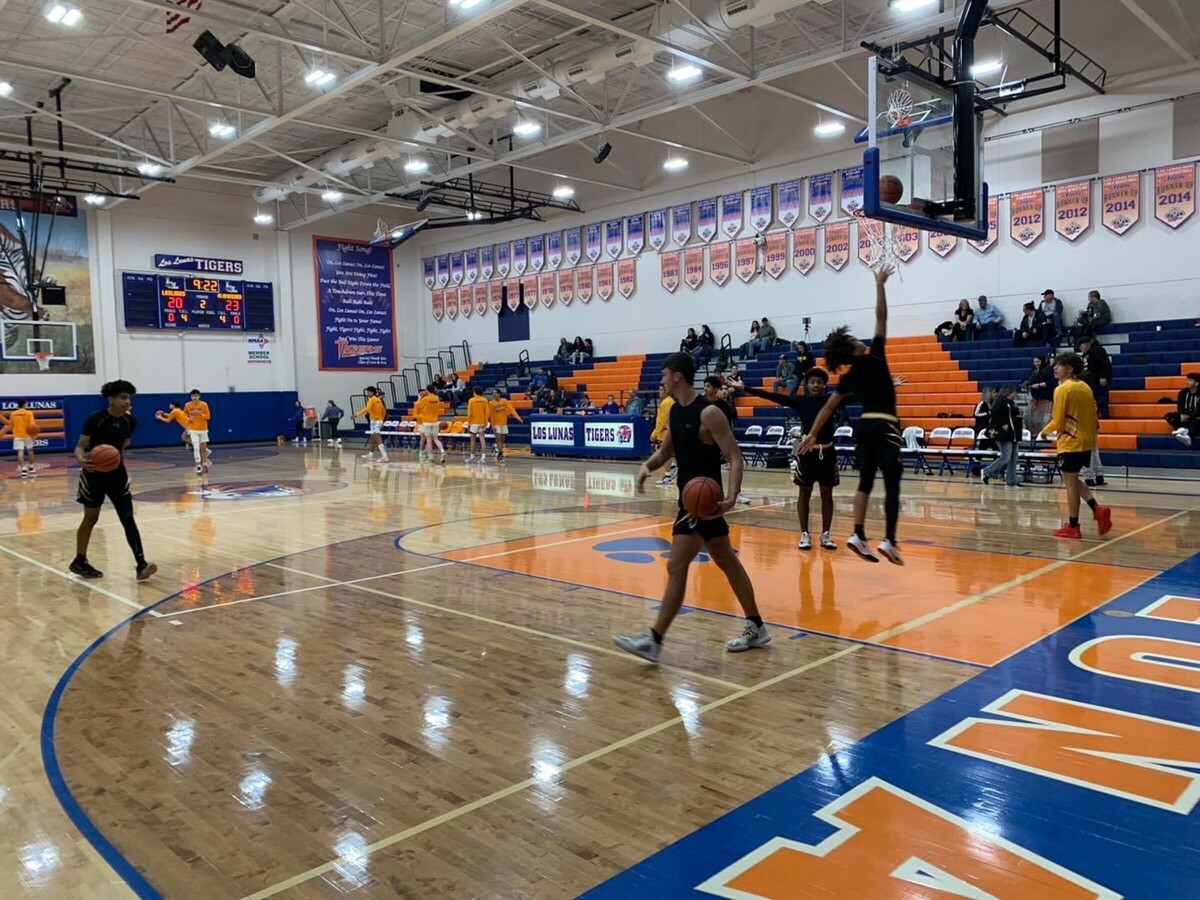 Boys and  Girls High School Basketball was in the air on Thursday with Las Lunas Boys defeating the Alamogordo High School Tiger Boys.  According to Alamogordo Sports 101.9 1220 AM the game began with Las Lunas in the lead 17 to 9 at the end of the first quarter at Los Lunas. Los Lunas les Alamogordo 26-21 at halftime in a low scoring quarter.  Los Lunas lead Alamogordo 44-31 after the third quarter. 
Los Lunas then defeated Alamogordo 56-41.  Jason Warren led Alamogordo with 12 points, Kai Bickham had 9 and Davion Smith with 8. The Alamogordo Tigers drop to a record 5-6 for the season to date. They next plays at Silver on Tuesday.
In other action Cliff defeated Cloudcroft Boys 59-28 at the Lordsburg Maverick Stampede. Isaiah Ortega led the Bears with 11 points. The Bears drop to a record of 3-6 and they next face either Silver or Colegio de Bachillieres at 3 PM Friday.
In Thursday night girls basketball action the Loving High School Girls defeated Cloudcroft 40-32 at the Jal Panther Invitational.  Kyla Aguilar led the Lady Bears with 12 points, Kylie Adams and Carly Kimble each had 6.  The Lady Bears drop to a record of 2-8 and they next play Jal at 5:30 PM Friday.
KALH radio, the voice of the Wildcats reports victory for the girls team. Tularosa High School Lady Wildcats defeated Hot Springs High School 50-38. Aaralyn Stephens led the Lady Cats with 19 points, Megan Hooten had 10 and Alysia Shuman with 8. the Lady Cats improve their record to 5-6 and next host Socorro on Saturday.
Brackets for the Lordsburg Boys Basketball tournament and the Jal Girls Basketball Tournament.  The tournament began Thursday when Cloudcroft Boys played Cliff and the  Cloudcroft Girls faced Loving with the results above.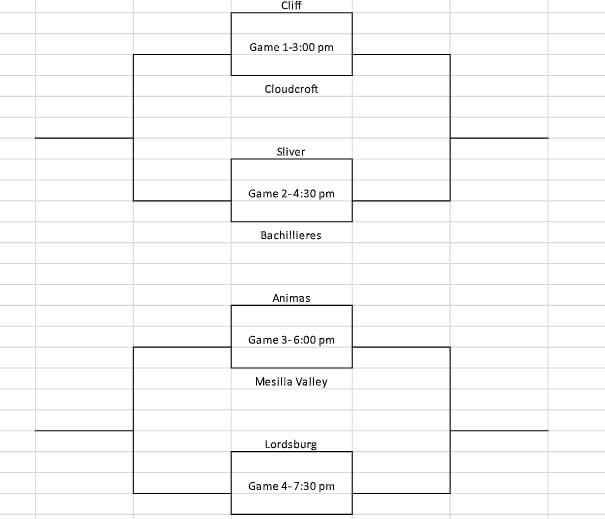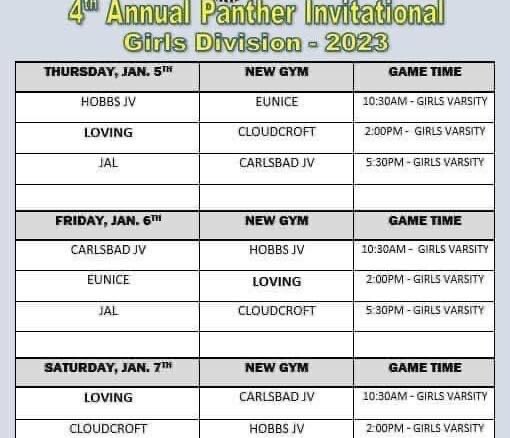 …and that's a wrap on Thursday's regional sports activities.