A Homeless Shelter & Resource Center is Opening in Alamogordo.
Image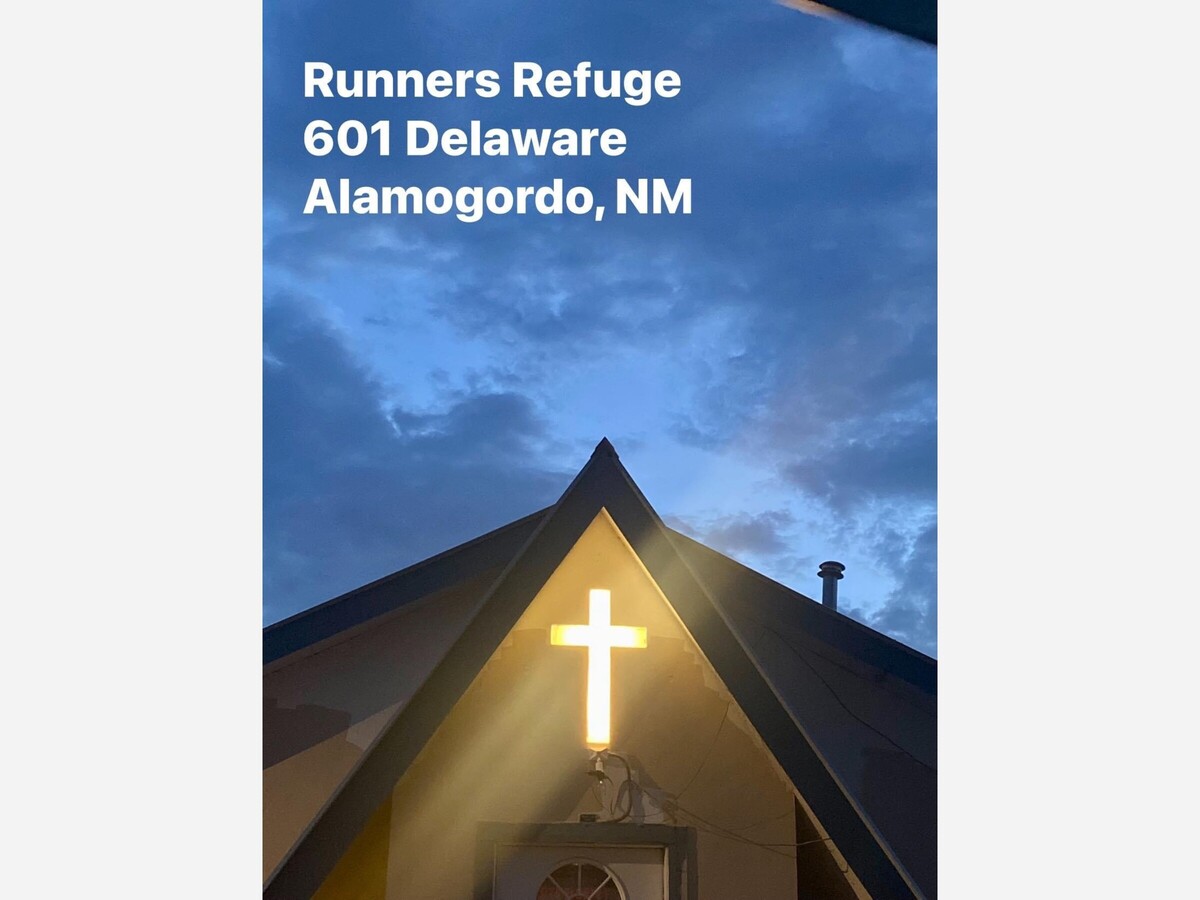 A new homeless shelter is opening in Alamogordo. Runners Refuge Homeless Resource Center and Emergency Night Shelter is located at 601 Delaware Ave, Alamogordo NM 88310
Under the direction, vision and leadership of Anthony Torres and his wife Sasha with Rich Hernandez and his wife Hope, executive pastors at Mountain View Church they are tackling some of the needs of addicted and the homeless in Alamogordo
Torres is a preacher as well as a father and husband. He's running the local Runner's Refuge, a Dallas-based charity that supplies freshly-cooked food to people in disasters or tragedies. He's living a life that he never dreamed possible when he was overdosing alone in a cold shower years before.
Filled with memories and lessons he wants to pass on, Torres penned an autobiography called "Letters to my People." The book contains 53 letters; some are short, others are a few pages long. But the book's purpose is to help people that were experiencing addictions like he was and is available locally and on Amazon.
The book, available on Amazon, is an autobiography, so Torres' religious epiphany plays a major part. But he wanted the book to be for anyone, regardless of their faith. He even scrapped a draft at one point because he felt it was too preachy.
Torres discovered his passion for preaching after a sustained period of hardship and drug use. Born in Las Cruces, he graduated from Oñate High School in 1999. Throughout his high school years, he drank. When he was 17, he started using cocaine. From ages 17 to 29, Torres described his life as having spiraled out of control.
Based upon his experiences and due to gaps in services locally for the homeless and the addicted; Torres has been on a mission to create community solutions.
Torres is looking to fill a vital need in Otero County: addressing the needs of area residents managing substance use disorder and homelessness. Torres vía Runners Refuge and in partnership with his staff are opening a shelter for the homeless. There are a few needs that need to be met and are asking the public for support.
Per a recent social media post by Hernandez they have immediate needs:
"1) Plumber to check our water heaters and sewage pipes.
2) Volunteers to help paint, clean up, general maintenance on the chapel.
3) On site facilitator to manage and operate the facility (housing and compensation open for negotiations)
4) Cooks for feeding a morning meal and a dinner meal
5) Blankets, sheets, twin beds (frame and mattress), pillows, towels, hygiene products, socks, underwear, etc
6) Monetary resources. Consider a monthly donation of even $25 a month (less than $1 a day) can go a long way in providing for the utilities to be paid, laundry detergent, toiletries, and food. All tax deductible.
7) Prayers and "church" support from all the congregations in Alamogordo. We are ALL THE CHURCH! All together we can provide for the less fortunate.
Please prayerfully consider helping in any way you can.
Thank you in advance for your hearts to serve and help your fellow humans in need!"
To call Mountain View Church and offer help call 575-437-4626.
Alamogordo is in need of more services and outreach to the homeless, addicted and at risk populations. This is one of several community partnerships addressing the need.
To learn more visit Runners Refuge Homeless Resource Center/ and Emergency Night Shelter is located at 601 Delaware Ave, Alamogordo NM 88310 or contact the ministries of Runners Refuge or Mountain View Church.
Runner's Refuge operates facilities as a compassionate ministry dedicated to reaching people in crisis with the love of Jesus Christ through biblical hospitality, prayer, and situational intervention. They do this by serving the homeless community, reaching families living in impoverished areas, and serving communities in crisis through long-term disaster recovery programs.