AlamogordoTownNews.com Officially Recognized America First Candidates Failed
Image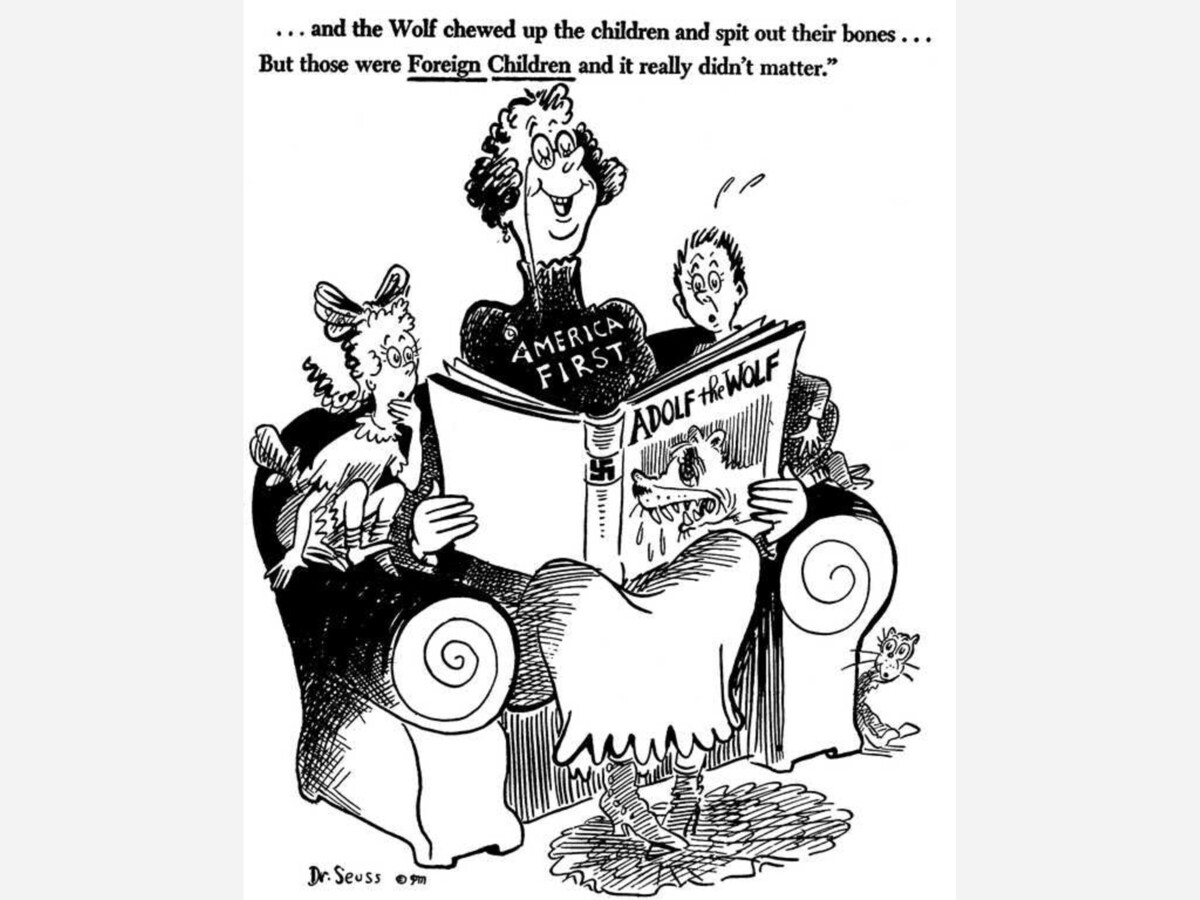 In races across the country, Americans rejected election deniers hoping to win office for the express purpose of overhauling the electoral process. Here's a closer look at the failure of the "America First" slate. However, that is most lost, except here in Otero County. The District 51 Representative to the New Mexico House claimed to be an America First Candidate.
What is America First?
This year, a group of far-right Republicans, who falsely claim that the 2020 race was stolen from Donald Trump, ran for secretary of state or other influential positions. They hoped that by winning seats in key battleground states, they'd be able to tilt future elections, including the 2024 race, when Trump is expected to make another bid for the White House.
According to reporting by Katie Couric…

"It doesn't really matter who's running for assembly or governor or anything else. It matters who is counting the vote for that election," Rachel Hamm, an America First candidate who ran unsuccessfully in California said at a forum hosted by the group.
State election officials were key to maintaining the integrity of the last presidential election, enduring intense pressure (oftentimes from within their own party, as was the case with Georgia Secretary of State Brad Raffensperger) to overturn the results of the race.
More than a dozen America First candidates ran in the primaries and a few were on ballots in November.
How did America First candidates do in the midterms?
In a word: poorly. Jim Marchant, an organizer of the slate who promised to "decertify" the 2020 Nevada result if elected, lost to Democrat Francisco Aguilar. Doug Mastriano, a state senator who led efforts to overturn election results in Pennsylvania, lost by a wide margin for governor. (In Pennsylvania, the governor appoints the secretary of state.) In Arizona, Mark Finchem, a state lawmaker who introduced a bill that would give the legislature power to reject election results, was defeated. The slate's candidates also lost in the key states of Michigan and New Mexico. Its only victor was Diego Morales, who won his race in solidly Republican Indiana.
"People are tired of chaos," Aguilar told the New York Times after his win over Marchant. "They want stability; they want normalcy; they want somebody's who's going to be an adult and make decisions that are fair, transparent, and in the best interests of all Nevadans."
The race for secretary of state is not typically one on the marquee, but the 2020 election propelled the office into the spotlight. America First's early momentum put Democrats on high alert, and the party far outspent conservatives in those races, according to the NYT.
Locally in Otero County, the District 51 State Representatives Seat was considered "not of significant consequence" by state and national Democratic leaders and election watchers. A leader of the New Mexico Democratic Party suggested, "given the recent strife and extreme antics of Otero County Politics, an America First Candidate win was expected. The District seat elects' power will be so limited, and his voice so isolated, most in Santa Fe are already aware of him from his previous stint up north and previously failed tactics. Otero County has a respected state Senator who will yield some power, but the district seat with the loss of Rachael Black, will be further diminished in respect and authority."
A leader of the America First movement who asked to remain anonymous claimed the "New Mexico America First Candidates we're not part of the original slate nor of the original focus, the focus was key positions that matter to vote counting and the election process. While it's nice someone jumped onboard, flew our banner and won, they weren't part of the key races that really mattered to the cause.  New Mexico was not viewed as strategic in any race except for the Secretary of State, it was not highest importance however since it's not a swing state and the power of the Democratic Party has a stronghold on the state. America First Candidates will have no impact there unless it was the Governor or Secretary of State thus our support for that office. A remote Representative is a nice win but not funded as strategic to the National movement or cause."
The last of "the important" America First races was was called this weekend in Nevada. 

A former state assemblyman, Jim Marchant opposed certification of Biden's win in Nevada. He was a member of Nevada's bogus alternative slate of presidential electors that sought to overturn Biden's victory in the state.
Democrat Cisco Aguilar defeated him to win the secretary of state race, Edison Research projected late on Saturday.
Marchant ran for the U.S. House of Representatives in 2020 but lost. He unsuccessfully sued to have that result overturned, basing his case on unsubstantiated claims of voter fraud.
Marchant is a member of the America First Secretary of State Coalition, a group supporting a slate of candidates supporting Trump's baseless claims about the 2020 election.
In Nevada, the secretary of state does not have the power to certify results but can set and enforce election rules.
Candidates supported by the coalition have advocated former President Donald Trump's baseless claims that the 2020 election was stolen. The coalition has endorsed over a dozen candidates for state secretary of state, as well as Pennsylvania gubernatorial candidate Doug Mastriano. The coalition is financially supported by the affiliated Conservatives for Election Integrity PAC (CFEI PAC).
The existence of the coalition was first disclosed by Marchant during a conversation on Steve Bannon's podcast, War Room. Marchant has been described as the leading organizer of the coalition.
The coalition reportedly formed following a meeting in May 2021 involving Marchant, QAnon conspiracy theorist Wayne Willott, and other conservative activists and fundraisers. Mike Lindell, founder and CEO of My Pillow, Inc., is reportedly a backer of the coalition.
Initial candidates supported by the coalition include Mark Finchem (Arizona), Kristina Karamo (Michigan), and Jody Hice (Georgia), each of whom have been endorsed by former President Donald Trump. 
Locally, Audrey Trujillo, the candidate for New Mexico Secretary of State, which lost, was the only "officially recognized or slated" candidate by the America First organization and the only candidate to get direct financial support officially from the affiliated PAC. 
Audrey Trujillo, the Republican candidate for New Mexico Secretary of State, appeared on Steve Bannon's podcast in June to explain why she's convinced former President Donald Trump won the 2020 election.
"Somebody asked me, 'How do you know Trump won New Mexico?' and I'm like, 'We didn't see Biden signs anywhere,' " Trujillo told Bannon, podcast host and former Trump adviser.
"We saw Trump signs," Trujillo said. "We saw huge convoys. We had so many people that were so excited to see Trump continue in his presidency."
Trujillo haddock embraced a wide range of conspiracy theories, including that President Joe Biden has been replaced by a clone and that school shootings are carried out by a shadowy "deep state" in order to push gun control on the American public. Last year, her social media account shared an antisemitic meme insinuating a Jewish conspiracy to push COVID-19 vaccines on the public. She told the Albuquerque Journal her account was hacked before switching gears and claiming she may have shared the image but didn't have any "racist intent."
She's also a regular guest on the conspiracy podcast "Spoken Words in New Mexico," telling host Jordilynn Ortiz in August that legalized abortion is a plot against Black and Hispanic communities.
Even with the platform of conspiracy she garnered a majority of the Republican vote with some crossover winning 42.7% of the vote but was defeated by Maggie Toulouse Oliver with 54.5% of the vote.
History of the America First Movement 
The America First Committee (AFC), which was founded in 1940, opposed any U.S. involvement in World War II, and was harshly critical of the Roosevelt administration, which it accused of pressing the U.S. toward war. At its peak, it had 800,000 members across the country, included socialists, conservatives, and some of the most prominent Americans from some of the most prominent families. There was future President Ford; Sargent Shriver, who'd go on to lead the Peace Corps; and Potter Stewart, the future U.S. Supreme Court justice. It was funded by the families who owned Sears-Roebuck and the Chicago Tribune, but also counted among its ranks prominent anti-Semites of the day.
"It had to remove from its executive committee not only the notoriously anti-Semitic Henry Ford but also Avery Brundage, the former chairman of the U.S. Olympic Committee who had prevented two Jewish runners from the American track team in Berlin in 1936 from running in the finals of the 4x100 relay," Susan Dunn, the historian, wrote on CNN last April.
But charges of anti-Semitism persisted, and were compounded with perhaps one of the most infamous speeches given by one of AFC's most famous spokesmen, Charles Lindbergh. In a speech in Des Moines, Iowa, on September 11, 1941, Lindbergh expressed sympathy for the persecution Jews faced in Germany, but suggested Jews were advocating the U.S. to enter a war that was not in the national interest.
"Instead of agitating for war, the Jewish groups in this country should be opposing it in every possible way for they will be among the first to feel its consequences," Lindbergh said. "Tolerance is a virtue that depends upon peace and strength. History shows that it cannot survive war and devastations. A few far-sighted Jewish people realize this and stand opposed to intervention. But the majority still do not.
"Their greatest danger to this country lies in their large ownership and influence in our motion pictures, our press, our radio and our government."
He insisted he was not "attacking either the Jewish or the British people," but "I am saying that the leaders of both the British and the Jewish races, for reasons which are as understandable from their viewpoint as they are inadvisable from ours, for reasons which are not American, wish to involve us in the war."
The speech was labeled as anti-Semitic. Dorothy Thompson, a columnist for the New York Herald Tribune, who had reported from Europe, wrote: "I am absolutely certain that Lindbergh is pro-Nazi. I am absolutely certain that Lindbergh foresees a new party along Nazi lines." Those sentiments were echoed widely.
Three months after Lindbergh's speech, on December 7, the Japanese attacked Pearl Harbor, prompting the U.S. to enter World War II. Three days later, the AFC disbanded.
But echoes of "America first" have persisted in the years and decades since. Most recently it was employed by Pat Buchanan, who used it as the slogan for his presidential run in 2000 on a Reform Party ticket. Buchanan, who has labeled World War II an "unnecessary war," had also campaigned against free trade. Indeed, Trump, who sought the Reform Party nomination at the time, called Buchanan "a Hitler lover.
The question for Mr Block, Audrey Trujillo and others running on the America First platform, are you aware of the history and roots of the America First Movement? Adoption of that phrase or movements intentions puts a major responsibility upon you to lift it to supersede its past. 


Sources: Katie Couric,  the New York Times, Wikipedia, NPR, 2nd Life Media


More News from Alamogordo