AlamogordoTownNews.com: Governor Appoints Stephanie DuBois to the Otero County Commission Frankie J. Aragon to the Union County Commission
Image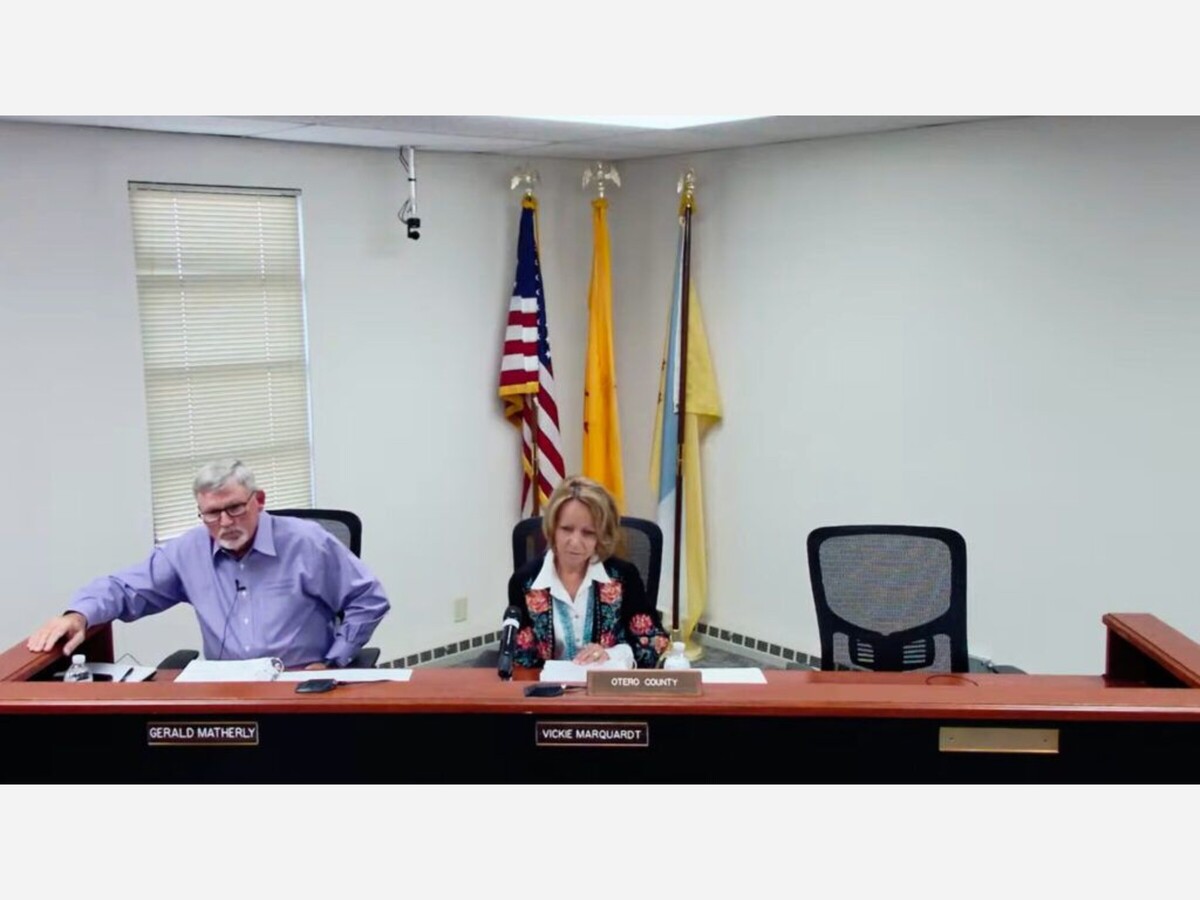 Facts:
New Mexico Governor Michelle Lujan Grisham on Wednesday officially announced two appointments to county commissions:
Stephanie DuBois to the Otero County Commission
Frankie J. Aragon to the Union County Commission
DuBois is a small business owner in Tularosa, where she has lived for 31 years. She attended classes in public speaking and interpersonal communications at Eastern New Mexico University and is the Democratic Candidate in the general election for the replacement of Otero County Commissioner Couy Griffin. Amy Barela is the Republican front runner for the position in conservative Otero County that is a Republican stronghold. 
Frankie J Aragon previously served as the county assessor for Union County and served in the New Mexico National Guard for over two decades.
He holds a bachelor's degree from Oklahoma Panhandle State University. Aragon fills a vacancy created by the death of former Commissioner Craig Hall.
The Alamogordo Daily News and the propaganda pages operated by a candidate for District seat 51 erroneously reported last week that the Governor had made the appointment. The Alamogordo Daily News updated their story in correction, the other source did not. 
AlamogordoTownNews.com was late to report the story until verification from the governors' office who then said, "paperwork and vetting was ongoing and an announcement may be made soon."  Thus, the story we ran was of a potential appointment, was fact based and ran the response from both parties, Republican and Democrat of the potential appointment.
Link to prior story of potentially pending appointment
Governor Weighing Option of Appointment of Stephanie Dubois
As such, the official announcement was made today of the appointment of 2 commissioners by the Governor: Stephanie DuBois to the Otero County Commission and Frankie J. Aragon to the Union County Commission.
AlamogordoTownNews.com reached out to Ms. Barela and Ms. Dubious when Governor Michelle Lujan Grisham was vetting Ms. Dubois, and both responded. Ms. Dubious was "surprised and shocked but happy to be considered."
Ms. Barela was graceful in her response saying, "I congratulate Ms. Dubious on her potential appointment." 
The local Republican Party leadership was less graceful in its response via a release that attacked Ms. Dubois. The alternative news source operated by the candidate for District 51 created a "hit piece" against Ms. Dubois rather than editorialize its displeasure with the process and appointment this late in the election cycle.
In an interesting turn of events in relation to communication from the Otero County Republican Party, County Chairman Joshua Beasley announced the local party will be phasing out their Facebook page and directing communications through www.rpocnm.com.
Commentary:
Rather one agrees with the process of appointment or not, or supports Ms. Dubois or not, the appointment has been made. For the good of the county we should all wish her success in her new role. We would wish the success of any individual that is appointed or elected to represent the people of Otero County. The success of our elected leadership is a direct reflection on the successes of our community. 
Based on polling and voter turnout, it appears Ms. Dubois will have an uphill battle to keep the position unless she can rally a huge turnout of Democrats, Independents and convince a percentage of Republicans to swing their vote her direction.
Republicans are outnumbering Democrats and Independents in showing up to the polls via early voting.  As of the 18th of October, the numbers released of those that have voted to date show 1266 votes cast county wide; with 442 votes cast by Democrats, 695 by Republicans and 121 by Independents with Libertarians having turned in 8 ballots.
The next regularly scheduled Otero County Commission meeting is November 14th unless a special meeting is scheduled prior.

More News from Alamogordo