AlamogordoTownNews.com City Commissioner Melton "Does Not See the Point in a City of Alamogordo Code of Conduct for Commissioners."
Image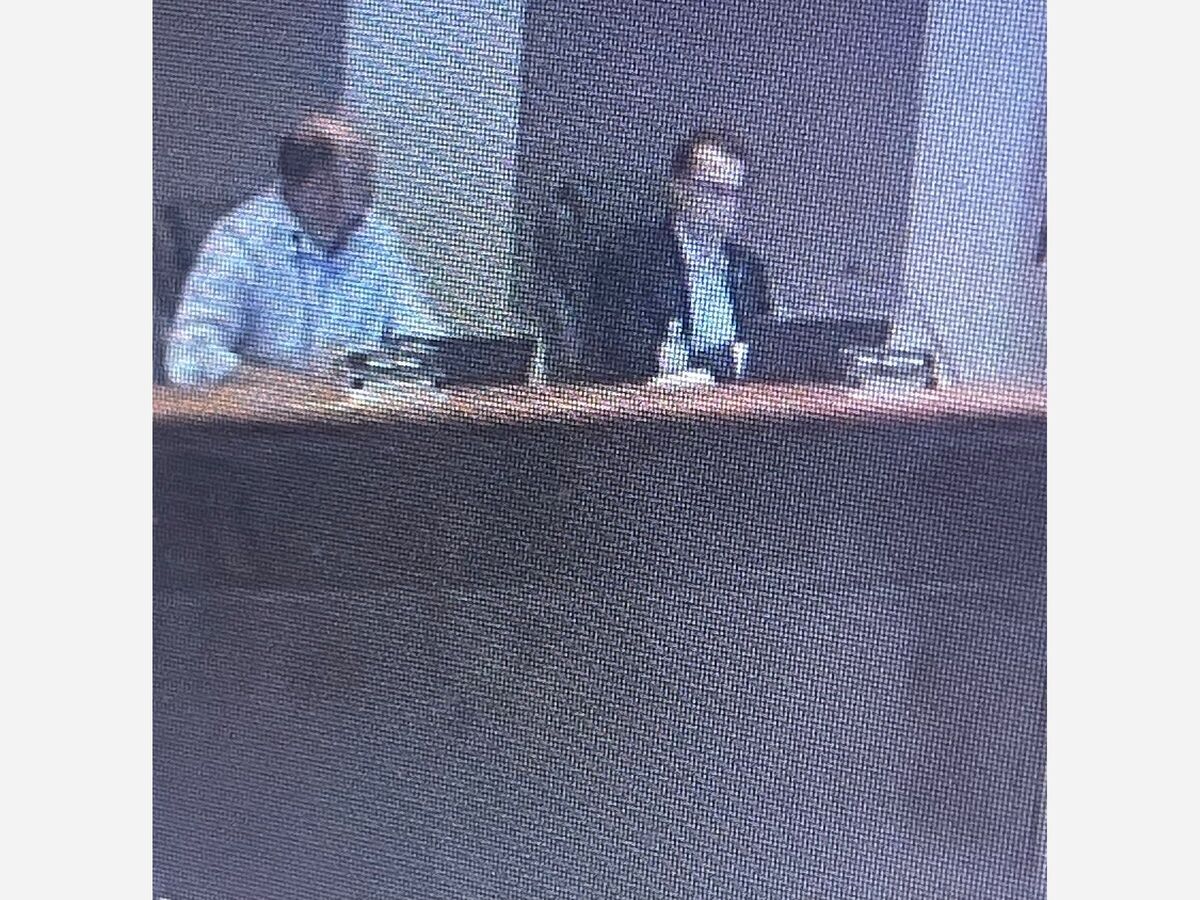 Alamogordo City Commission met in regular session 9/27/2022 with a pretty standard commission agenda. There were two issues on the agenda that led to a good deal of dialog and there was one topic that included public comment from 3 citizens.
The commission agenda included...
RESENTATIONS
1. Honor Flight Mission presentation. (Scott Fredrick, US Veterans MC NM State Chapter Treasurer)
Agenda Report
Agenda request Honor Flight
2. Alamogordo Public School behind the scenes presentation. (Chuck Andreas, Citizen)
Agenda Report
Andreas agenda request form
City PPTX Presentation
PUBLIC COMMENT
CITY MANAGER'S REPORT
REMARKS AND INQUIRIES BY THE CITY COMMISSION
CONSENT AGENDA
3. Approve the minutes for the September 13, 2022, Regular meeting. (Rachel Hughs, City Clerk)
Agenda Report
9-13-2022 Minutes
4. Consider, and act upon, the award of RFQ 2022-07 Professional Services for Development of Master Plan for Community Services to Consensus Planning, Inc. (Veronica Ortega, Community Services Director)
Agenda Report
Copy of composite score sheet RFQ 2022-07
5. Consider, and act upon, approval of Resolution No. 2022-42 requesting approval for the establishment of a new special revenue fund for the Cannabis Regulation Act funds totaling an estimated $204,000. (Evelyn Huff, Finance Director) (Roll Call Vote Required)
Agenda
Resolution Fund 2022-42
6. Consider, and act upon, Resolution 2022-44 requesting written approval from the Local Government Division of the Department of Finance and Administration, State of NM for the revised budget numbers computed as of September 27,2022. (Evelyn Huff, Finance Director) (Roll Call Vote Required)
Agenda Report
RES 2022-44 09272022
#3 Budget Resolution 2022-44 September 27, 2022
7. Consider, and act upon, adoption and final publication of Ordinance 1658 Case Z-2022-0003(A), a map amendment to change the zoning of two parcels located south of Airport Rd. and west of Business Center Blvd. better known as Parcel Numbers 01N4052098330195 and 01N4052098462198 from R-1 Single Family Dwelling to M-2 Industrial Dwelling. (Stella Rael, City Planner) (Roll Call Vote Required)
Agenda Report
CC Slide Show-Z-2022-0003(A)
Ord. 1658-Z-2022-0003(A)-ANDERSON
8. Consider, and act upon, the intergovernmental agreement between Otero County and the City of Alamogordo Police Department for the City to receive $150,000 annually to provide services from the Alamogordo Police Department Mobile Crisis Response Team to all of Otero County. (Richard Denton, Chief of Police and Jeannette Borunda, Mobile Crisis Response Team Clinical Director)
Agenda Report
MCRT_Agreement - County Signed Copy
ITEMS REMOVED FROM CONSENT AGENDA
NEW BUSINESS
9. Consider, and act upon, Resolution 2022-43 naming the commission chambers the Donald E. Carroll Commission Chambers. (Commission) (Roll Call Vote Required)
Agenda Report
Resolution 2022-43 Donald E. Carroll Commission Chambers
10. Consider, and act upon, award of Public Works Bid No. 2022-006, to La Luz Dirt & Paving, LLC related to the FY21 Street Maintenance Program - Ridgecrest Drive project in an amount not to exceed $384,519.19, including NMGRT. (Bob Johnson, Engineering Manager)
Agenda Report
FY21 SMP Ridgecrest Drive Recommendation Letter
11. Consider, and act upon, first publication of Ordinance 1660, amending Chapter 5 of the Alamogordo Code of Ordinances concerning Alcoholic Beverages. (Rachel Hughs, City Clerk) (Roll Call Vote Required)
Agenda Report
Ordinance 1660 Amending Chapter 5 concerning Alcoholic Beverages
12. Consider, and act upon, first publication of Ordinance 1659, amending chapter 2 of the Alamogordo Code of Ordinances, by adding 02-050 "City Commission Use of Social Media". (Brian Cesar, City Manager) (Roll Call Vote Required).
Agenda Report
ORDINANCE NO. 1659 Commission Social Media
13. Discuss possible new ordinance on the Code of Conducted for Elected and Appointed Officials. (Brian Cesar, City Manager).
Agenda Report
Code of Conduct
ADJOURNMENT
The commission item 11 was a very pro-business commission item and streamlined the process around events and liquor sales. The changes to the ordinance passed with a 7 to 0 vote as a pro-business vote.
Item 12 on the agenda was to consider, and act upon, first publication of Ordinance 1659, amending chapter 2 of the Alamogordo Code of Ordinances, by adding 02-050 "City Commission Use of Social Media." 
This issue had to do with mandating that city commissioners use official channels for communications with constituents for better tracking and compliance with public open records requests. 
The issue has caused issues and lawsuits for many years. The idea of the ordinance is to force the city commissioners to use the official social media accounts and platforms when conducting "official city business and when acting as a commissioner." 
Mr. Melton stated that "before we move on, one clarifying question, the line between city business and personal business is really for number 5, here is when you act as a commissioner and reply back?" He asked for clarification from the city attorney. The city attorney suggested that they clarify to "refer the business to the city channels via the official city email or official city social media platforms."  The item was tabled pending the outcome of the next agenda item the code of conduct.
Mayor Payne made comments and seemed to be pushing for a city code of conduct though one prior existed and was used against her when she was a Commissioner several years ago. 
She seemed to endorse this pass at a city code of conduct; as it creates an outside panel, with the chairman from the judiciary to evaluate code of conduct violations or complaints.
Appointed Commissioner Melton appeared hostile to the concept of a city code of conduct with a statement of "I do not see the point of a code of conduct."
Alamogordo is one of few cities within New Mexico that does not have a city code of conduct for its commissioners and appointed officials.
The reason the item is on the agenda for discussion and ultimate staff recommendation of an ordinance is due to the trouble the commission has been in, in the past with complaints and lawsuits.
The Municipal League's legal counsel strongly recommended creating a code of conduct for the city to bring it into alignment with most other cities and to better protect it from lawsuits.
Three members of the public spoke on the proposal of a city code of conduct. Ronda Merrick spoke and suggested that this one have teeth and not be a mockery as the last one was. She spoke with a queens' crown on and made a point, "to create a policy that straightens the crown of each other without tilting it crooked." A very valid point indeed. 
Rich Merrick who in prior administrations had filed an ethics complaint with the city stated he believed this pass of a code of conduct was "well thought out and having an ethics panel was a great idea." He suggested amending the code to allow an appointed citizen from each commissioner's district to set on the panel to bring "further transparency and citizen involvement into the process." A very well thought out addition to the discussion that should be considered.
Kathy Ramsey, a novice to Alamogordo politics, but an independent that has a long history of civic engagement was the 3rd individual to speak and she reminded the panel that 'public service is of public interest" and that "when you create a culture of ethics it requires a foundation and there should be continuing education and an introduction to a code of ethics for all commissioners." She spoke well of the proposed discussion and potential ordinance and suggested "it was a strong proposal and helps speak to appearance and perceptions of ethical behaviors and would provide good guidance to seated commissioners."
The commissioners had good dialog about tweaks to the proposed ordinance with Brian Ceasar the City Manager and dialog around appointment of the panel. Mr. Ceasar explained the city manager would appoint a representative of the 12th District Judiciary or retired 12th Circuit Judiciary to chair the panel thus giving it teeth but without bias.
Mr. Melton, of course objected to the ordinance, stating he felt comfortable with state statutes. Interesting, given historically he and his partner constantly push "to take power back from the state and bring it back to the local level."  
One should wonder what Mr. Melton and others fear from having a code of conduct in the city charter? Why object to bringing the city charter up to date with most other major municipalities within the State of New Mexico?
If the Municipal League felt comfortable with the city NOT having a code of conduct it would not have recommended that Alamogordo, follow the lead of other major cities.  
The Municiple League suggested that the code adds an additional layer to resolve potential litigation at the local level, verses state involvement or involvement of the judiciary.
The discussion ended with Mayor Payne appearing to support the code of conduct but with city staff bringing back more information. The code of conduct and the social media policy will be on the next commission agenda in the form of an ordinance for consideration. 
Public comment is encouraged in support of a code of conduct and to ensure Alamogordo puts a code of conduct into place, and that the code of conduct is consistent with other municipalities within New Mexico. 

The link to the proposal as a code of conduct is
https://alamogordonm.civicclerk.com/Web/UserControls/pdf/web/DocPDFWrap…
Replies
I was out of town during this meeting Item 2, what was this about and why?
The New Mexico municipal league has encouraged all cities to put a code of conduct for elected officials into place. The state ethics commission also encouraged as they don't have the staff or bandwidth to handle a large amount of local ethic's complaints and investigations with the depth needed. The proposal led my staff and the mayor is a good one and has judiciary members reviewing complaints. Mr Melton felt the state system was enough which is ironic since he and his partner screech at state government over reach.