AlamogordoTownNews.com Report a Pothole Alamogordo
Image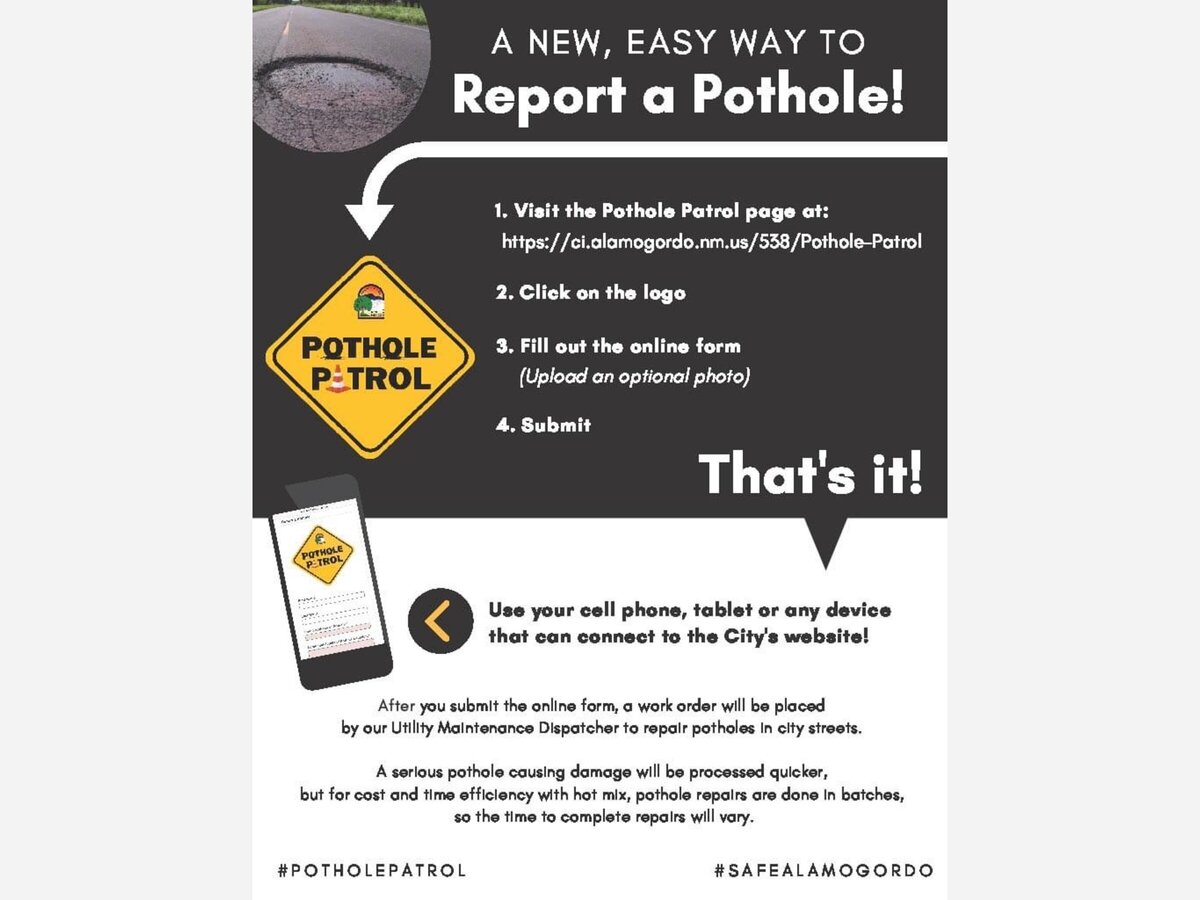 Do you have a pothole on your street or one you try to avoid on your way to work or school?
Alamogordo has a new and easy way to report potholes 24/7 from your phone, tablet or any device that can access the City of Alamogordo's website.
You can even include a photo of the pothole, just click this link to learn more or report a pothole today!