AlamogordoTownNews.com Save the Date Honor Our Hero's
Image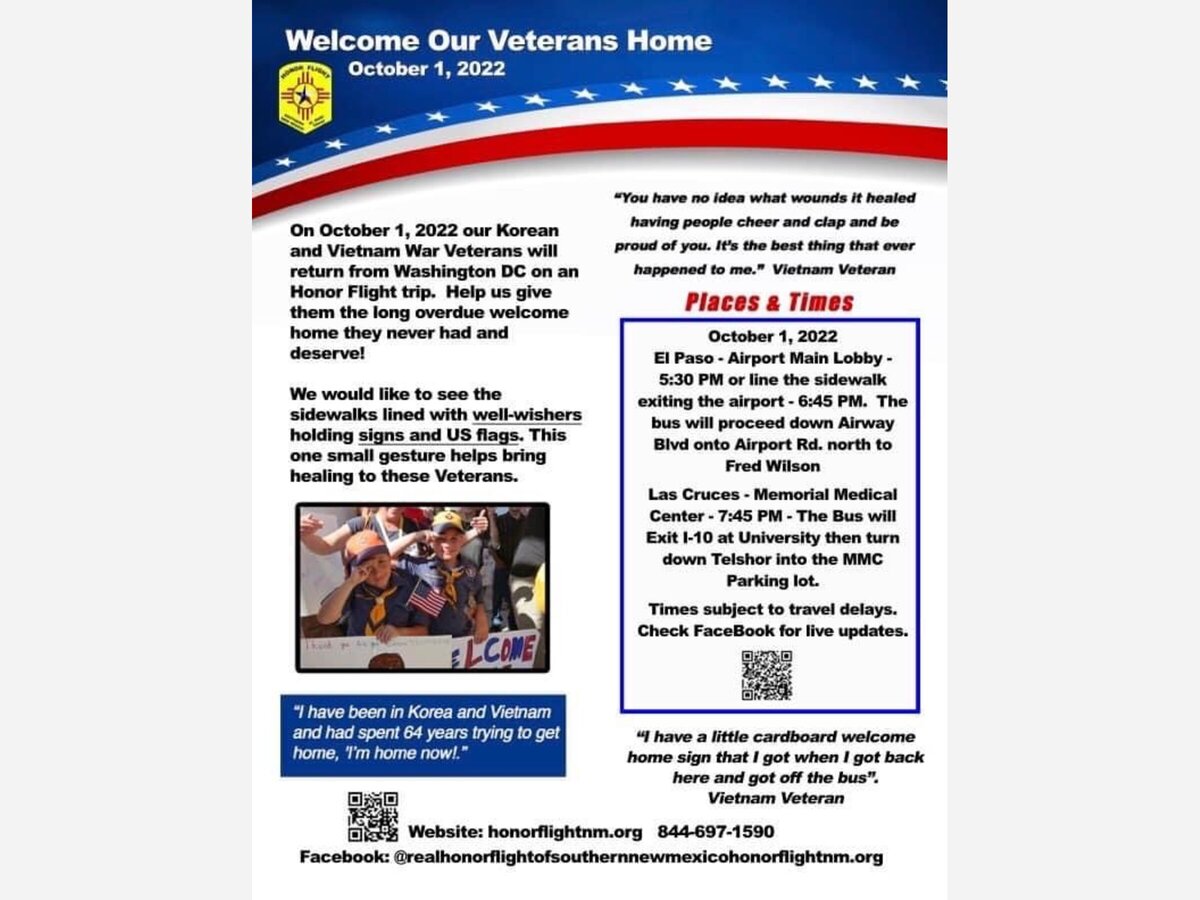 Honor flights have got the ok to resume. US Veterans MC NM State chapter here in Alamogordo has sponsored three local Veterans (two of which are on this flight) leaving 29 Sept and returning to El Paso airport at 1730 hrs (530 pm) on 1 October 2022.
We will have more details within the next week, but we are looking to get as many people as possible to attend the "Heroes Welcome" at the airport or to lines streets here in Alamo with signs and flags.
Vietnam Vets had a vastly different experience when they came home from war than most of us younger Veterans did. Honor Flight is a way to provide them with the Welcome every person deserves when they come home from risking their lives in defense of their country.
Save the date and let's put partisans political fights aside and support the vets of Vietnam and Korea remembered via Honor Flights.