AlamogordoTownNews.com Join 100% Otero For Mural Unveiling
Image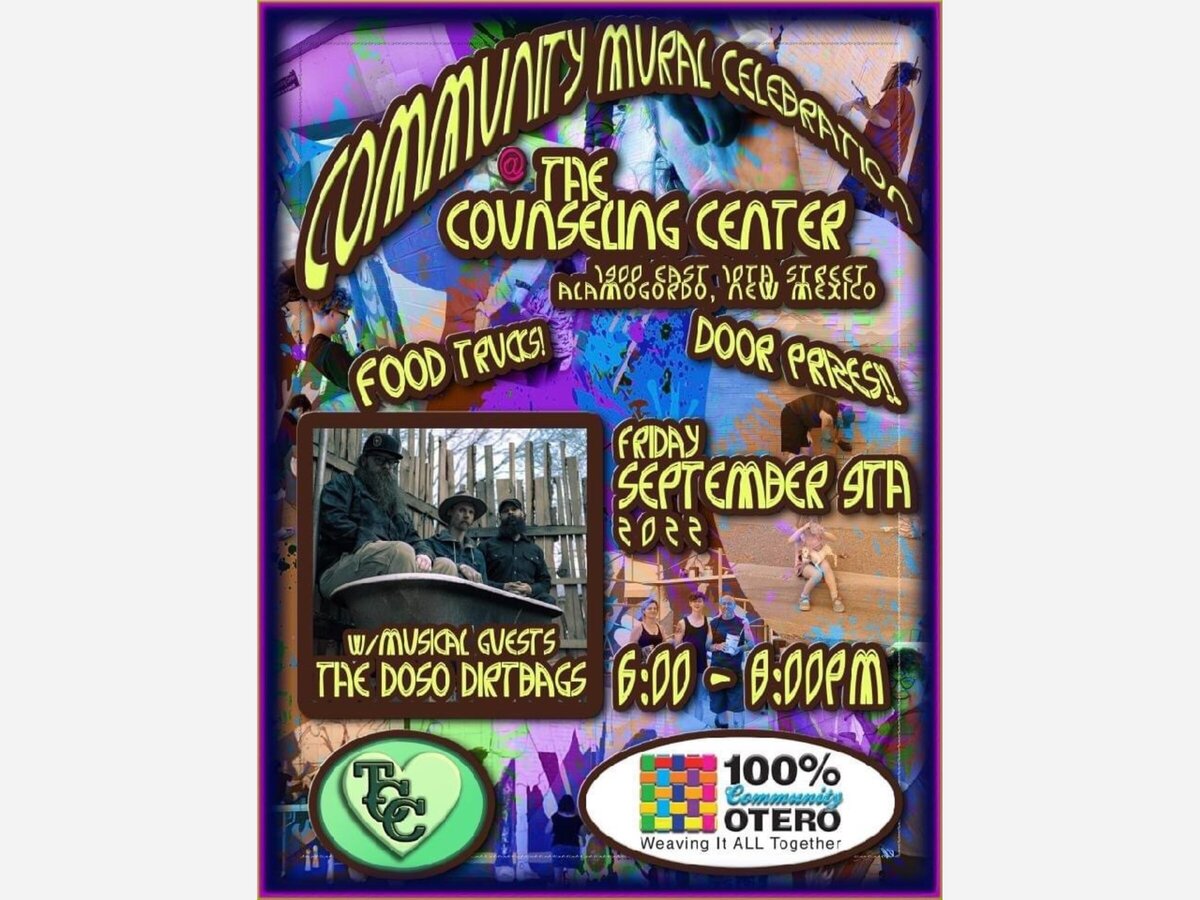 Join 100% Otero and The Counseling Center in celebrating the awesome new mural on the corner of their building! Friday, September 9th, 6-8 pm at 1900 10th Street.
The mission of The Counseling Center is to provide an array of quality behavioral, social & support services to families & youth in need of assistance dealing with life challenges. Their main services include behavioral health, substance abuse counseling, family support services, mental health services, and individual and group therapy. These services are offered on a sliding pay scale to ensure access by all. 
They are partnering with 100% Otero on a mission of community services and positive measurable results. 
100% Otero's mission is to ensure that 100% of county residents have access to the ten vital services for surviving and thriving. Theyare committed to promoting a culture of caring to heal and help our Otero neighbors. They are working to strengthen systems of care to prevent adverse childhood experiences, social adversity and vulnerability to public health crises and economic disruptions.
100% Otero is committed to ensuring that the 10 services shown to empower children, students and families are accessible to all.
5 SERVICES FOR SURVIVING:
Medical and dental care
Behavioral health care
Housing security programs
Food security programs
Transportation to vital services
5 SERVICES FOR THRIVING:
Parent supports
Early childhood education
Community schools
Youth mentor programs
Job training
The mural project and open house at the Counseling Center is one of many partnerships and community activities moving the mission forward.
To learn more visit: