AlamogordoTownNews.com Otero Arts Presents 23 Local Artists
Image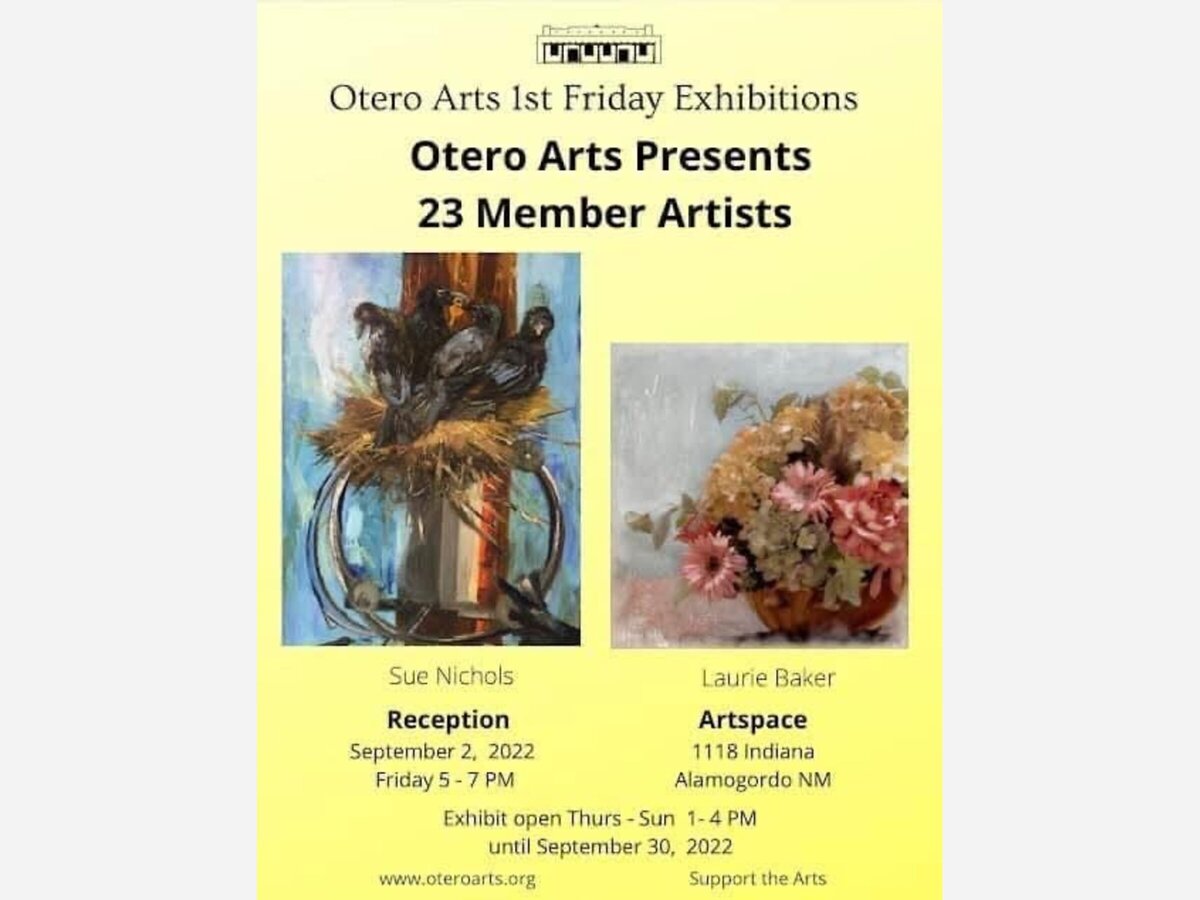 New show at Otero ArtSpace at 1118 Indiana Avenue for the members show! 5 pm to 7 pm  Friday 9-22 Grand Opening Reception and Thursdays thru Sundays 1 to 4 during September. 
OPENING SEPTEMBER 2
The Members Show is the first large group show in our First Friday Monthly Exhibitions. The artists' work will include fine arts and crafts that range from painting, photography, ceramics, weaving, and sculpture to woodworking and digital art.
Many of the artists in the exhibit have been recognized for their artistic achievement and several have received awards in National exhibitions. The variety of subject matter and materials of the artwork provides an enjoyable experience for the viewer.