AlamogordoTownNews.com Otero County Area Gets State & Federal Infrastructure & Military Grants
Image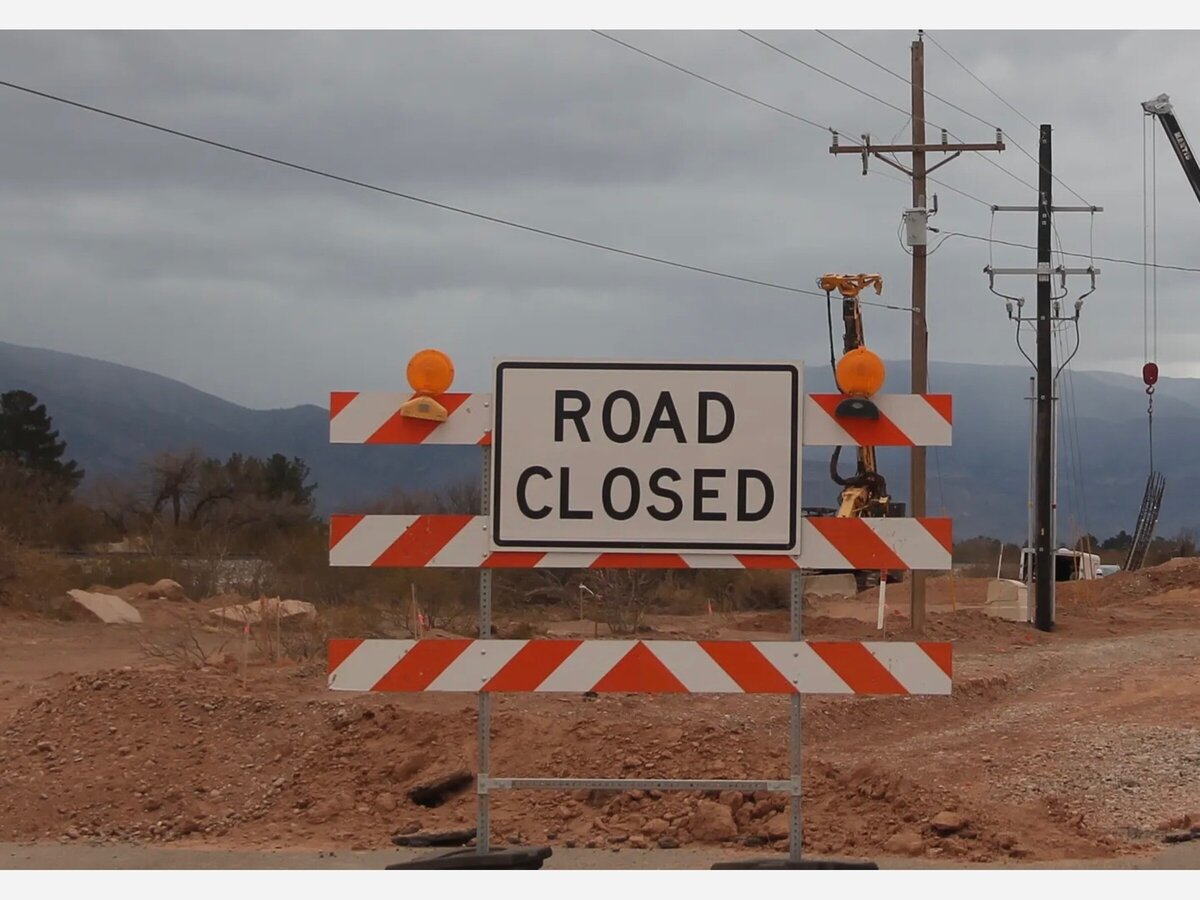 A large number of projects are getting a good deal of funding for the cities in Otero County as a result of the Federal Infrastructure Bill and via New Mexico Capital Outlay grants.
The state of New Mexico identified 200 wells in need of plugging for the initial grant application through the U.S. Department of Interior, located throughout the southeast Permian Basin and northwest San Juan Basin regions. Twenty Five Million was allocated to New Mexico for cleanup under $25 million in federal funds granted per the Infrastructure Investment and Jobs Act.
About $398 million has been dedicated to construction projects, known as capital outlay, throughout the state.
Grants for infrastructure require local money and are also funded by the state via The Capital Outlay process and by the Infrastructure Investment and Jobs Act funding and requests on budget bills by our elected Representatives of Congress and the Senate.
Local projects getting New Mexico Capital Outlay money include:
Improvements to the County's public address system: $112,000
Otero County Sheriff's Office vehicles:$400,000
Alamogordo
Construction at Alameda Park Zoo: $300,000
Irrigation system replacement at Alamogordo city golf course: $1.1 million
Field improvements at Alamogordo High School: $1.3 million
Construction at Buena Vista Elementary School: $340,000
Vehicles for Alamogordo Police Department:$314,000
Blind and Visually Impaired (NMBV): $177,000
NMBV playground construction: $950,000
Replacement of the theater roof at NMSU Alamogordo: $1 million
Cloudcroft
City vehicles and equipment: $305,000
Waterline replacement on Corona Avenue:$55,000
La Luz
Replacing three water wells: $130,000
Mescalero Apache Tribe
Sanitation Facility: $378,500
Water tank improvements: $78,530
Ski Apache improvements: $648,209
Tularosa
Vehicle purchase: $227,000
Village hall and police state repairs: $150,000
Water system improvements: $100,000
Additional Federal Grants pouring into Otero County include:
Holloman Air Force Basin received $40 million to support its training facilities for MQ-9 aircraft, an unmanned aircraft used in military defense operations.
All of U.S. MQ-9 personnel are trained at Holloman and the funding would go to building a facility specifically for these training activities.
The project was funded in Fiscal Year 2020, but was deferred to free up funds of a wall at the U.S.' southern border with Mexico.
The base will also receive about $2 million for planning and design of an indoor target flip facility at the base.
This facility will help Holloman measure the radar characteristics of aircraft and devise an aircraft's vulnerability to enemy radar detection.
The 34,000 facility would upgrade existing technology in use for such research and include a mechanical flip fixture and 40-ton overhead crane needed for the measurements
White Sands Missile Range will also get $1.3 million in the omnibus bill for an assembly facility for long-range missiles. These projectiles are used to attack enemies from far away to reduce the risk of U.S. personnel from enemy fire.
The facility is already planned and will also be used to test and evaluate the missiles constructed. The funding would push forward its planning and design phase.
The voting of these projects at the State Level Senator Griggs supported.
The Federal level funding received approvals of the two New Mexico Senators and the approvals of all members of the House of Representatives except oddly, local Representative, Evette Herrell voted against the Federal Infrastructure Bill.
We all agree the State and Federal budgets are bloated however the founding fathers crafted the "peoples house" to manage the nations pursestrings with the theory each representative would fight to "bring home the bacon" to their home districts. 
Specific to the budget and economics this term, Ms Herrell has sponsored 1 bill and co-sponsored 2 specific to budgeting and the economy:
Herrell Sponsored Economic Legislation
H.R.6711 - Stop Funding Our Adversaries Act of 2022- This legislation would bar any federal spending from funding research by or connected to the People's Republic of China (PRC) or the Chinese Communist America's position in the world, legitimize the CCP, and fails to hold the CCP accountable for imposing health and economic harms to the United States and other countries around the world.
Co-Sponsored Legislation
H.R.5586 - Prohibiting IRS Financial Surveillance Act
H.R.5451 - Protecting Financial Privacy Act 
The budget for the city of Alamogordo is on solid grounds and receiving a large numbers of state and Federal grants to move projects within the city forward and to further enhance the life of local citizens while continuing to build reserves. 
Meanwhile, the county funded a $100,000 frivolous lawsuit that most legal scholars suggest it will loose, it's audit was NOT pristine, and it's budget is at risk of funding the services needed. Under the county watch the new jail is not staffed properly that taxpayers paid millions for, and we are paying a premium to send our prisoners to other counties due to staffing problems, all the while crime is spiking further and adding to costs to the county budget. Nonpartisan leadership is needed at the county level to stabilize finances and get the jail billables in order.
Collaboration is what is needed at all levels County, State and Federal verses partisanship, to ensure state and federal grants continue to pour into projects this community needs to carry it forward. Responsible leadership looks at other municipalities across the nation and implements best practices to sustainability.
Economic sustainability and the public welfare means a combination of public private partnerships, local taxpayer funding, state and federal grants and collaborations across ideological differences for the public good: 
More News from Alamogordo