New York Avenue Christmas in Candlyland 4 pm to 9 pm
Image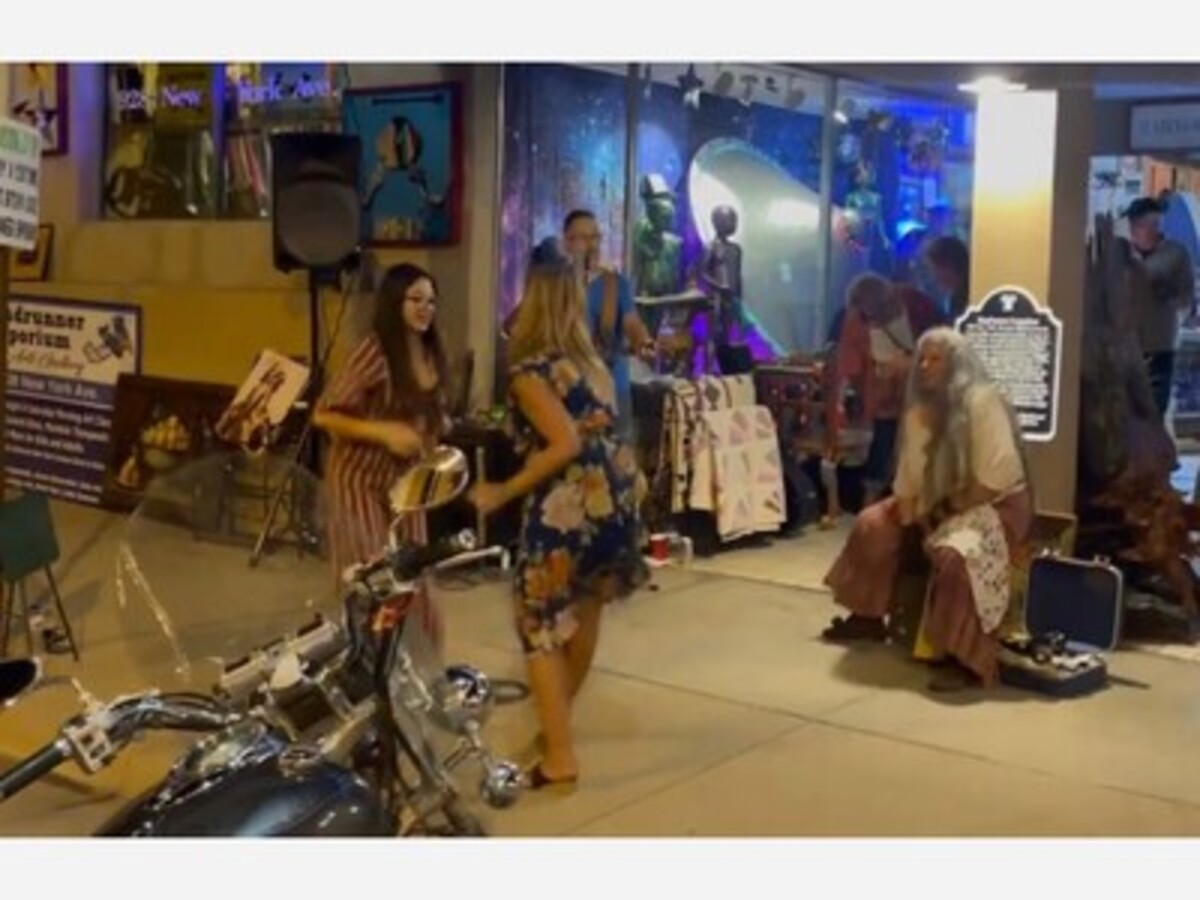 Saturday evening December 3rd then begins the big day with a transformation of New York Avenue into Christmas in Candyland. There will be a Santa's Village, Live Nativity Scene, Holiday Hayrides, Shopping, Food Trucks, A car show, Photos with Santa, Photos with the Grinch, Music, Dancing and more.
The events begin at 4 pm but the shops of New York Avenue are open at 10 am for all shoppers to shop early as well as all are open late till 9 or 10 pm Saturday. At the 800 and 900 Blocks of New York Avenue the events begin at 4 pm with a Little Miss and Mister Christmas Pageant, Santa Arrives at 5 pm, the Saint Francis Cabrini Choir performs ay 5:15 to 5:45, 5:45 to 6:15 is the Ugly Sweater Contest, Most Creative Contest, and the Pet Costume Contest, 6:15 to 7:00 pm the St Francis De Paula Folkloric Dancers will perform, 7:00 to 7:30 the Children's Theater of Alamogordo & Friends perform, 7:30 to 8:15 Bells of Grace perform, at 8:15 to 8:45 Hannah Peterson performs.
On the Flickinger side of New York Avenue at the 1100 Block of New York Avenue events include Dorso Dirtbags leading events 5:30 to 8:30 and dispersed in between is Ballerinas De La Immaculada Maria at 6:00 to 6:30, 8:30 to 9:00 pm the dancing sensations of Anala Nahada, the live Nativity Scene will be ongoing, a car show hosted by Immaculate Cars Car Club in front of the Courthouse, photos with the Grinch on the Flickinger Stage and more.
New York Avenue Cultural Arts and History District
900 New York Avenue Alamogordo
Alamogordo, NM
United States