(Anala Nahada) Claudia Powell Instructs the Art of Belly Dance
Image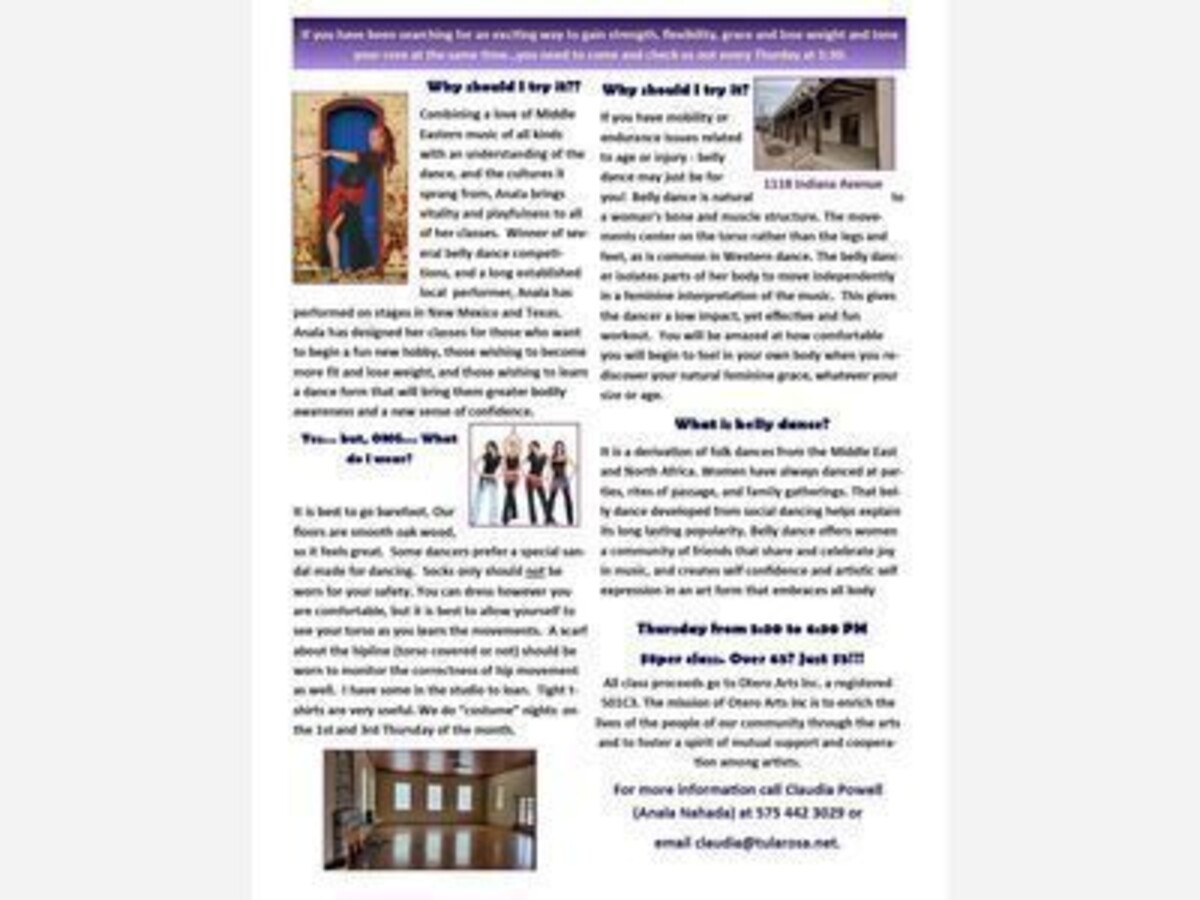 Join Shivani Belly Dance Studio classes at Otero Arts Inc every Thursday from 5:30 to 6:30
Anala Nahada is teaching belly dance in Alamogordo again! This will be a perfect time for new students, beginners, novice or experienced will have a great time.
Thursday's 530 to 630.
Every single dollar goes to to the Otero Art Space located 1118 Indiana (the old Woman's Club with that good vibe) and will help create Otero County's first dedicated space for performing and fine arts.
They're the artisan drive. charity dedicated to promoting the arts and this is your opportunity to make this a thriving new place for all artists.
Email with questions at claudia@tularosa.net 
Otero Arts Inc
1118 Indiana Avenue
Alamogordo , NM 88310
United States