How to Successfully Start a Business By Katie Conroy
Image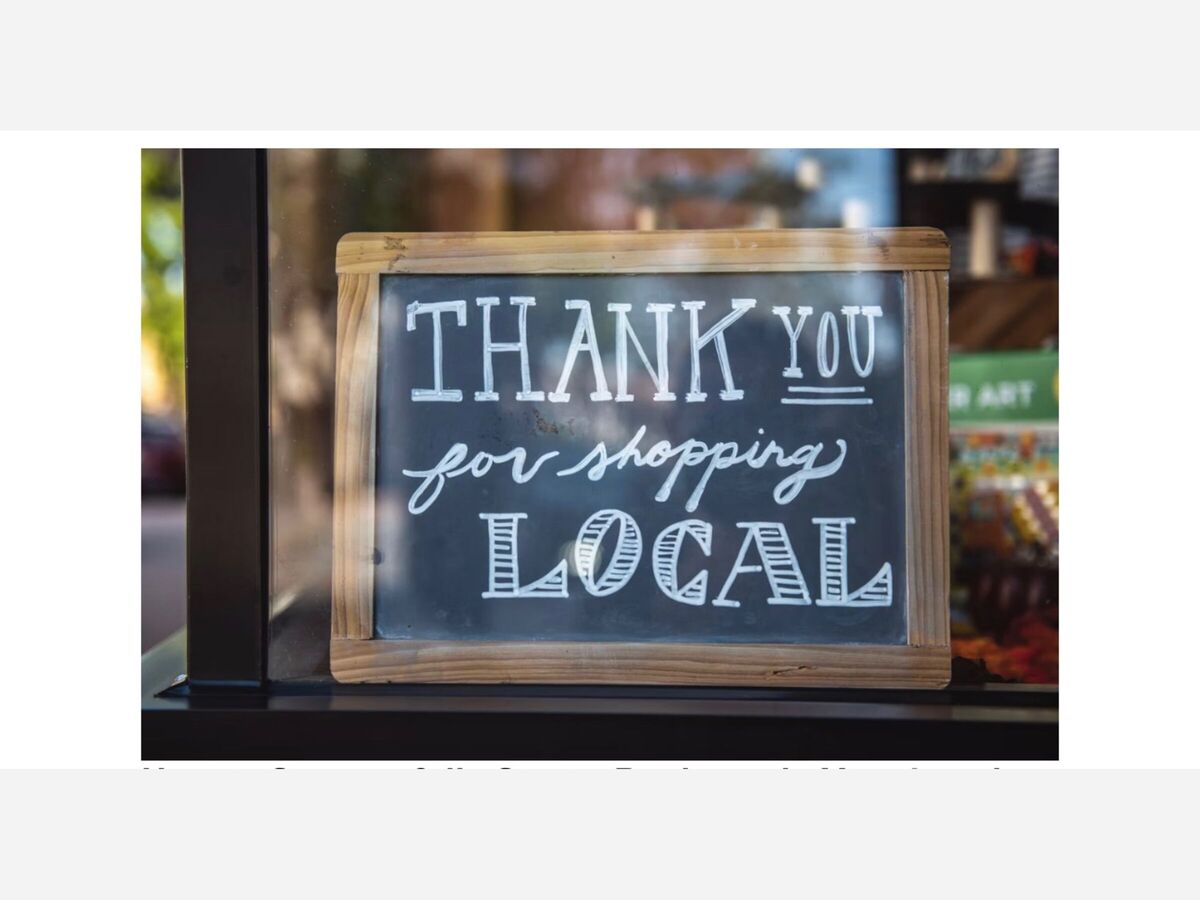 How to Successfully Start a Business in Our Local Community
Being a business owner can be very rewarding – not just financially, but also on a personal level. You can win the respect of your community, help many people by employing them, and make a difference in the world.
If you've always dreamed of starting your own business, now is a great time to do so. The economic climate may be turbulent, but that's what makes it rife with opportunity: Some of the most successful US companies were founded during recessions. Also, the government is offering assistance in several forms for small businesses at the moment, so you may find funding easier to come by, both to help you to start up and stay in business.
In this mini-guide presented by Chris Edwards, in collaboration with Katie Conroy we talk about starting a business in your local community, highlighting the benefits of doing so and offering some guidelines on getting up and running:
Local businesses benefit both you and the community
Local businesses are the bedrock of the American economy, comprising over 99 percent of all extant businesses. They're important in more than just a financial sense – in most cases, they're also social and cultural pillars of the community (and the nation). They bring people together, offer job opportunities, and meet pressing needs. Starting a local business won't just potentially be profitable, essentially, but it will also benefit the community as a whole:
● Sustainability: Local businesses are better for the environment. They cause less pollution than bigger chains and often follow more ethical business practices. ● More money in the local economy: The money local businesses make is circulated back into the local community. With bigger corporations, that's not always the case. ● Jobs: Local businesses provide many employment opportunities for local community members. ● Valuable product or service: Most such businesses provide a key service that's needed by the local community to function. ● Community fixture: Finally, local businesses become a part of the community's identity. They shape the community, as much as it shapes them.
Are local businesses profitable? The majority of Americans actively shop small. There has been a collective push to support small businesses during the pandemic. Small local businesses are popular with customers because they typically offer more privacy, faster delivery, and the option to "try before you buy". They're also seen as more personal and likable than big-brand stores.
How to start a local business
As a local business, you will be heavily influenced by the socio-economic conditions of your community. That means researching the local market and solid preparation will be keys to success. There will also be legalities to take care of before you can launch. Here are the typical steps entrepreneurs take when launching a small business:
1. Pinpoint a local demand
Every community has different needs. The ideal business to start in your local community would be based on the biggest, most unsatisfied one. For example, if your town or city is popular with tourists but always short on accommodations, launching a bed and breakfast could work very well. You can use Google trends to figure out what's in demand locally.
2. Take stock of your skills
Of course, you may have business ideas of your own. At the end of the day, you should do something that's not only in demand but also satisfying personally. We recommend finding an intersection of your skills and experience as well as local demand. Look at the long-term potential of whatever idea you find.
3. Scope out the competition
If you do find a niche in demand, there will likely be competition to contend with. This is not necessarily a bad thing – you can learn a lot from them. Scope them out, see what they're doing, and try to see how you could improve the product or service further to gain an edge.
4. Create a plan of action
Creating a business plan can help in several ways. It allows you to figure out short-term and long-term goals. You can get organized and nail down all the details that you are going to need to take care of to launch your business. Finally, you can create a basic day-to-day task workflow here, from start to finish.
5. Calculate your costs
Running a business isn't cheap. Some likely expenses include product or service development costs, rent, utilities, payroll (if applicable), legalities like licenses, and other day-to-day running expenses. Having a good financial overview of your business is essential. Read up on cash flow, budgeting, and other best practices for the best results.
6. Gather funds
How are you planning to fund your business? Some options are applying for loans, securing grants, borrowing from friends and family, or using your savings. Depending on your business model, it could take a few hundred to several thousand dollars to launch.
7. Invest in accounting software
Accounting software can save businesses time and money by automating many of the tasks associated with bookkeeping. This includes tasks such as tracking invoices, recording payments, and generating financial reports. In addition, when you select the best accounting software, it'll be easier to comply with tax laws and regulations.
8. Register your business
You will need to register your business with the government. Depending on your business type, you may need to register your business name, incorporate as an LLC (or other entity), apply for a tax number, obtain permits and licenses, get insurance, and open a bank account.
Engaging with your community is essential to success
As a local business, the bulk of your customers or clients will be your fellow community members. As such, it's imperative you focus on building and maintaining a good relationship with everyone. You not only have to put yourself out there with conventional marketing, but you also have to do a little extra to be seen as a valuable part of your community. Some examples:
● Charity work: Giving to charity or actively supporting one in other ways (like performing a service for a charity organization or sponsoring something) positively raises your profile. It gains your community's trust, boosts employee morale, and offers valuable networking opportunities. Also, giving comes with tax breaks and is ultimately good business. ● Volunteering: Volunteering your organization's resources for a local cause – such as lending your employees to the food bank for a day – or signing up for the board not only helps you give back but also helps establish you as a pillar of the community. ● Networking and partnerships: Make it a priority to find and engage with businesses or individuals related to your niche. You can partner with them to find new customers, improve your brand, and generally help each other out. ● Reward programs: Offering your community a discount or loyalty perks – like free delivery – can be beneficial for you in many ways. ● Marketing: Marketing locally is also a part of engaging with your community. Consider holding local events like workshops and seminars to raise interest in your offerings or just interact with people.
Conclusion
According to Startups, it takes 4 to 10 years for new businesses to get established properly. Profits and results truly start to materialize after the 4-year mark. That means starting a business will be a long-term endeavor that will, likely, take a while to pay off. Be mentally and emotionally prepared, take it one step at a time, and think like an entrepreneur. Persist and success will follow.
Image via Unsplash
Katie Conroy is the creator of Advice Mine. She enjoys writing about lifestyle topics and created the website to share advice she has learned through experience, education and research.