AlamogordoTownNews.com New Mexico Attorney General Democratic Candidate Raúl Torrez Visits Alamogordo 6-18-22
Image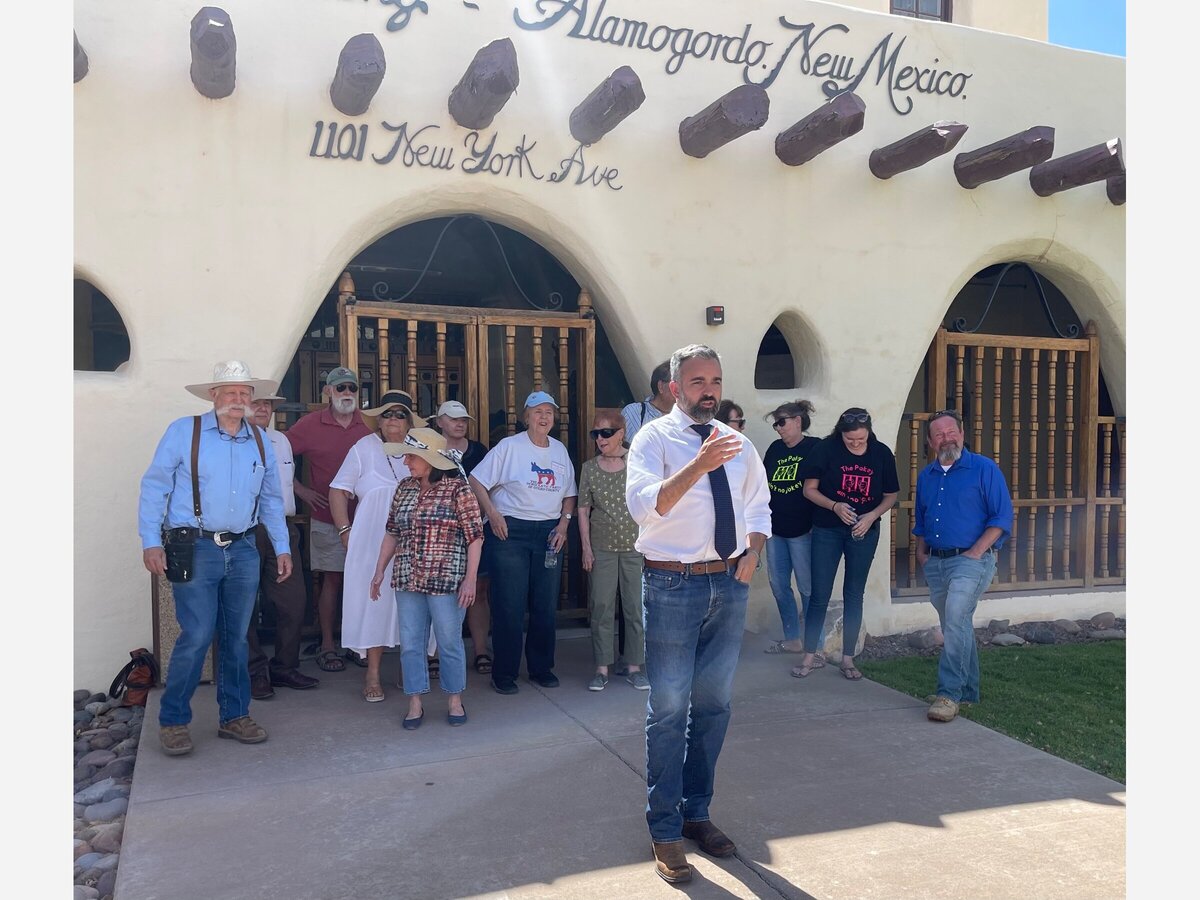 New Mexico Democratic Candidate Raúl Torrez who has won the Democratic primary for attorney general in New Mexico to challenge Republican attorney and U.S. Marine veteran Jeremy Michael Gay of Gallup visited Alamogordo New Mexico on 6-18-2022 to discuss the actions of the Otero County Commission, related to election certification, and explained the relationship between the district attorney and the NM Attorney General when it comes to election laws.
Candidate Raúl Torrez was greeted by several leaders of the Democratic Party of Otero County in front of the Otero County Building on New York Avenue which houses the Otero County Commission Chambers. The candidate provided a statement on the most recent actions of the last couple of weeks by the Otero County Commission.  He also discussed the relationship between a county district attorney and the New Mexico Attorney General in relation to election laws and what may be before the next assembly in relation to election law reform and the roles of each branch of government as a result of the most recent actions by the Otero County Commission.
A video of the candidate's statement and a video of his dialog with the Otero County Democratic leaders is found via the links below...
About Raul Torrez: 
Raúl Torrez is an outspoken two-term criminal prosecutor overseeing the state's largest district attorney's office, who most recently has led a fight to fix what he calls New Mexico's "broken" criminal justice system. He touts his independence and says he doesn't mind "ruffling feathers" along the way.
The Attorney General's Office has primary authority for enforcement of consumer protection and antitrust laws, prosecution of criminal appeals and some complex white-collar crimes, training and certifying peace officers, and most natural resources and environmental matters, according to the current AG's office.
Departing Attorney General Hector Balderas, who is term-limited, also has taken the lead on prosecuting public corruption involving state officials and investigating violations of the state's open records law – two other responsibilities typically left to the AG's office.
A note of trivia: In the 110 years since the creation of the New Mexico Attorney Generals Office Republicans have only held the position twice.