AlamogordoTownNews.com State Supreme Court Order, Will Commissioners Defy and Be Held in Contempt?
Image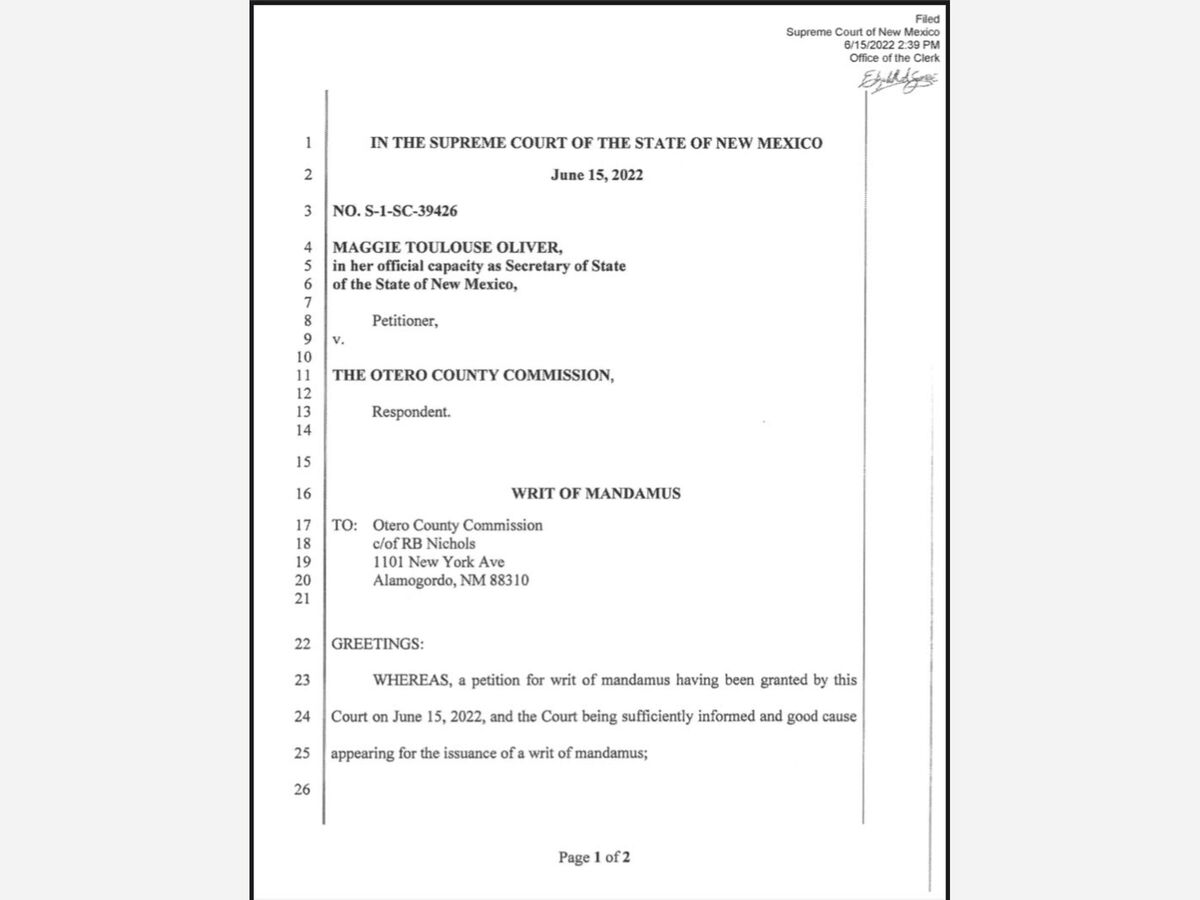 The State Supreme Court on Wednesday, acting on an emergency request from New Mexico Secretary of State Maggie Toulouse Oliver, ordered the Otero County commissioners to certify the primary results by Friday -- the statutory deadline for county certification.
The commissioners had declined to do so earlier in the week, citing distrust of Dominion voting machines.
The commission has added a Friday emergency meeting to take up the certification.
New Mexico's top prosecutor told the commission to follow an order from the state Supreme Court to certify the results. A spokesperson for Attorney General Hector Balderas said the Otero County commission in southern New Mexico "must comply with the rule of law or we will take legal action."
At least one of the three county commissioners was unfazed. Commissioner Couy Griffin told CNN that he was not planning to vote for certification.
"Why have a commission if we just get overridden by the court system?" he said.
It was not immediately clear what would happen if the county refuses to certify its results, a typically ministerial duty but one that has drawn the spotlight since Trump tried to pressure some certification boards in the aftermath of the 2020 presidential election. Legal scholars suggest the three commissioners could be arrested for contempt of the NM Supreme Court. The county sheriff is related to the chairwoman of the county commission. 
The State Supreme Courts Order follows…