AlamogordoTownNews.com Jack Rathgeber to be Honored in DC
Image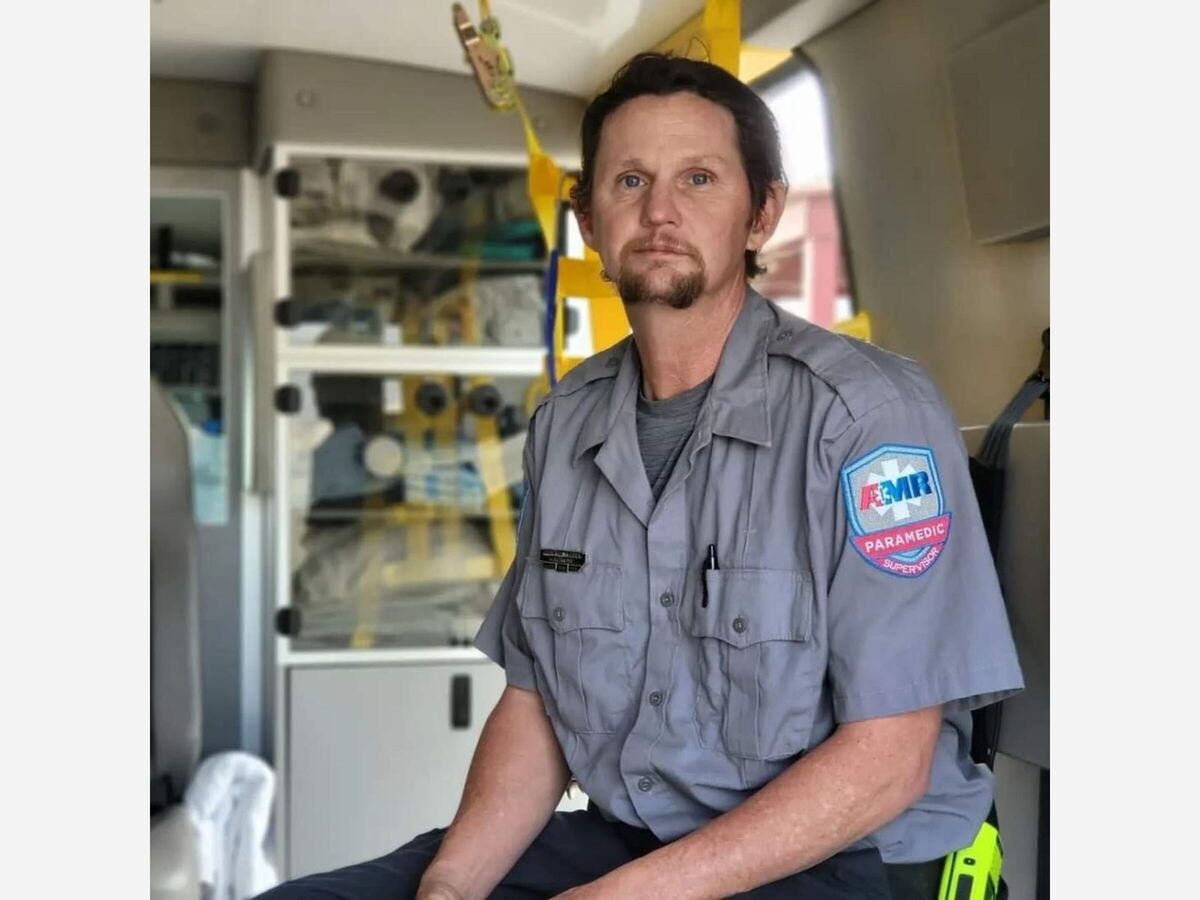 ALAMOGORDO EMT TO BE HONORED AT ANNUAL STARS OF LIFE AWARDS CEREMONY IN WASHINGTON D.C.
(ALAMOGORDO, N.Mex.) – Jack Rathgeber, a Field Supervisor and Paramedic with American Medical Response (AMR) Alamogordo, was recently named one of 33 Global Medical Response (GMR) Stars of Life. All honorees from across the country will be honored at the American Ambulance Association (AAA) Stars of Life Awards Ceremony, May 1-4 in Washington, D.C.
Rathgeber was nominated for the award because of actions he took during an off-highway rescue call to access a patient in need of care. Rathgeber borrowed a mule, strapped on a medical bag, and rode to the ravine where the patient was located. After administering pain medications, Rathgeber helped to load the patient on a backboard so they could be carried to the ambulance for transport.
"Jack used to ride bulls, so hopping on the back of a mule was no challenge for him, but this call was definitely indicative of just how far he is willing to go to help others in their time of need," said Melinda Gros, Operations Manager for AMR.
Rathgeber views his actions that day from a humbler perspective. "I just do my job and whatever needs to be done to help provide the patient with the best possible outcome. Sometimes that requires doing things that may seem a little unorthodox." -Jack Rathgeber
AlamogordoTownNews.com and the citizens of Alamogordo appreciate you and congratulations Jack!
More News from Alamogordo