Couy Griffin Slams Marjorie Taylor Greene, Louie Gohmert, & Matt Gaetz
Image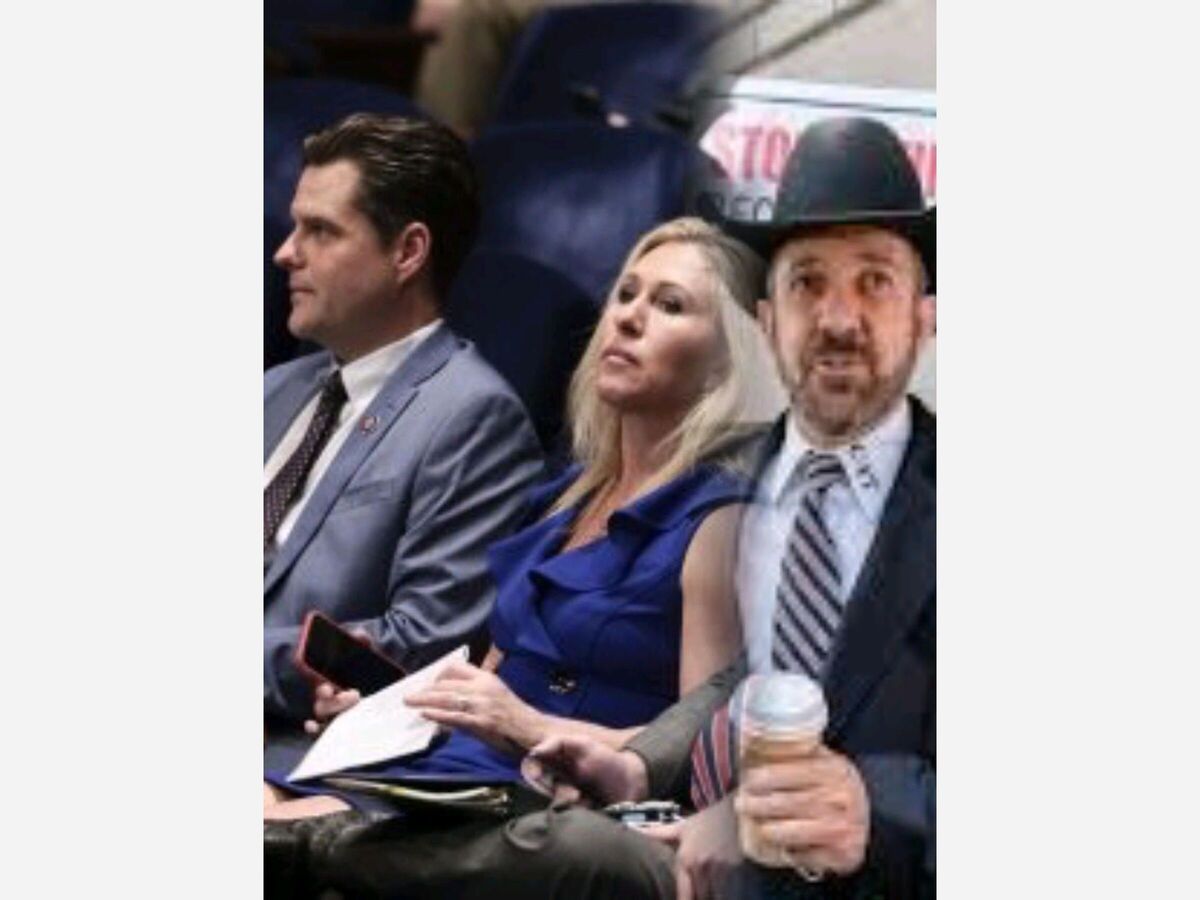 Couy Griffin slammed GOP Representative Marjorie Taylor Greene for missing his trial. Specifically, he called out Rep. Marjorie Taylor Greene (R-GA), Matt Gaetz (R-FL) and Louie Gohmert (R-TX). The three of them "think they're too good to come down here to the federal courthouse where all this has taken place," Griffin grumbled after his hearing.
In a follow-up statement Griffin told a Newsweek columnist, "I know Marjorie Taylor Greene personally," he said. "I didn't see Marjorie one time around this trial right here that's affecting January 6. I didn't see Louie Gohmert here. I didn't see Matt Gaetz."
He went on to question if the lawmakers believe "they're too good to come down to the federal place where all of this is taking place or going to the jail where those guys are still locked up."
In a statement to Newsweek, Greene's office wrote: "Congresswoman Greene has been one of the most vocal members of Congress speaking out against the treatment and conditions of January 6th pre-trial detainees. In many situations, these Trump supporters have been treated as political prisoners held in solitary confinement for as much as 23 hours a day. Congresswoman Greene will continue to defend the due process rights of pre-trial detainees."
This is not the first time that Mr. Griffin has lashed out at those, he perceived as allies but who have not stood by him when he felt he was in need of support. He lashed out at former President Trump in Las Vegas last October in a speech before Q-Anon; "We supported President Trump for his fight for justice, and for four years we cried, 'Lock her up. Lock her up. Lock her up.' We know she's a criminal," Griffin said. "What did the president tell us? 'If I was in charge of the law, you'd be in jail.' OK, Mr. President, you've been in charge of the law for four years. At the end of your four-year time, the only ones locked up were men like me, and others like me, that have stood by the president the strongest."
The "men like me" to whom Griffin is referring are the Trump supporters who broke into the Capitol and rioted on January 6th.
AlamogordoTownNews.com reached out to the offices of each congressmember and was told by aids for each that they had no comment at this time. Congresswoman Greens office responded with, "we have no other comment except those already supplied to the press at this time."
Legal sources suggest Congressman Gaetz is staying out of the legal spotlight since he is being investigated for three distinct crimes himself: sex trafficking of a 17-year-old; violating the Mann Act, which prohibits taking women across state lines for prostitution; and obstructing justice.
Gaetz, R-Fla., has not been charged with a crime and has denied all accusations, saying he never paid for sex and never had sex with a minor when he was an adult. The firebrand conservative has called the federal investigation into him a DOJ "witch hunt."
The investigation into Gaetz has lasted for more than a year and began when a former friend and ally of his, former Seminole County tax collector Joel Greenberg, was charged with a host of crimes — from falsely smearing a political rival as being a pedophile to cheating taxpayers in a cryptocurrency scheme to sex-trafficking the same 17-year-old in the Gaetz investigation.
Greenberg has agreed to plead guilty to six of the charges against him and is cooperating with federal investigators.

Otero County Commissioner Couy Griffin was the second Jan. 6 defendant to go to trial–and the second to lose. Most other cases are being settled via plea agreements. Commissioner Griffin was acquitted on one count and convicted on the other count.  The first defendant was convicted earlier this month. 
Mr. Griffin is considering an appeal to yesterday's conviction believing that the case is not settled and that he will "prevail as not guilty" if he continues the fight.  
When and if an appeal is filed, we will update our readers accordingly.