AlamogordoTownNews.com 18 Teams Compete in Rolla Buck Invitational Track Tournament at Alamogordo
Image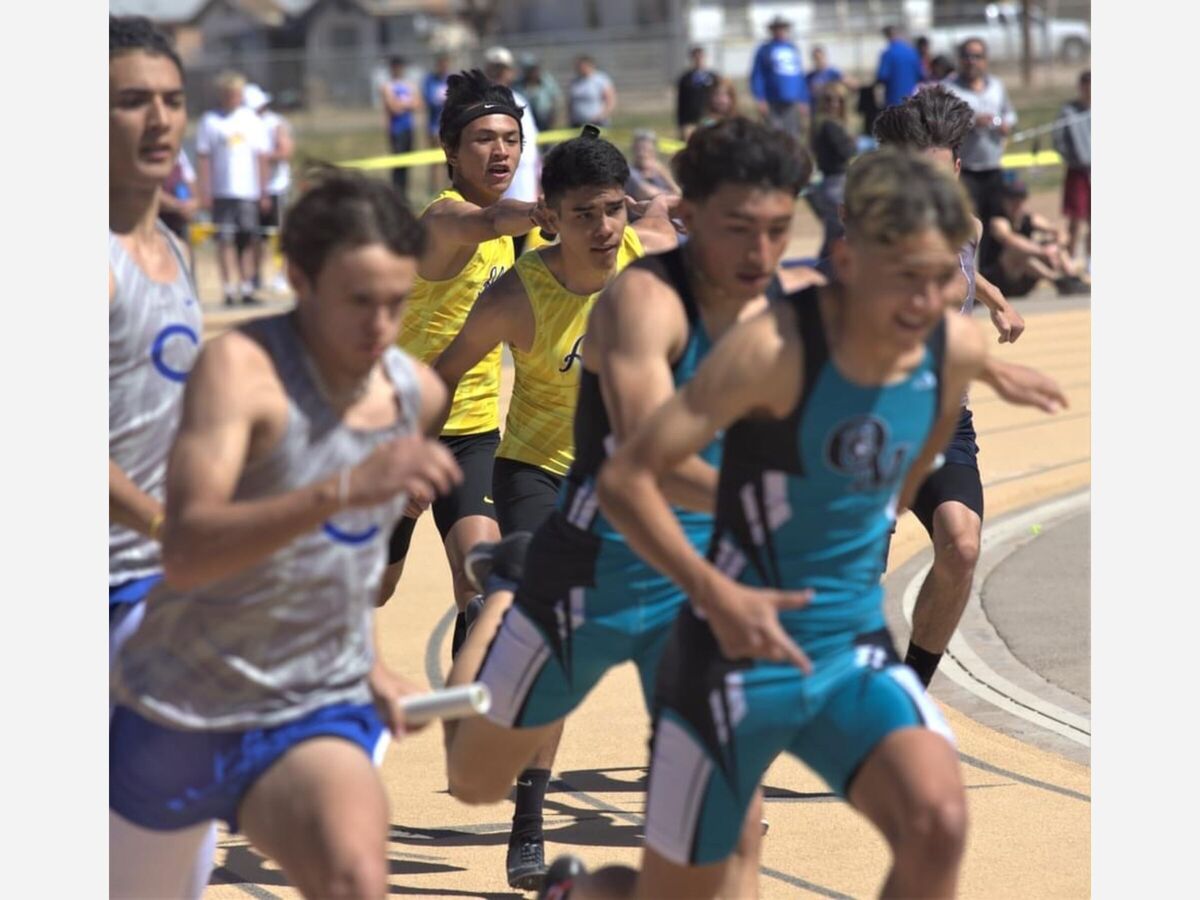 The modern version of the Rolla Buck White Sands Track and Field Invitation reestablished by Coach Bob Sepulveda in the 1970s was held again yesterday at Alamogordo High School. This annual event was dark due to Covid-19 a few years back but was well attended and supported by the community with 18 schools attending and competing Saturday. This is considered a premier event and showcases schools from New Mexico and Texas. The event hosted 5 Texas schools and 13 from New Mexico.
The Rolla Buck White Sands Invitational is a State-Qualifying meet. The running events are Finals Only with the field events being 3 in the prelims and 3 in the finals with the top 7 going to the finals. Entries are limited to 3 athletes in each event.
Alamogordo Girls won first place and boys scored 2nd. A complete breakdown of all participants from all schools and their rankings are found on the link below
https://nm.milesplit.com/meets/460332-white-sands-rolla-buck-invitation…
The Alamogordo Girls won the event and the Boys finish 2nd at the Rolla Buck White Sands Invitational.
Tularosa Boys finished 14th.
State Qualifiers - Alamogordo
Girls 4x100 Relay, Christian Kennedy (Discus)
State Qualifier - Tularosa
Isaiah Reyes (400)
Full Results - https://nm.milesplit.com/meets/460332-white-sands-rolla-buck-invitation…
Tiger results 
Individual Results - Point Scorers
Alamogordo Girls
3200 - Janae Shaklee 1st (12:30.02)
4x100 - 1st (Alyssa Esquero, Sydney Thomas, Ameriona Waobia, Yvonne Stinson - 50.59)
100 - Yvonne Stinson 1st (12.32), Alyssa Esquero 3rd (13.44), Sydney Thomas 5th (13.69)
1600 - Ellary Battle 1st (5:09.43)
300 Hurdles - Trezure Bates 1st (50.21), Anna Riordan 3rd (52.56)
800 - Ellary Battle 1st (2:24.88)
4x400 - 1st (Janae Shaklee, Ellary Battle, Ameriona Waobia, Abby Vazquez - 4:16.46)
High Jump - Yvonne Stinson 1st (5-06), Caitlyn Oeschner 5th (4-06)
Long Jump - Yvonne Stinson 1st (16-03), Alyssa Esquero 2nd (15-09.50)
Triple Jump - Alyssa Esquero 1st (34-02.50), Anna Riordan 4th (32-00)
100 Hurdles - Trezure Bates 2nd (17.53), Anna Riordan 4th (17.87), Saung Soe 6th (18.79)
400 - Janae Shaklee 2nd (1:03.88)
1600 Sprint Medley - 2nd (Abby Vazquez, Anna Riordan, Lynley Koehler, Saung Soe - 4:45.92)
Discus - Ariel Fillmore 3rd (105-05)
Shot Put - Jacqueline Vera 3rd (32-05)
Pole Vault - Trezure Bates 5th (8-06)
Javelin - Jacqueline Vera 6th (99-00)
Alamogordo Boys
110 Hurdles - Zach Sell 1st (15.96), Matthew Sell 3rd (16.69)
300 Hurdles - Zach Sell 1st (42.36)
4x400 - 1st (Isaiah Dalmas, Zach Sell, Amaryon Bynum, Omar Enriquez - 3:36.01)
Discus - Christian Kennedy 1st (138-00), Matthew Sell 4th (117-02)
3200 - Celso Garcia 2nd (10:16.83)
High Jump - Zach Sell 2nd (5-10)
1600 - Celso Garcia 3rd (4:46.42)
400 - Omar Enriquez 3rd (53.33)
800 - Isaiah Dalmas 3rd (2:09.28), Gabe Kotter 5th (2:10.63)
1600 Sprint Medley - 3rd (Christian Surpris, Diego Balderrama, Thomas Bond, Omar Enriquez - 4:02.61)
Pole Vault - Joey Marquez 3rd (11-06)
Shot Put - Christian Kennedy 4th (41-04)
Tularosa Boys -
400 - Isaiah Reyes 5th (53.54)
Discus - Jayden Mendez 6th (109-10)
Photo  courtesy of Alamogordo High