Family, Career and Community Leaders of America
Image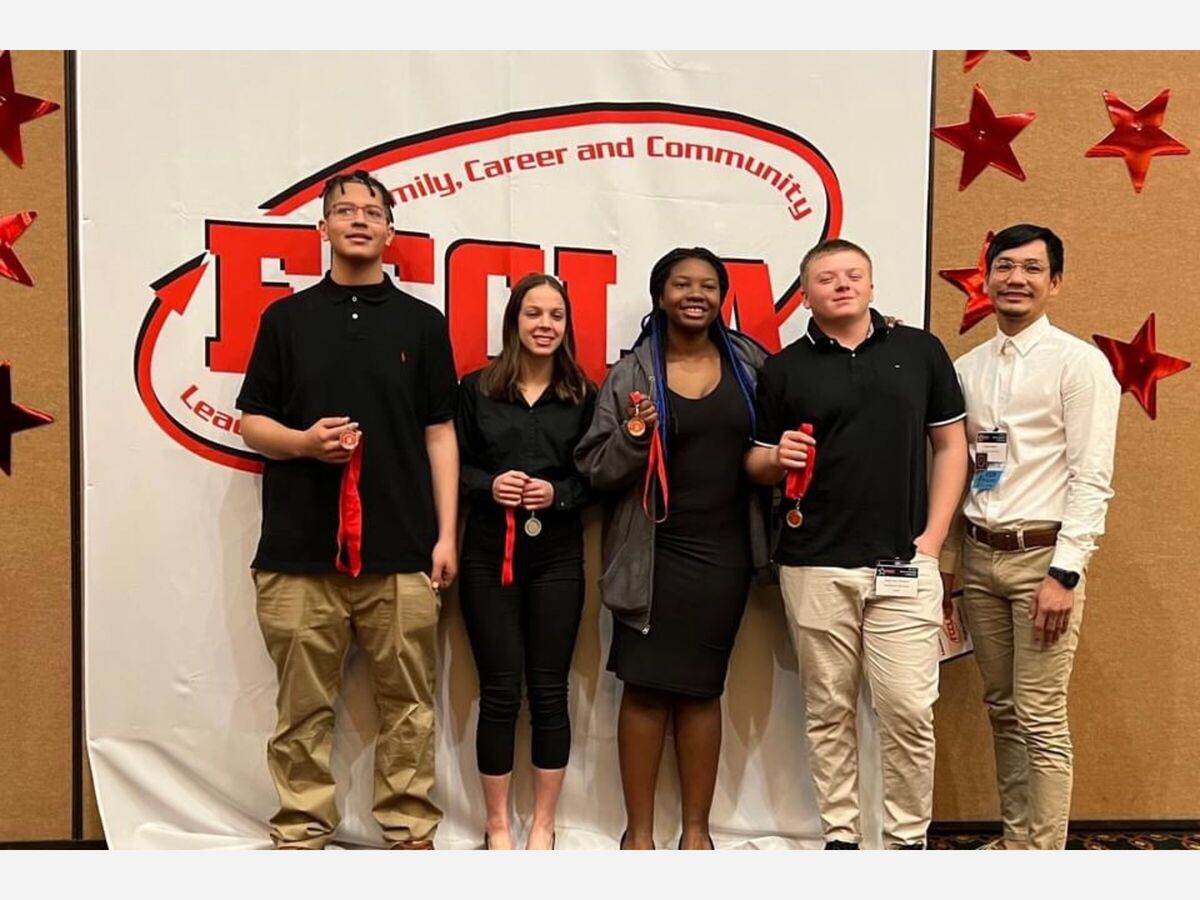 Family, Career and Community Leaders of America (FCCLA) is a national Career and Technical Student Organization (CTSO) for students in Family and Consumer Sciences (FCS) education in public and private school through grade 12. FCCLA offers intra-curricular resources and opportunities for students to pursue careers that support families. Since 1945, FCCLA members have been making a difference in their families, careers, and communities by addressing important personal, work, and societal issues through Family and Consumer Sciences education.
Alamogordo High School FCCLA shine in the State Leadership Conference held in Marriott Pyramid, Albuquerque on March 7-9, 2022.
Congratulations to the following students:
Rusty Davison - 1st place in Knife skills
Sydney Thomas - 2nd place in Cake 
Decorations
Kennedy Madden - 3rd place in Culinary Arts
Marcus Bonanno - - 3rd place in Culinary 
Arts
Advisor Walter Aleluya also received an Educator Service Award.