AlamogordoTownNews.com Chaparral School Incident Under Investigation
Image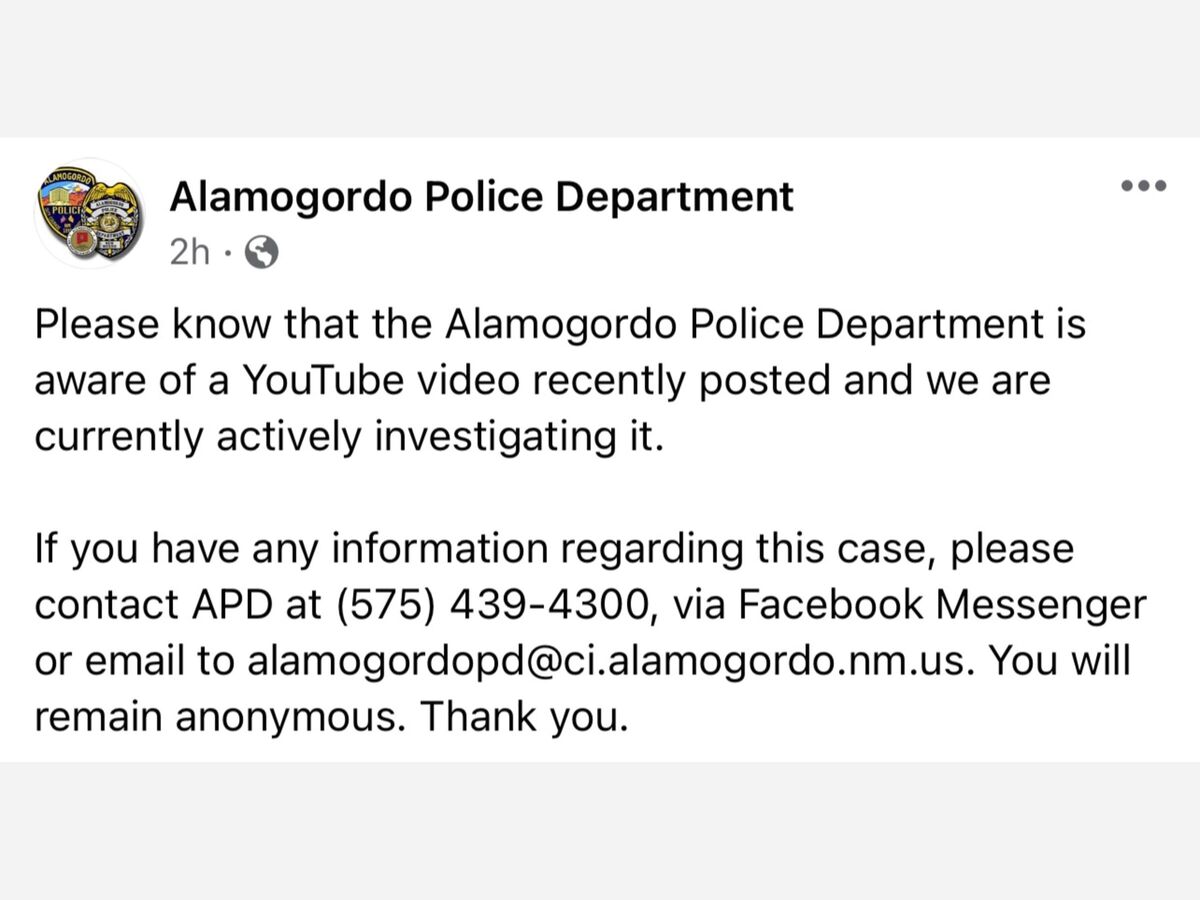 AlamogordoTownNews.com's goal is to focus primarily on positive news however when a danger comes before the student of our public schools then those dangers deserve to be exposed
This morning Tessalana Johnson posted on a group site about a potential sexually perverted act involving a 14 year old student and an alleged custodian from Chaparral Middle school with the title parents and students beware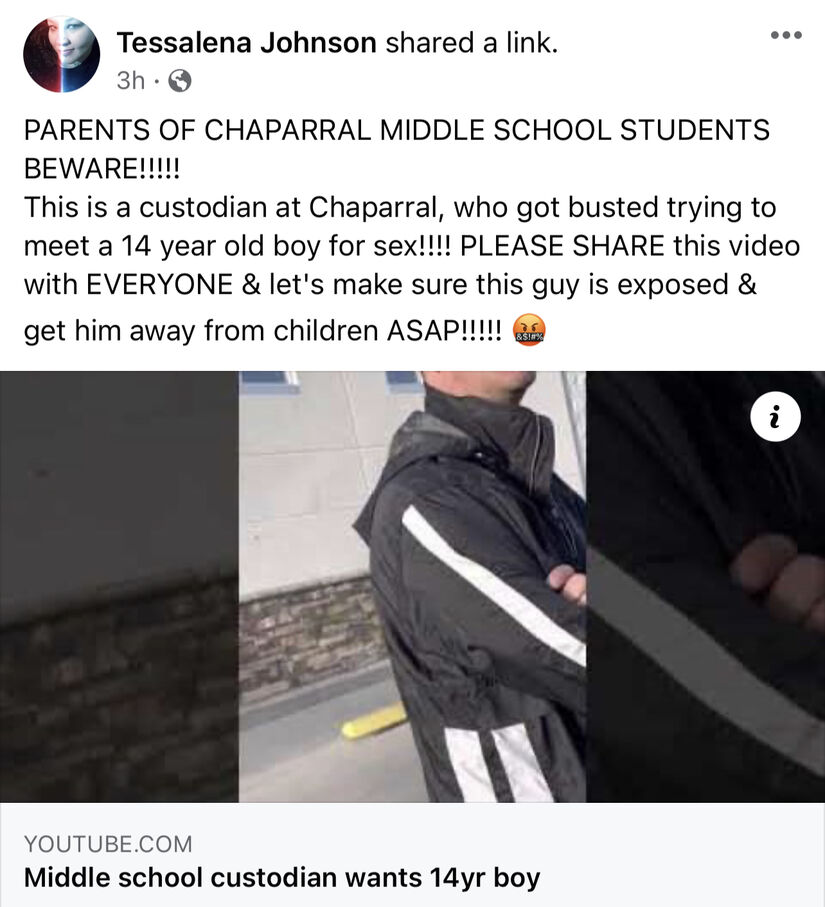 Later this morning the Alamogordo Public School system released this statement:
"This morning Alamogordo Public Schools was made aware of the YouTube video involving an APS employee. The matter was promptly reported to Alamogordo Police Department.
The employee is not at work and Alamogordo Public Schools is cooperating with the Alamogordo Police Department in this matter. Anyone having information concerning this incident is asked to report to the Alamogordo Police Department."
AlamogordoTownNews.com reached to the local police department and the following statement is that they are investigating. The statement below has been published by the Alamogordo Police Department. 
"Please know that the Alamogordo Police Department is aware of a YouTube video recently posted and we are currently actively investigating it.
If you have any information regarding this case, please contact APD at (575) 439-4300, via Facebook Messenger or email to alamogordopd@ci.alamogordo.nm.us. You will remain anonymous. Thank you."
The AlamogordoTownNews.com will continue to monitor updates to keep the public abreast to developments. Be safe and diligent out there.