Dr. Kimberly Rose, Mandela Therapeutic Art Classes offered on New York Avenue, Alamogordo's Main Street
Image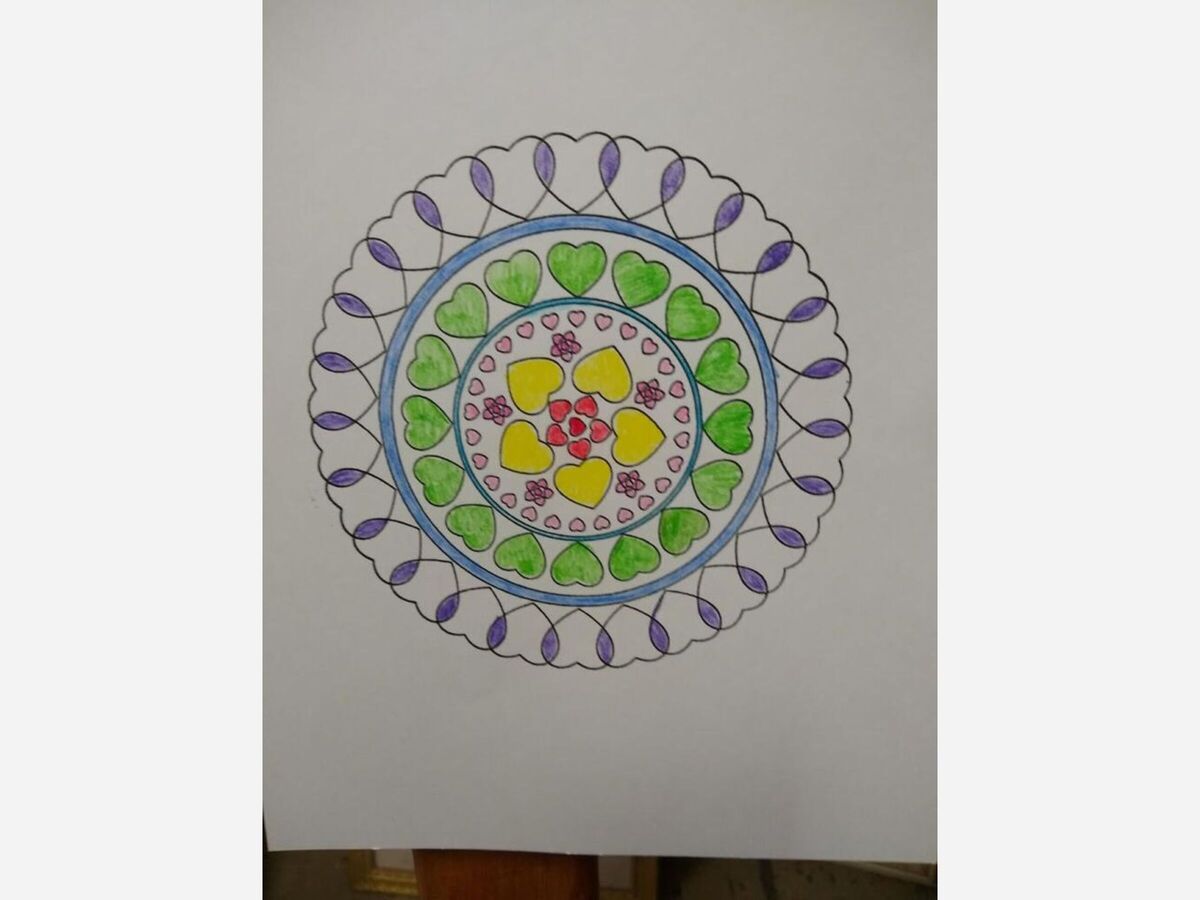 Dr. Kimberly Rose, Mandela Therapeutic Art Classes offered on New York Avenue Saturday March 5th 1 p.m.
Resident therapeutic instructor and artist at Roadrunner Emporium, Dr. Kimberly Rose Ed.D. is a recognized International Trainer for Start with the Arts original program. In Florida Dr. Rose was an art events coordinator leading artistic events that hosted from 200 to 10,000 attendees. As therapeutic Art Coach her methodology has been featured in the Arts in Management Textbook used by over 80% of colleges and universities. As a former Director of Buckingham Art, Arts for All and Lee County Special Arts she gained a national reputation for her emphasis on workshops and classes around Reading and Autism and Mandella Therapeutic Art Classes.
Why Mandella Therapeutic Art Classes? Healing With Mandala Art Therapy is a multi-cultural idea Worth exploring with Dr. Kim Rose at Roadrunner Emporium, 928 New York Avenue, Alamogordo this Saturday at 1 pm.
History & Meaning of the Mandala Arts
The Mandala (Sanskrit for "circle" or "completion") has a long history and is recognized for its deep spiritual meaning and representation of wholeness.
Many people and cultures have vouched for the mandala's intrinsic meaning. Buddhists, Tibetans, and Hindus have all derived meaning from the mandala and its captivating beauty. Psychoanalyst Carl Jung has called it "a representation of the unconscious self." The mandala is widely recognized as a meaningful reflection of its creator. Mandala art therapy & healing can be a great source of reflection on one's soul.
Mandalas can be seen all around us but are not just people centric. They are larger than life. Mandalas represent life as we know it, but they also represent a larger ecosystem and universe that exceeds our consciousness.
The "circle with a center" pattern is the basic structure of creation that is reflected from the micro to the macro in the world as we know it. It is a pattern found in nature and is seen in biology, geology, chemistry, physics, and astronomy.
On our planet, living things are made of cells and each cell has a nucleus — all display circles with centers. The crystals that form ice, rocks, and mountains are made of atoms. Each atom is a mandala.
Within the Milky Way galaxy is our solar system and within our solar system, is Earth. Each is a mandala that is part of a larger mandala.
Flowers, the rings found in tree trunks and the spiraling outward and inward of a snail's shell all reflect the primal mandala pattern. Wherever a center is found radiating outward and inward, there is wholeness–a mandala.
Utilizing the Concept of Mandalas in Art Therapy
The very nature of creating a mandala is therapeutic and symbolic. The shapes and colors you create in your mandala art therapy will reflect your inner self at the time of creation. Your instinct and feeling should inspire and guide you through the process of creation. Ultimately, you will be creating a portrait of yourself as you are when creating the mandala. So, whatever you are feeling at that time, whatever emotions are coming through, will be represented in your mandala art therapy.
As with most art therapy, it's not about the final product…it's about the journey. When you reach your destination, you will have a representation of something meaningful and personal…a snapshot of you for a moment in time expressed through your mandala.
Come join the classes of Dr. Kim Rose on Saturday at 1 pm at Roadrunner Emporium, 928 New York Avenue, Alamogordo, New Mexico.
Saturday morning at 10 am is a children's doll purse making class for ages 4 to 12. Then at 1 pm is the Mandella Therapeutic Class offering.
Alamogordo's New York Avenue is the crossroads to cultural arts, history, education and commerce. Come on down and support the hundreds of local small business entrepreneurs, artisans and teachers represented in the variety of shops on Alamogordo's Main Street New York Avenue. Alamogordo's New York Avenue is Alamogordo Main Street.