Collaboration is the Name of the Game for New York Avenue History & Ghost Tour
Image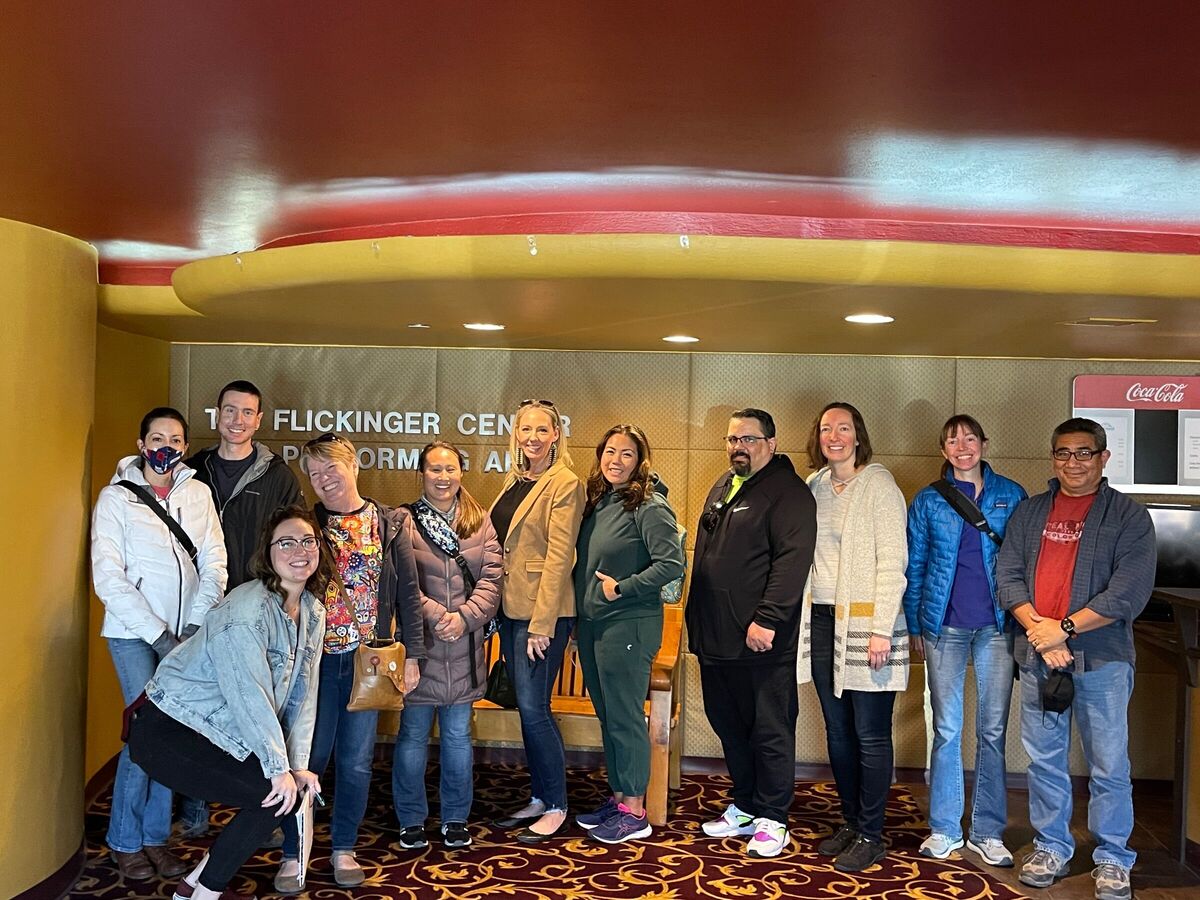 Roadrunner Emporium graduated its January 2022 class of spirited participants from its monthly New York Avenue history and ghost tour.
Todays tour began with participants meeting at Roadrunner Emporium for a champagne toast and then an overview of the historic safes that occupy their business address of 928 New York Avenue. The safes date back to 1900 and the building has a unique past including a Ghost named Judy.
Reverend Warren Robinson of Owens AME church joined and provided at quick overview of the influence of Black History in Alamogordo on this Martin Luther King Jr holiday weekend.
From there this group of participants from Ft Bliss and locals marched down New York Avenue hearing of the WPA projects and landing at the historic Womens building on Indiana Avenue operated by Otero Arts Inc.
At the Womens building participants learned the history of the building and of the Womens club since inception and the modern mission of Otero Arts Inc. in showcasing the cultural arts of Otero County. 
Then participants zig zagged back to 913 New York Avenue where Alice of Victoria's treated the group to the sensations of Ghost stories with Willie from 1898 as the star.
Then onward we went to the Patrons Hall for a luncheon feast of delights and the backstage tour at the Flickinger Center learning of its past as the Sierra Theater and rebirth into the premier performance space of today.
Then we were treated to the delights of the New York Art & Music Studio under the direction of Lydia Aspen in partnership with Emanuel Renteria. These two delightful warm individuals shared the wonderful arts of their galleries. Then our tour proceeded to a private tour of their home that is a gallery of historic beauty in the former Coca-Cola bottling plant now converted to a wonderland of a 16,000 square foot home, gardens and entertainment venue.  The awe on our groups faces from this special visit made the day so awesome.
Our groups tour ended with the amazing staff of the Tularosa Basin Museum, spending in depth time, telling the stories and highlighting the artifacts of this areas past.
This wonderful tour began at 10:30 and ended near 4 with a group of individuals that were entertained and awed at the history, ghost stories, culture, food and art that exists on New York Avenue in Alamogordo.
Thank you to our collaborative partners for opening their venues and hearts to our community of guests.
Another tour will take place February 12th join and learn more at:
 https://2ndlifemedia.com/roadrunner-gallery-events
Replies
I don't seem to locate the information for the next tour on Feb 12. Where can we sign up?  Thanks!
Just email cedwards121788@icloud.com or drop by Roadrunner Emporium to register it February 12th at 1030 am
Information on this event and others hosted by Roadrunner Emporium are found at