AlamogordoTownNews.com Dr Martín Luther King Jr. Day of Service & Local March
Image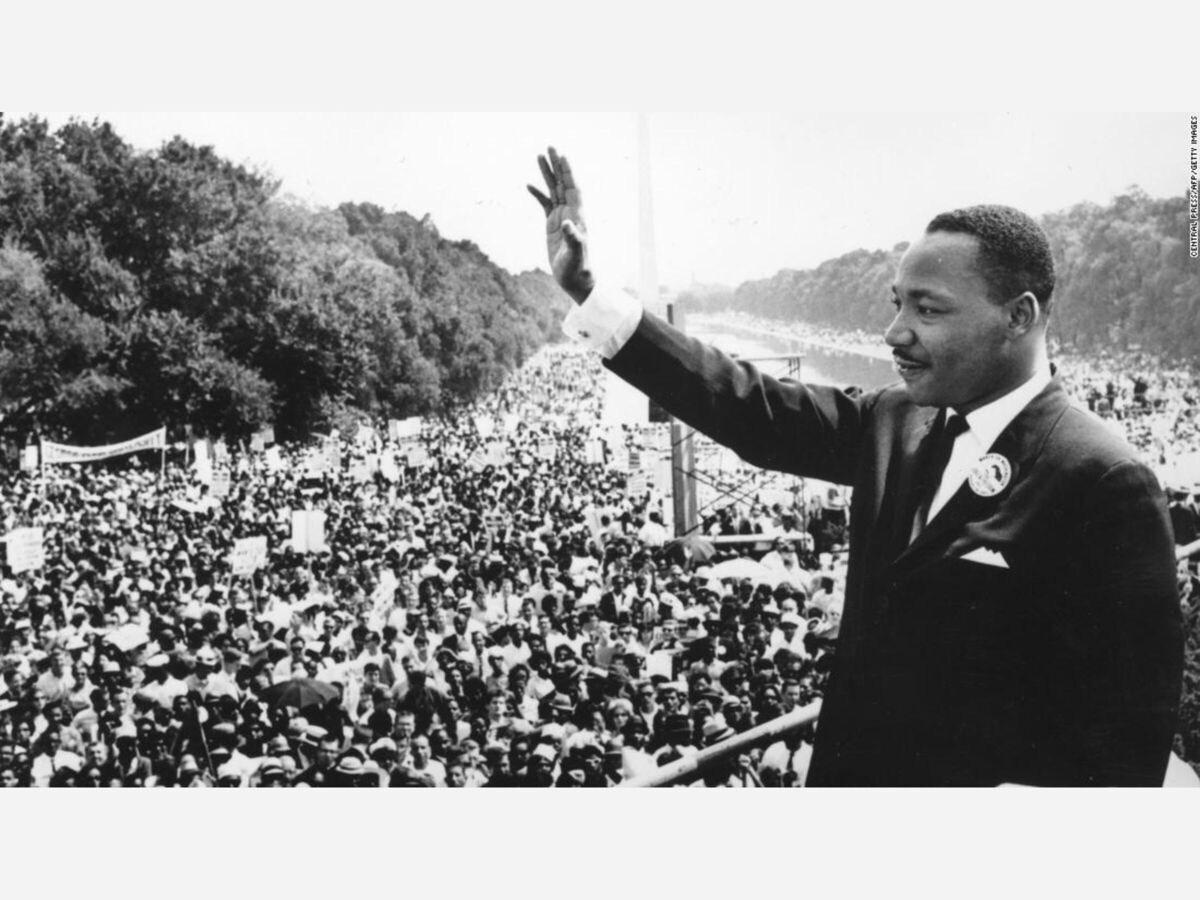 This Monday marks the official Dr Martin Luther King Jr Federal Holiday and day of service. The weekend of recognition begins nationwide on Friday via the The Martin Luther King, Jr. Center for Nonviolent Social Change (The King Center) holding a global "Teach-In." The center is offering educators access to lesson plans and activities on the work, teachings and philosophies of Dr. King and his wife, Coretta Scott King. Click on the link above for more information.
Locally the NAACP is hosting the annual Dr Martin Luther King Jr March to Remember at Alameda park on Saturday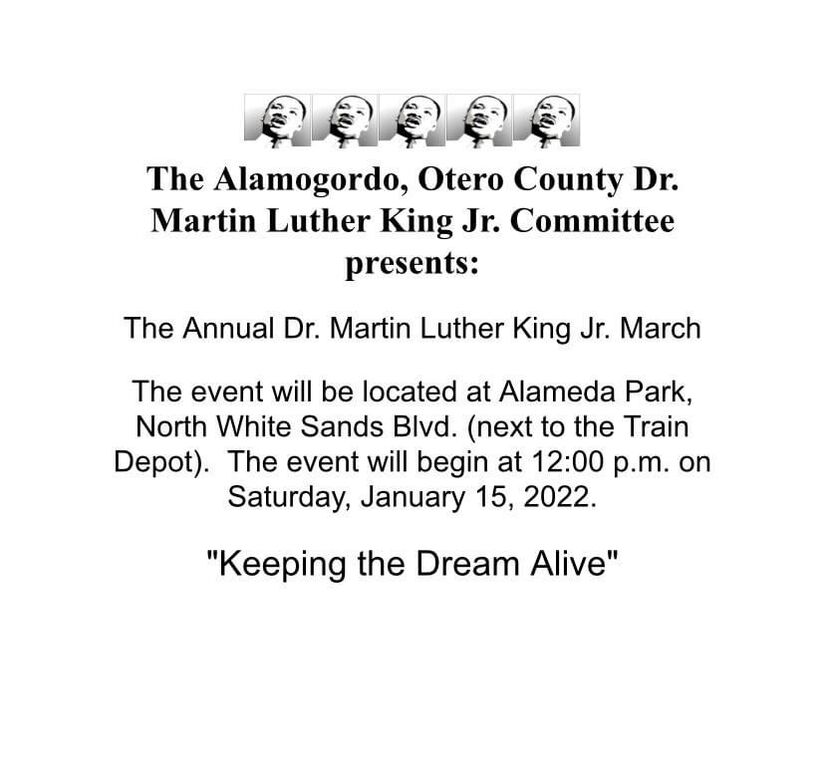 Monday is the day nationwide to recognize Dr Kings legacy via service to the community  but there are always opportunities to serve…
For those 55 and over  the Retired Senior Volunteer Program (RSVP) is an option they provide volunteer opportunities for anyone 55 and over and coordinate over 300 volunteers around Otero County. Their volunteers are able to choose from a variety of workplaces in the county and can also select their days and hours to serve.
2201 Puerto Rico Ave
Alamogordo, NM 88310
Phone: (575) 439-4154 x4551____
Fax: (575) 439-4371
Primary Contact: Neil McFarland
Contact Email: nmcfarland@ci.alamogordo.nm.us
Otero Arts Inc is a volunteer organization needing volunteers to support the arts community. They need over 675 volunteer hours to fulfill their mission. To learn more visit:
https://www.oteroarts.org/volunteers
The Flickinger Center for the Performing Arts needs volunteers for shows, theater, fundraising and more visit:
https://flickingercenter.com/about
COPE which assists with domestic violence has opportunities for volunteers check out and please complete the Volunteer Application and bring it to the COPE offices or 
if you have any questions please feel free to contact our Volunteer Coordinator
volunteers@copedv.org
The Otero Hunger Coalition is tasked to serve the needs of low income and homeless people in Otero County by nurturing, supporting, and advocating for them through the provision of food and connecting of community resources. To learn more or volunteer contact:
1212 Washington Ave.
Alamogordo, NM 88310
Phone: (575) 415-8761
Primary Contact: Pam Gordner
Of course the local churches are always seeking volunteers as are the schools, parks that need maintenance and just sweeping a city street or you can organize a street clean up by sweeping the curbs on your own street.
Come to New York Avenue or Alameda park with a broom and sweep the curbs.
Community cleanup days are always a great way to volunteer and don't need organization, just grab a broom and dustpan and just do it on your own or with a friend. 
Whatever you desire MLK Day and weekend is a reminder that we are all in this community together, we need to get along, unite for good and build a better community together via service to one another.