AlamogordoTownNews.com New York Avenue VIP's from Holloman
Image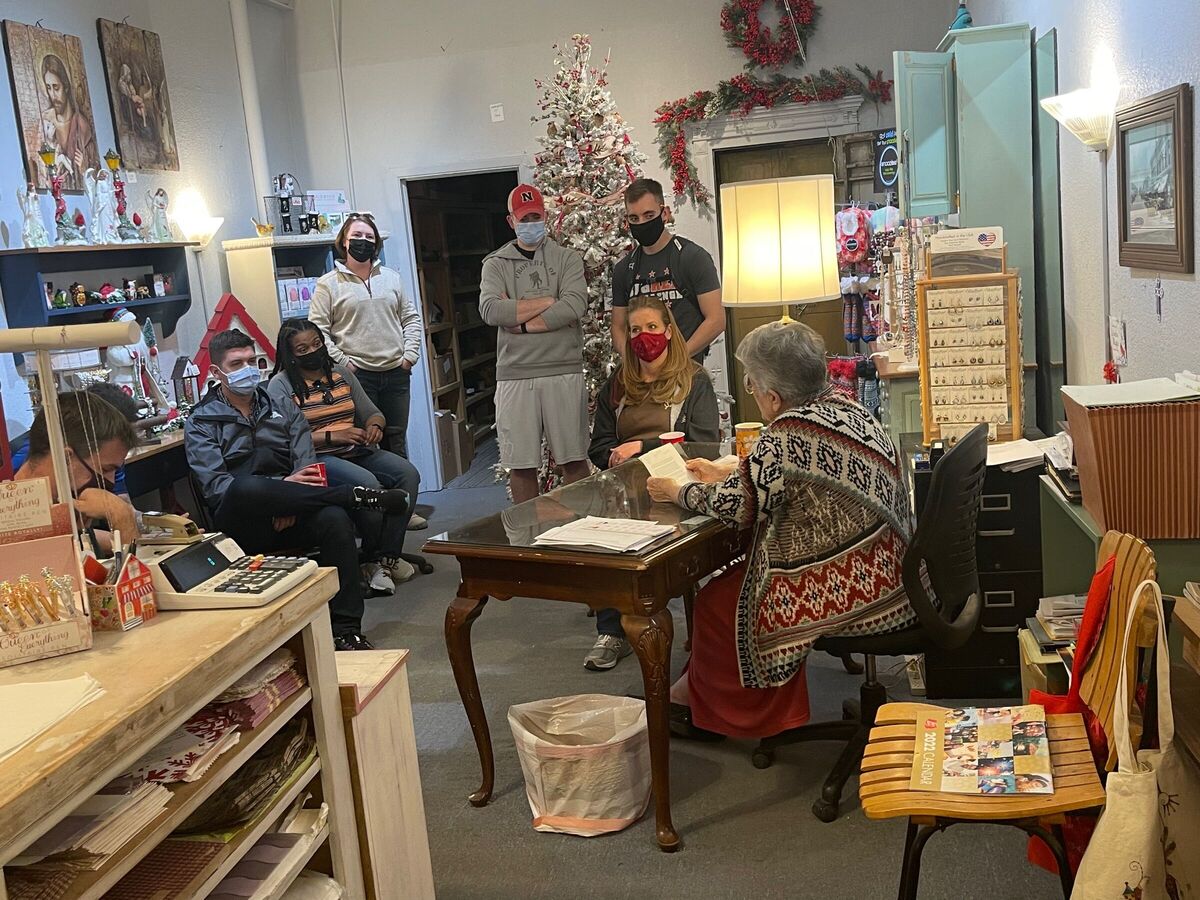 Alice at Victoria 913, Mia's Collectibles and The Local Bodega on Thursday hosted 15 nursing guests from Holloman Air Force base who are visiting and supporting the Afghan mission.
These patriots got a reprieve from their mission for the day and spent it hosted by Roadrunner Emporium learning the the rich history of New York Avenue. They were entertained by Alice at Victoria 913 learning of the Spirits that roam New York Avenue.
We then went on a shopping spree for locally crafted items to send back to their loved ones across the country. The influence of Alamogordo's artisans are now shared across the nation.
Thank you to these very special nurses for their service to our nations military mission, it was a pleasure to have a toast with you and share a little piece of Alamogordo Main Street with each of you.
#NewYorkAvenueAliveAfter5 #alamogordocenterofcommerce #RoadrunnerEmporium #AlamogordoArts #alamogordomainstreet #thelocalbodega #MiasCollectibles #Victoria913 #ShopLocalBizAlamogordo #shopsmallbusiness #ExclusivelyAlamogordo