Alamogordo High Band & Orchestra Big Winners Winter Concert at Flickinger Center
Image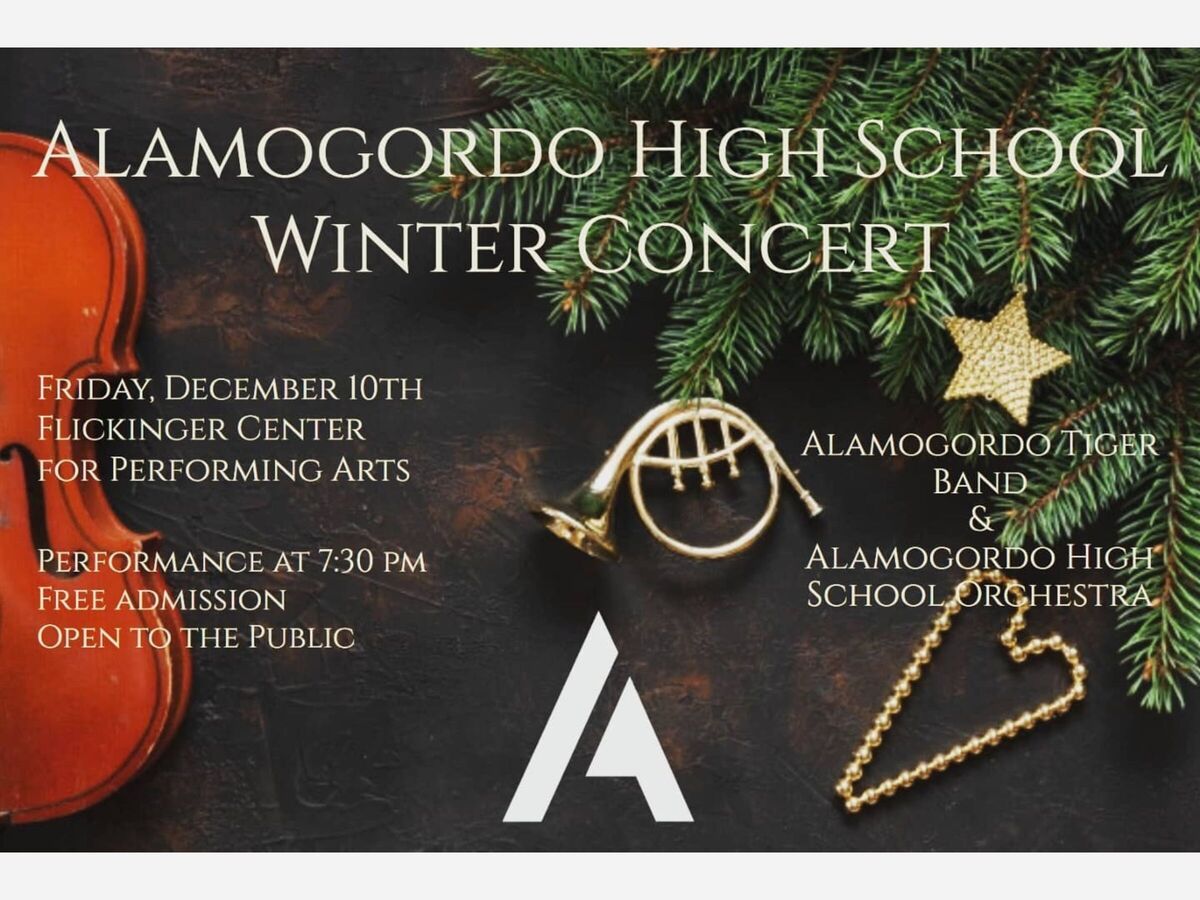 Every day someone pops by our Gallery at Roadrunner Emporium and mentions they have never been to the Flickinger Center for the Performing Arts and need to go "sometime."
For those first timers, the novice or the experienced theater goer in Alamogordo, December 10th is your day!!'
Pop on down and go see an amazing concert of Alamogordo's young performers showcasing their best efforts at winter musical entertainment.
Friday December 10th at 7:30 pm Flickinger Center is hosting the Alamogordo High School Band and Orchestra Winter Concert.
The Alamogordo High School Tiger Band won 15 awards in three weeks for its show "El Matador y La Rosa" this past season and that's not all.
On Oct. 30, the Alamogordo High School Tiger Band won First Place at the New Mexico State University Tournament of Bands in Class B-making it a Dr. Greg Fant Band of Distinction as well as winning Outstanding Music Performance, Outstanding Auxiliary (color guard), and Outstanding Drum Major for Class B.
This was the first time in several years that Alamogordo High School Tiger Band has had a marching contest season with this many trophies.
Friday at 7:30 get your holiday groove on, jump on down to the historic New York Avenue, check out the shops before the show and then at 7:30 support the local Arts community and the local high school by listening to some amazing music in the beautifully restored Flickinger Center for the Performing Arts…and don't forget there is no excuse because this event is "FREE" and everyone of all ages are welcome to hear the holiday cheer though music. 
For more information check out the Flickinger Center Facebook page…
https://www.facebook.com/111872895511141/posts/4944109825620733/?d=n