AlamogordoTownNews.com Local Artist Spotlight Rusty Easton Cactus Glass Creations
Image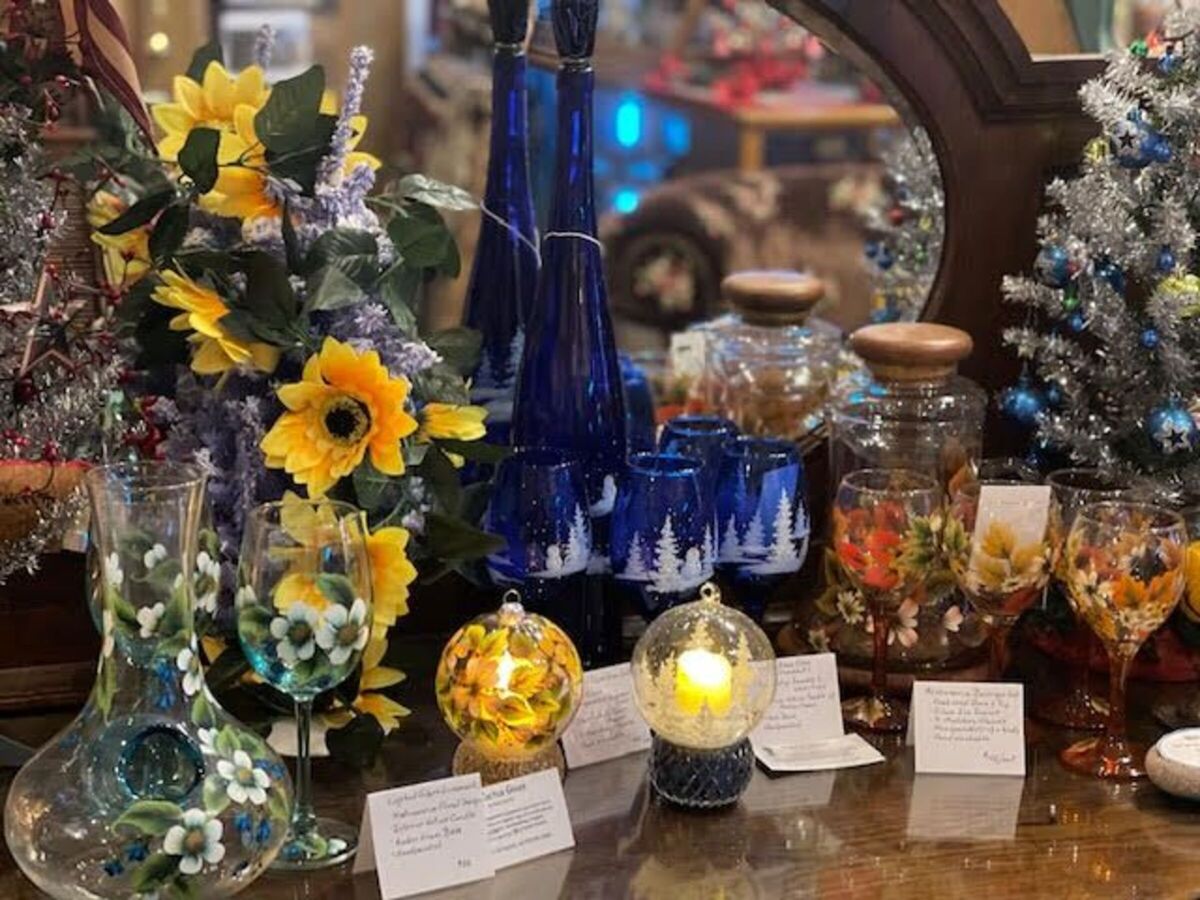 AlamogordoTownNews.com takes pride in showcasing local talent in sports, the creative arts and reporting on those things that make our region unique. Partnering with groups such as the Otero Arts Inc, The Flickinger Center for the Performing Arts, the Tularosa Basin Museum and f the business community of the New York Avenue Historic District Merchants such as Roadrunner Emporium we showcase live and via print the creative class 
How did you get started participating in the creative arts?
Rusty Easton Response- "I began my journey painting on wood several years ago and enjoyed it. From there I began exploring different canvases to paint on. I moved to Alamogordo from Cheyenne Wyoming about 20 years ago and continued that journey of exploration into the creative arts"
How did you get into the niche of creating glassware art projects?
Rusty Easton Response- "Through discovery and experimentation, I discovered glass painting. I experimented on a few glassware projects and had a little showing with friends. When they began to argue over them, I realized I might have stumbled onto something appealing to a buyer."
When did you start with glassware art?
Rusty Easton Response- "I've been painting glassware since 2015 and even have taught a wine glass painting class at the Heart of the Desert for about 3 years"
Why do you paint?
Rusty Easton Response- "I enjoy the arts and painting whatever I want to try. I feel that paining sooths my soul and provides a mini-vacation for my busy brain"
Artist Rusty Easton Fine Hand Painted Glass Ware Creations are available at Roadrunner Emporium Fine Arts Gallery, Antiques and More, 928 New York Avenue, Alamogordo, New Mexico Ms. Easton has crafted a variety of glassware selections specifically for the holidays and also Roadrunner Emporium showcases her fine stemware creations and more.